Last week I was road tripping around California. We went from San Francisco, down the coast, then to Joshua Tree, and San Diego! We stayed in the coolest Airbnb - Joshua Tree California seriously has some of the most beautifully designed places to stay ever filled with beautiful southwest inspired colors. Joshua Tree California is one of my favorite places in the world - I absolutely love the beauty of the desert and the unique landscape it has to offer. If you've never been before, check out the National Parks website that has a ton of info all about the park and current info if you're planning on traveling there.
I got to photograph these two for their anniversary while I was there! It's always so special when I get to photograph my clients over and over. I shot Tara & Kyle's engagement photos at Sleeping Bear Dunes in Michigan, their wedding at the Wilds Venue in Bloomington, Indiana, and now their anniversary in Joshua Tree California! We had such a great time running around the desert and watching the sunset over the desert plants and massive boulders!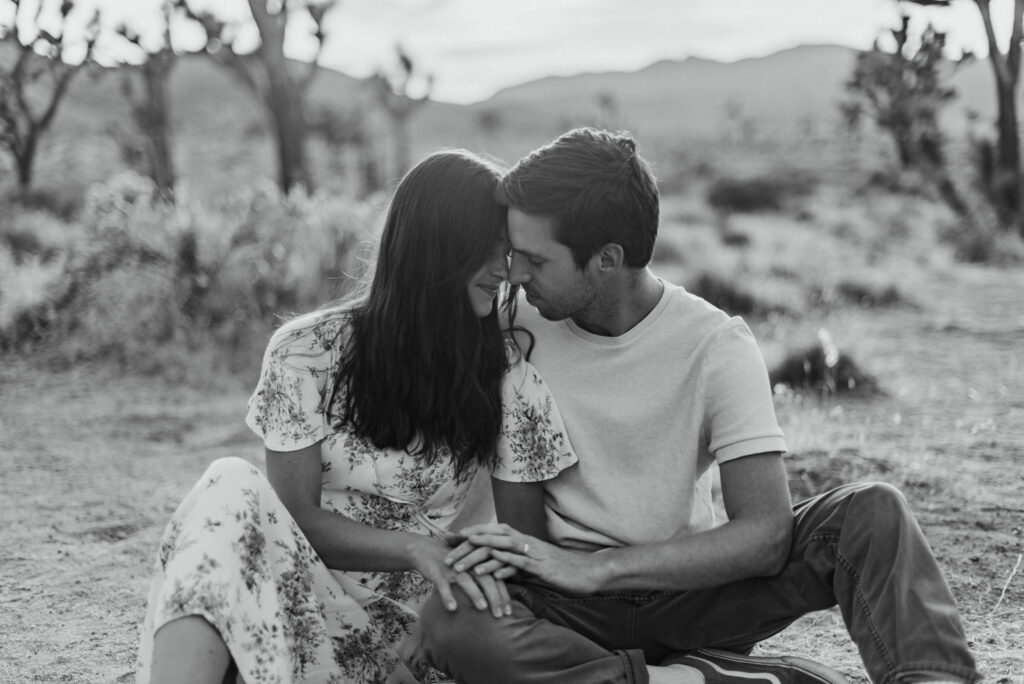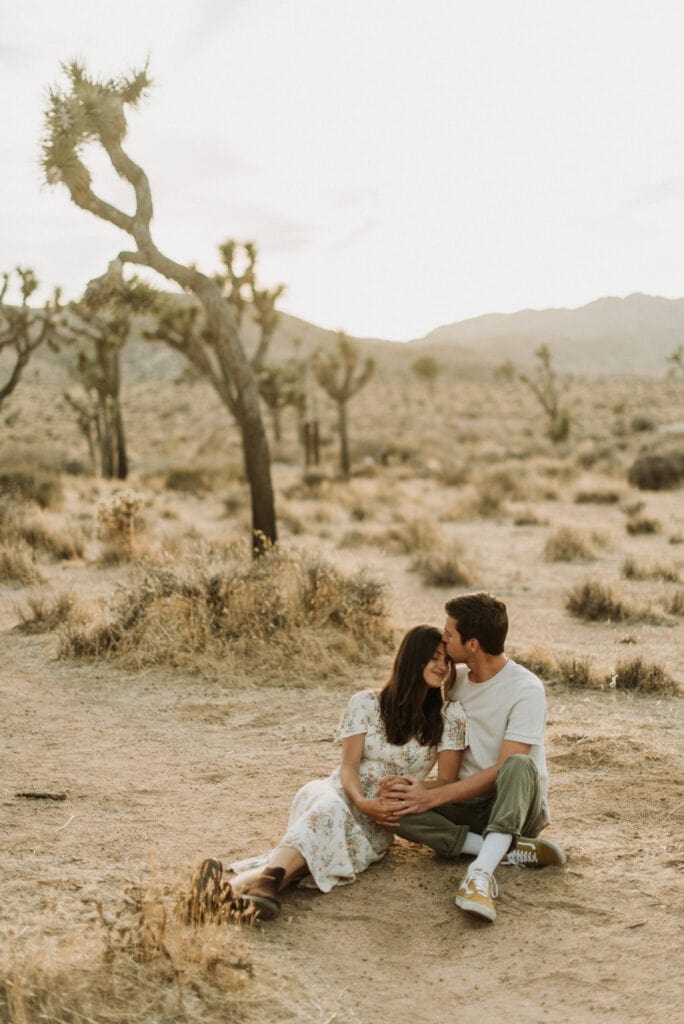 If you're looking to book your Joshua Tree engagement photos in Joshua Tree California, reach out to me! I travel back to the desert as often as I can! If you loved this session, also check out this couples session in Moab.