Brittany and Will got married in Westcliffe, Colorado, and then headed on a road trip honeymoon to a bunch of different spots around Colorado! I met up with them in Breckenridge and we had a blast exploring this alpine lake and multiple waterfalls! Breckenridge is always a great place to explore and I love that this location is so easily accessible.
Day after sessions are some of my favorite things to shoot, they're always so fun, and you get to celebrate for several days which is always a win! I love how if you choose to do a bridal day after session, then you can put your wedding attire on again and rock it twice, plus you don't have to worry about getting all your photos done in one day - which means less stress and more fun on your wedding day! It's also a great way to incorporate your love of the outdoors if you're going the traditional wedding route.
Abram and I did one the day after our wedding too and it was just the best. It's one of my favorite things to recommend and shoot!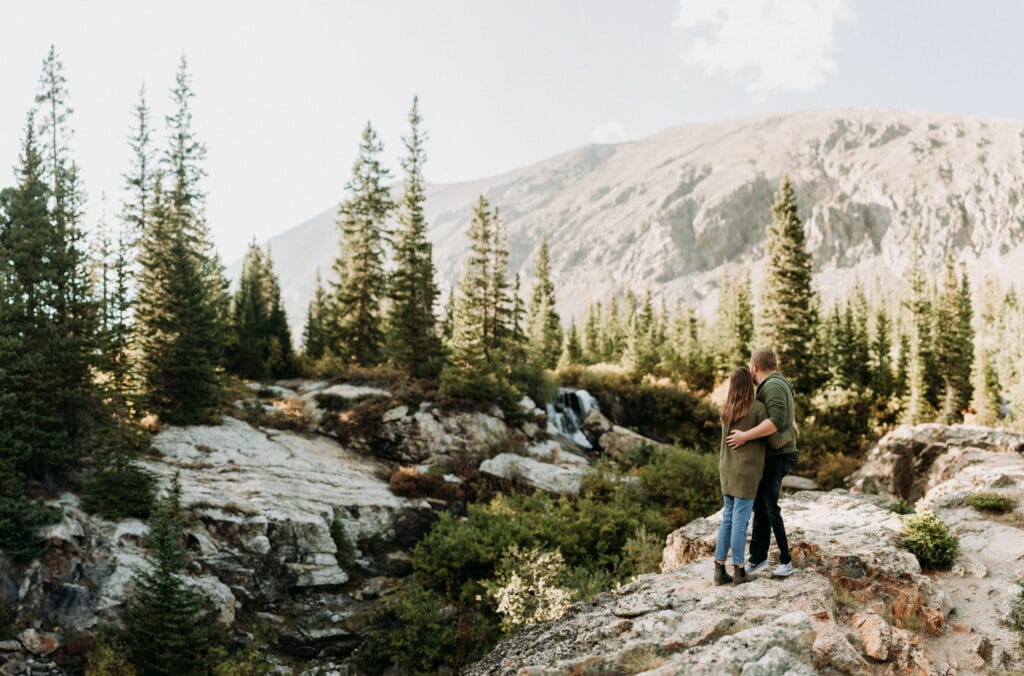 Planning your engagements or a day after session in Breckenridge or other parts of Colorado? Check out this page for more Colorado inspiration.