This was one of those days where all of your friends happen to be in the same place at the same time. My roommate and I were visiting Colorado Springs to scope it out before she moved there and visiting another friend who had done the same a few months earlier, plus a few of our other friends were on a cross-country road trip. We convinced everyone to meet up and adventure up the mountain to watch the sunset. After making our way up a windy (and very small) dirt road covered in potholes, we stopped at a spot where you could see all of Colorado Springs and watched the sun touch every part and coat it in gold. As we continued on, we ventured further down the road and discovered this incredible overlook and tunnel. We had the whole place to ourselves so we hung out for a while and daydreamed about camping in this spot.
Before we left, I had a few moments to snap some photos during the most amazing blue hour light of my wonderful friends Geoff and Elena - they're the kind of people who make you feel so valued when you're talking to them and have the most positive outlooks. This paired perfectly with the beautiful day it was.
Every time I go back to Colorado, I find that I just fall more and more in love with it. It's easily one of the most beautiful places. And, Gold Camp Road is now definitely one of my favorite places in Colorado Springs.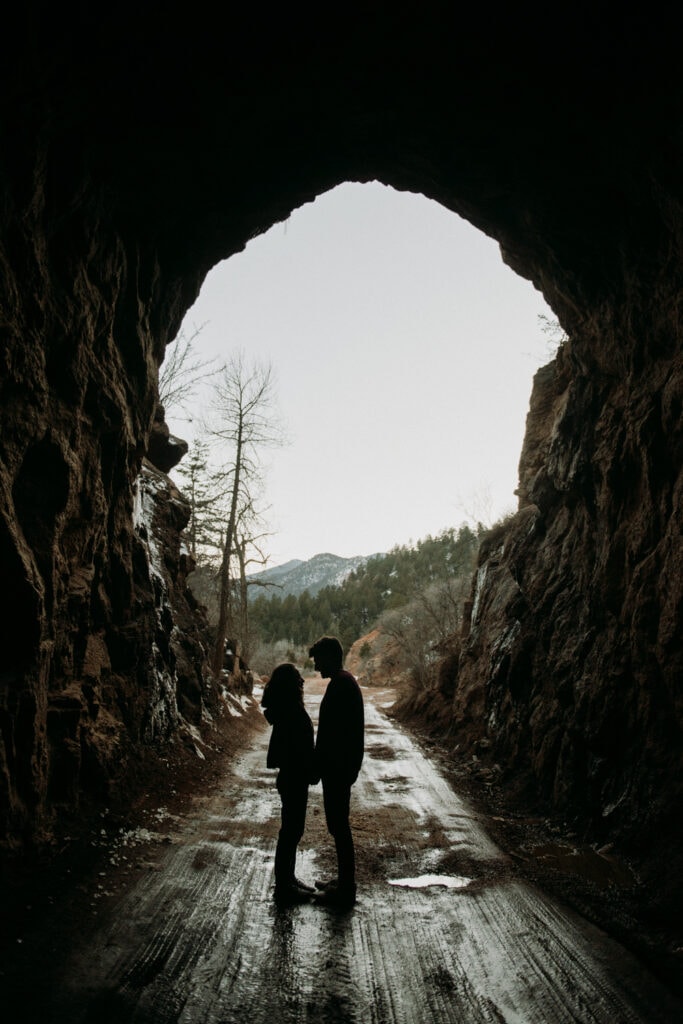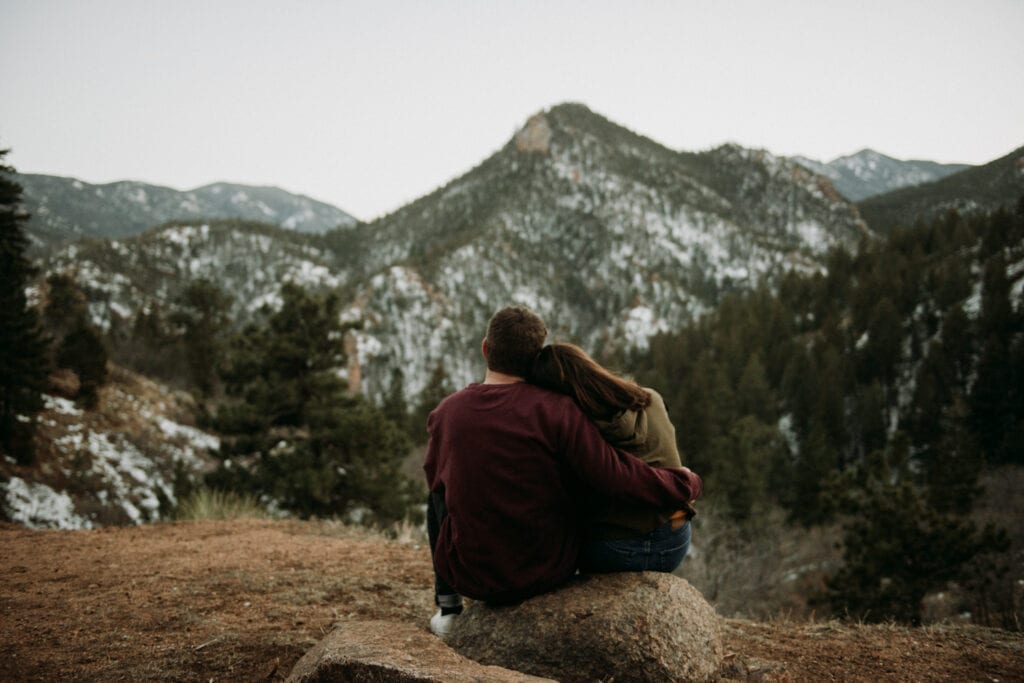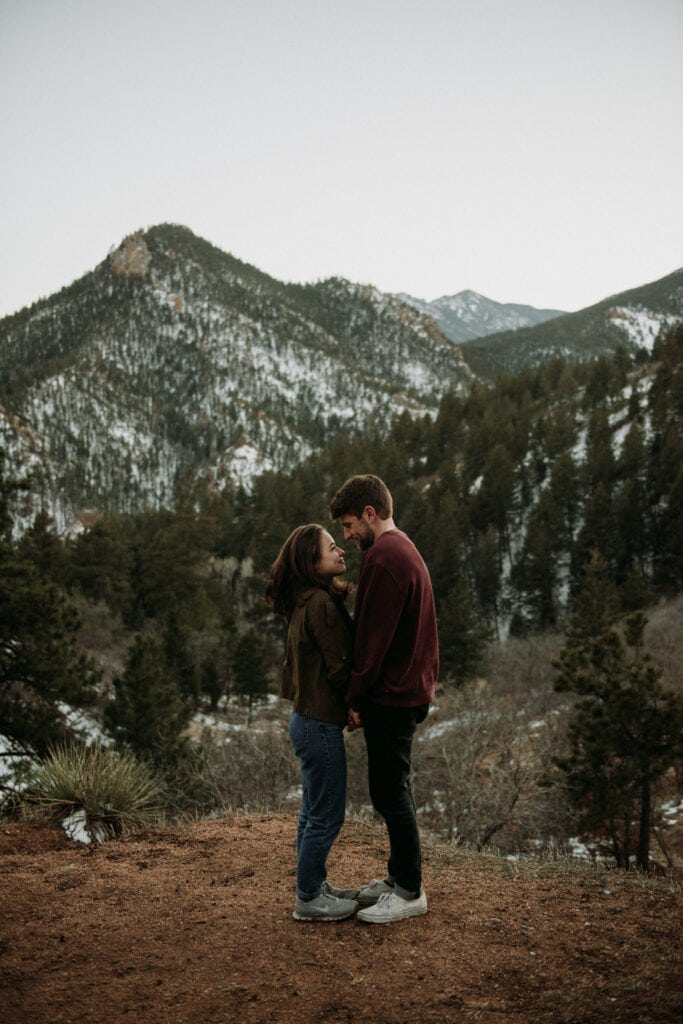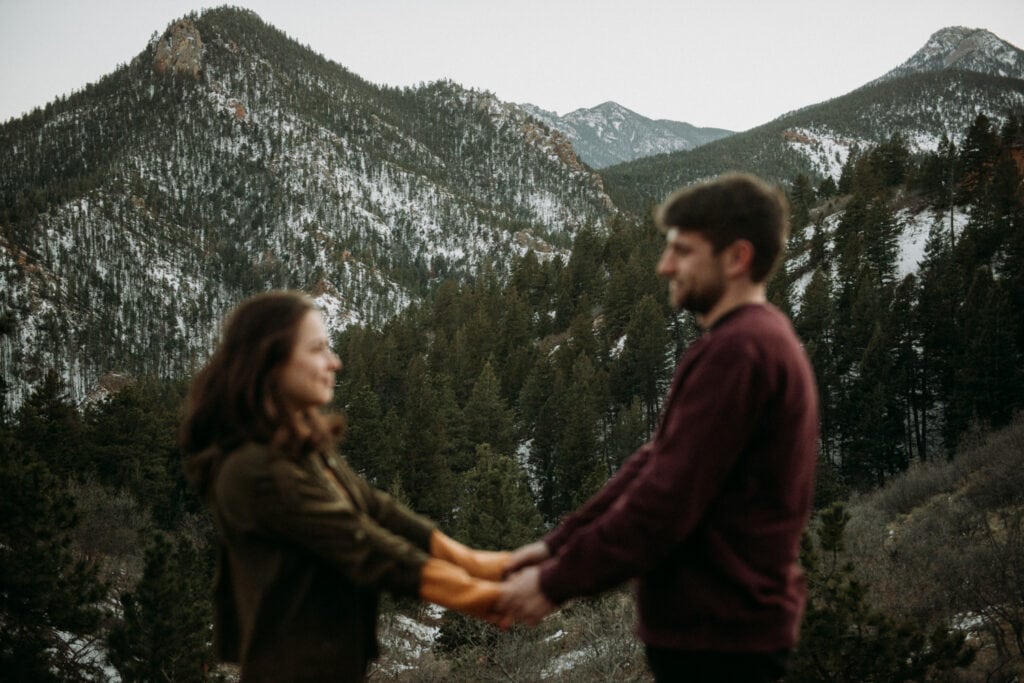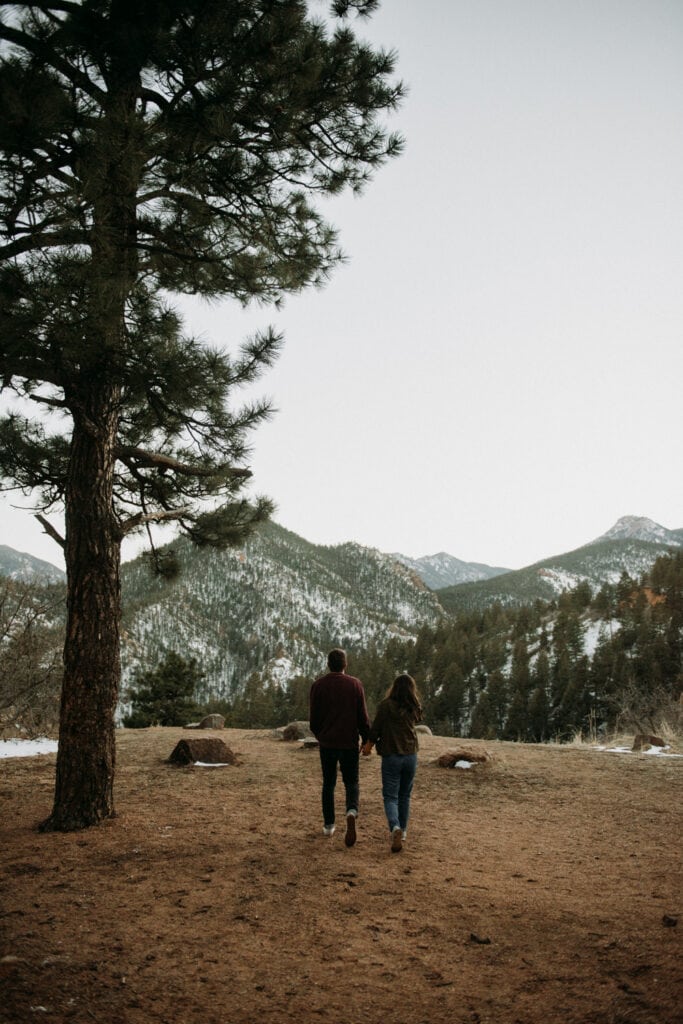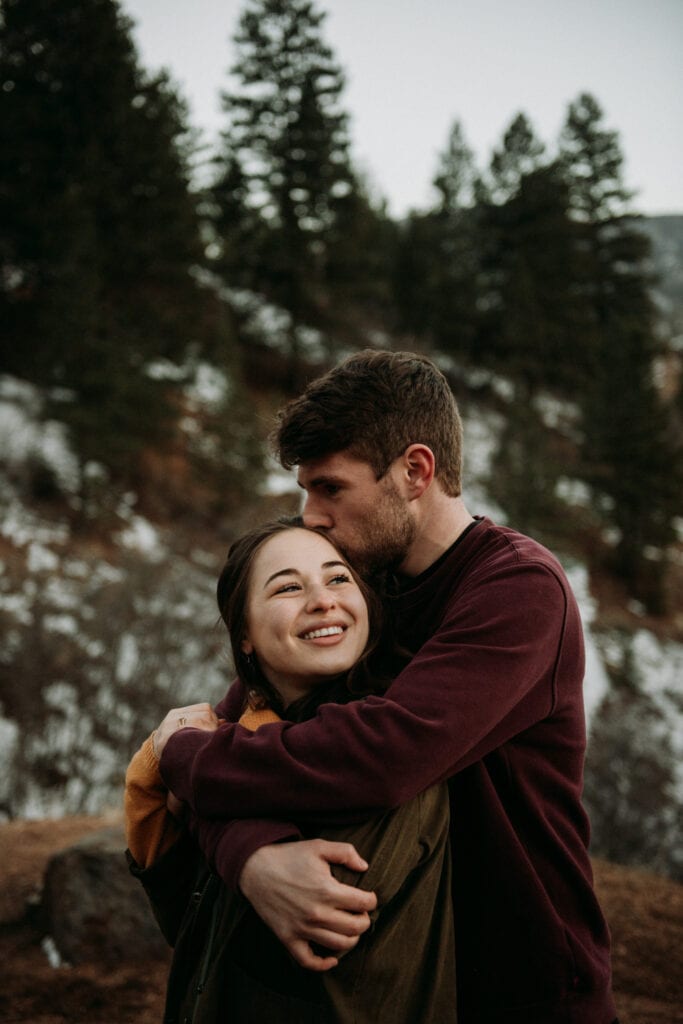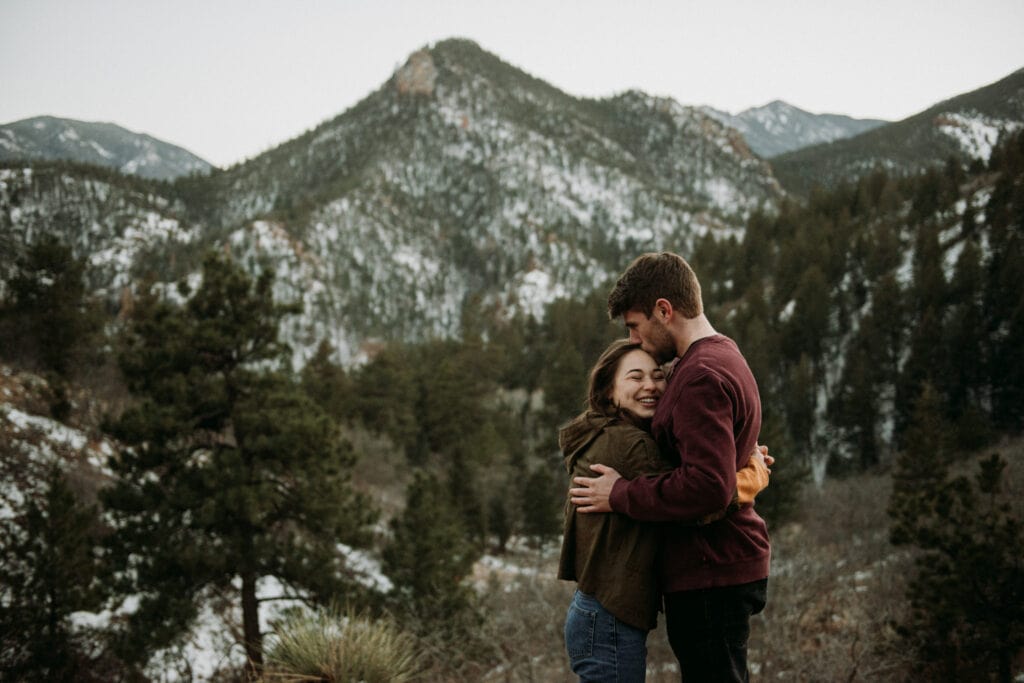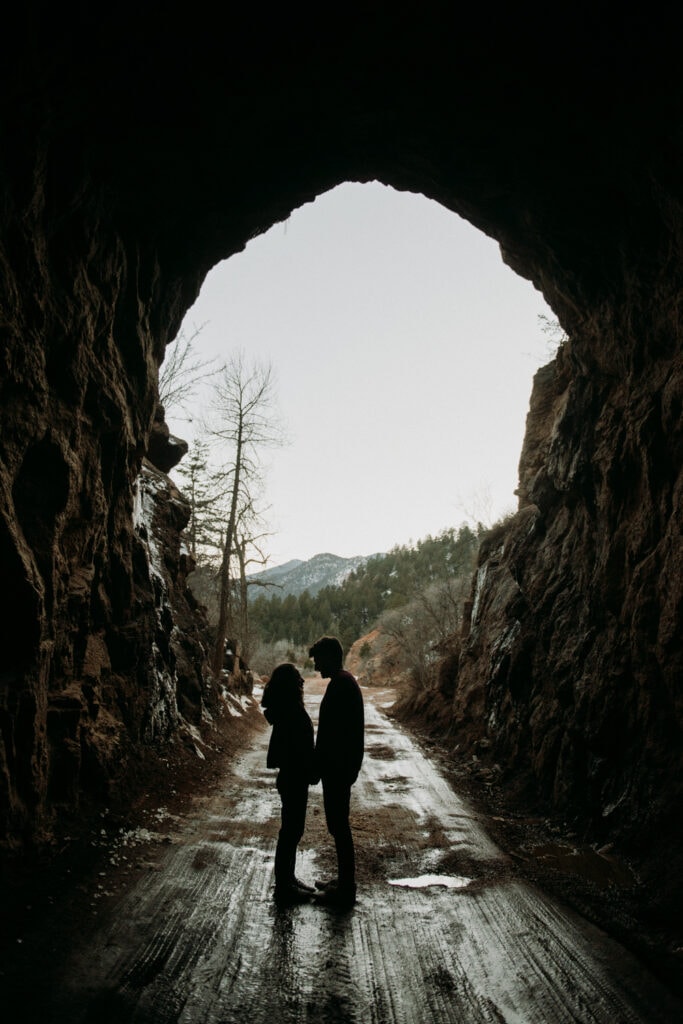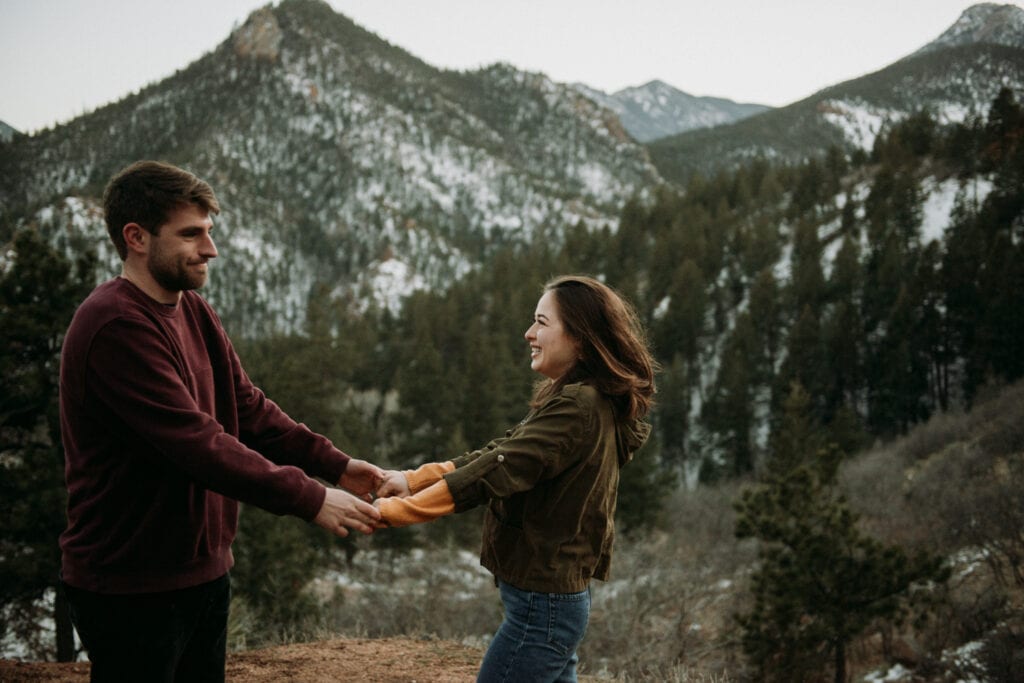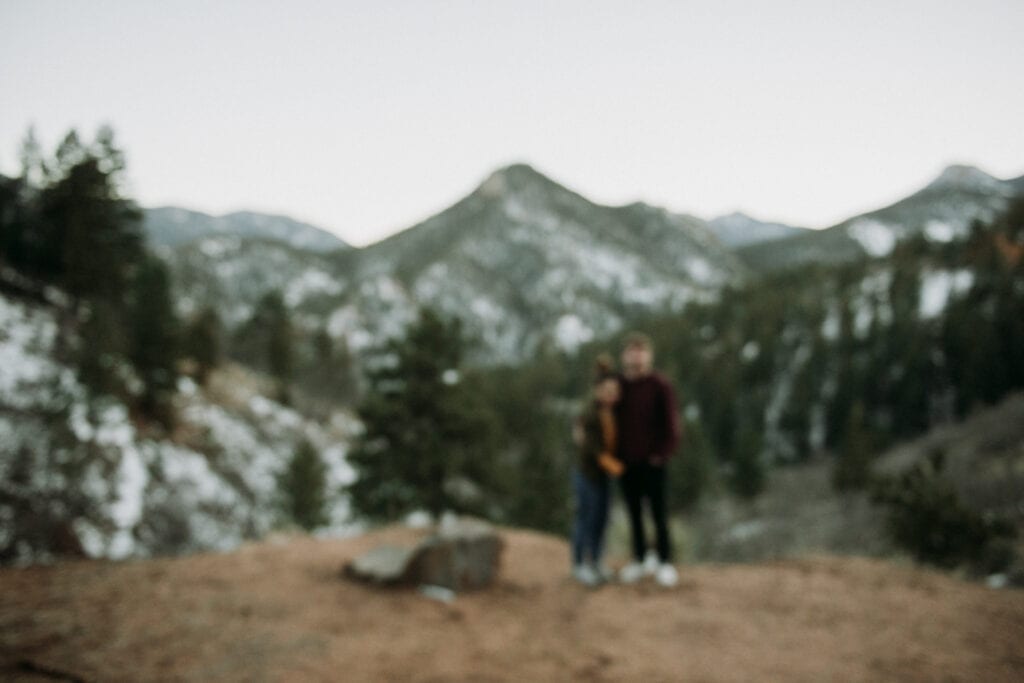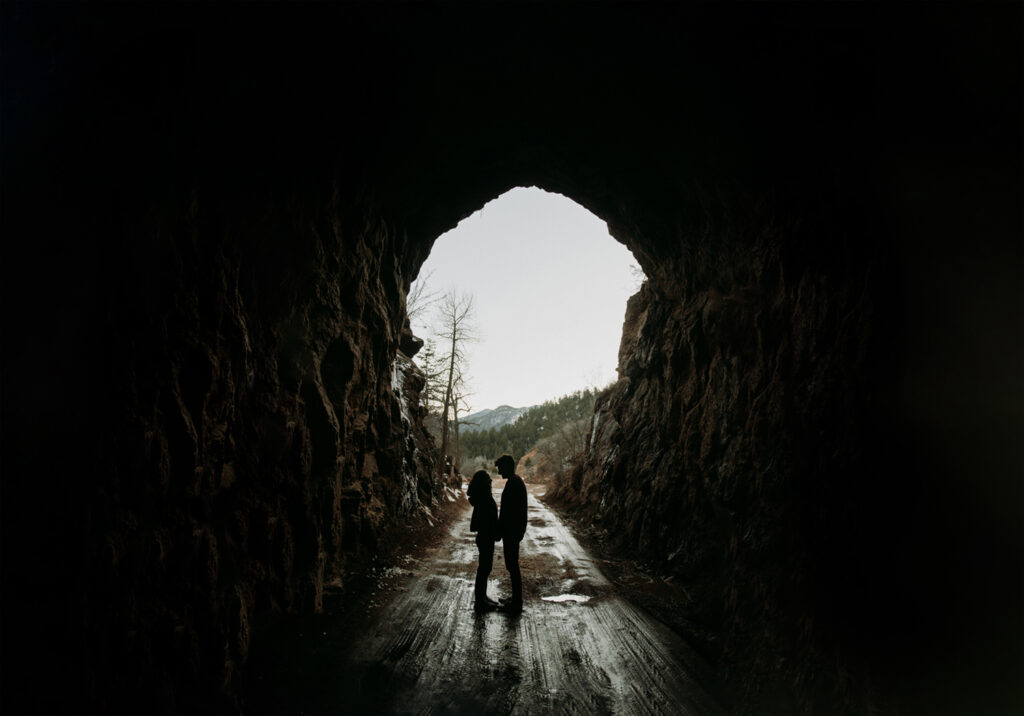 Elena & Geoff's session in Colorado Springs is going to be one of my favorites for a long time. If you loved this session, check out this Nighttime Waterfall Adventure Session or this Southwest Colorado Wedding.
Or if you're planning a trip to Colorado Springs, check out VisitCOS for helpful trip planning and things to do.