Ashley & Ethan started their day at their A-frame Airbnb, and I met up with them there as they got ready. I was obsessed with how cute this Airbnb was, with seriously amazing views, and loved hanging out with them before the ceremony! These two are so chill and just wanted to have a great time during their elopement. Once they were dressed, we went outside and they shared their first look out on the balcony.
They opted to have their ceremony on the frozen lake and brave the winter weather in exchange for some epic scenery. I absolutely loved their ceremony - they shared their handwritten vows and some tears and laughs, and it was the sweetest! After their ceremony, we came back to the A-frame and popped some champagne. Ashley & Ethan had their first dance by candlelight, and spent the rest of the evening relaxing and celebrating with their best friends.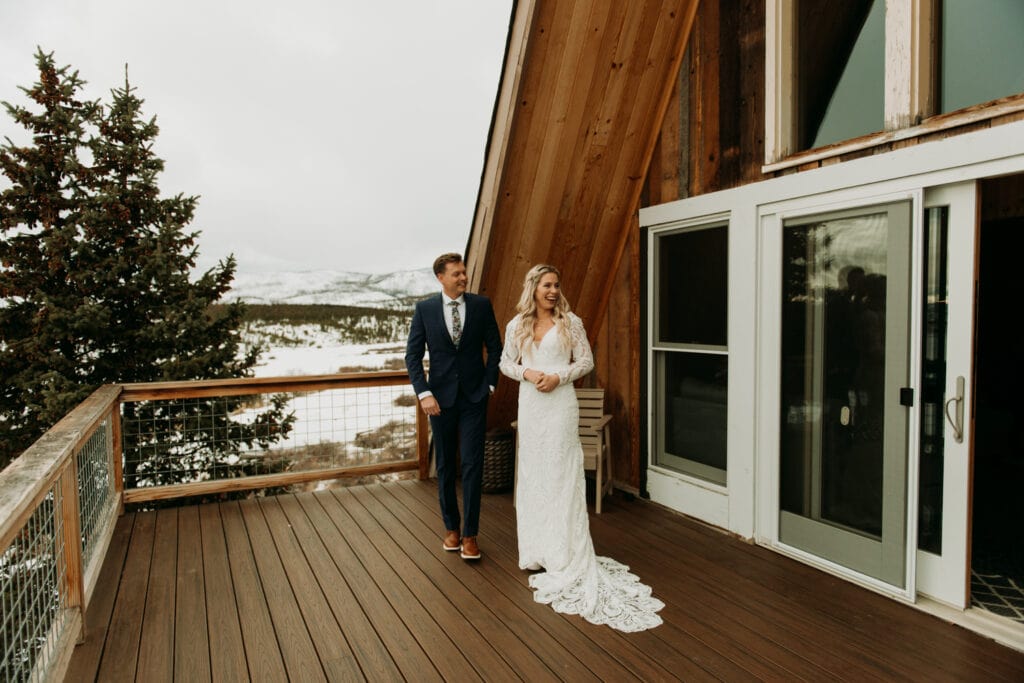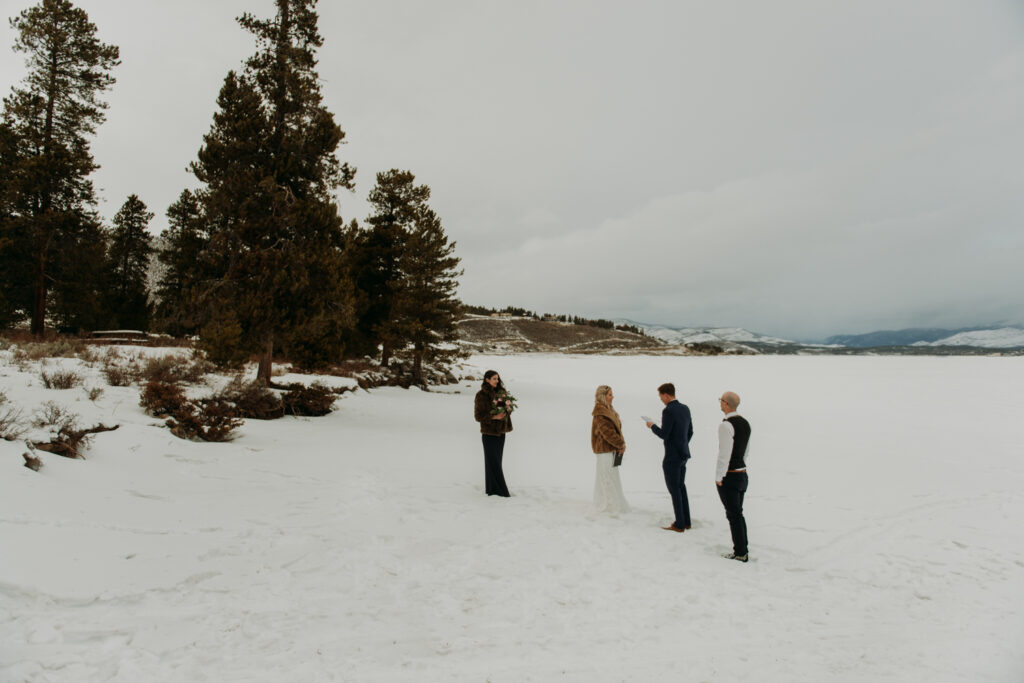 If you loved this Wintery Colorado A-Frame Elopement, check out this Windy Wedding Day in Colorado Springs, or check out all my elopement planning tips here!