The day after Julia & Micah's wedding in Black Forest, Colorado, we drove up to Rocky Mountain and adventured around the National Park! Adventure bridal sessions are my absolute favorite - you get to explore a place you maybe didn't have time for on your wedding day, and wear your wedding attire again, which is always a win. And bonus points for locations like Rocky Mountain National Park that are just the best! I'm a little biased since I got married there, but it's one of my favorite places in Colorado.
Julia & Micah's wedding was absolutely amazing - you can view more from that here! I shot their engagements, wedding, & bridals all in 4 days, and then they moved across the country to beautiful San Diego the next day!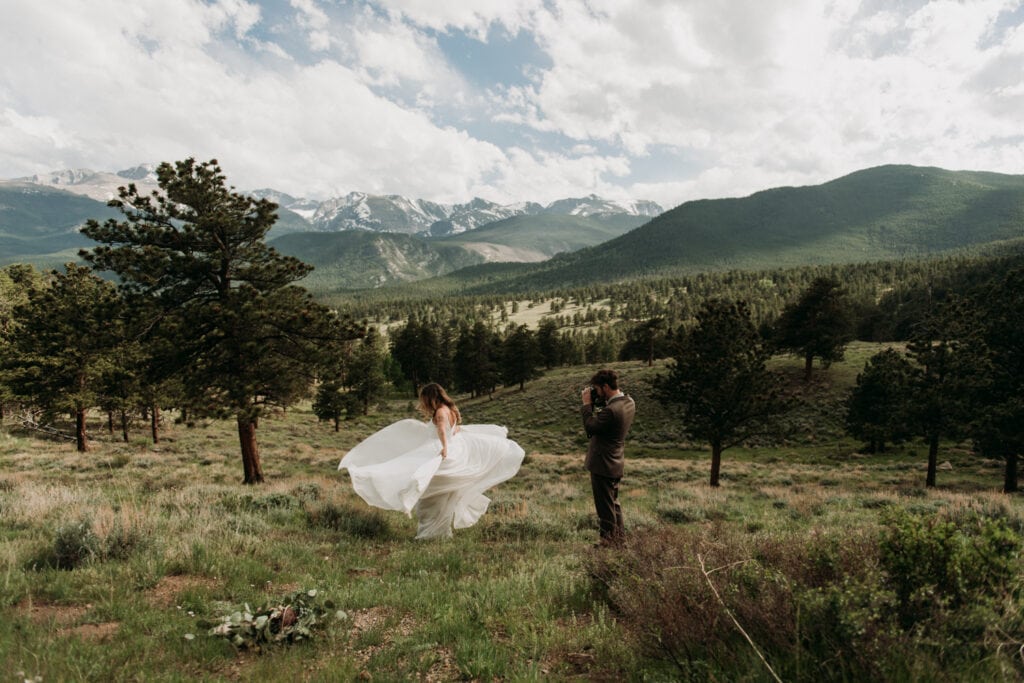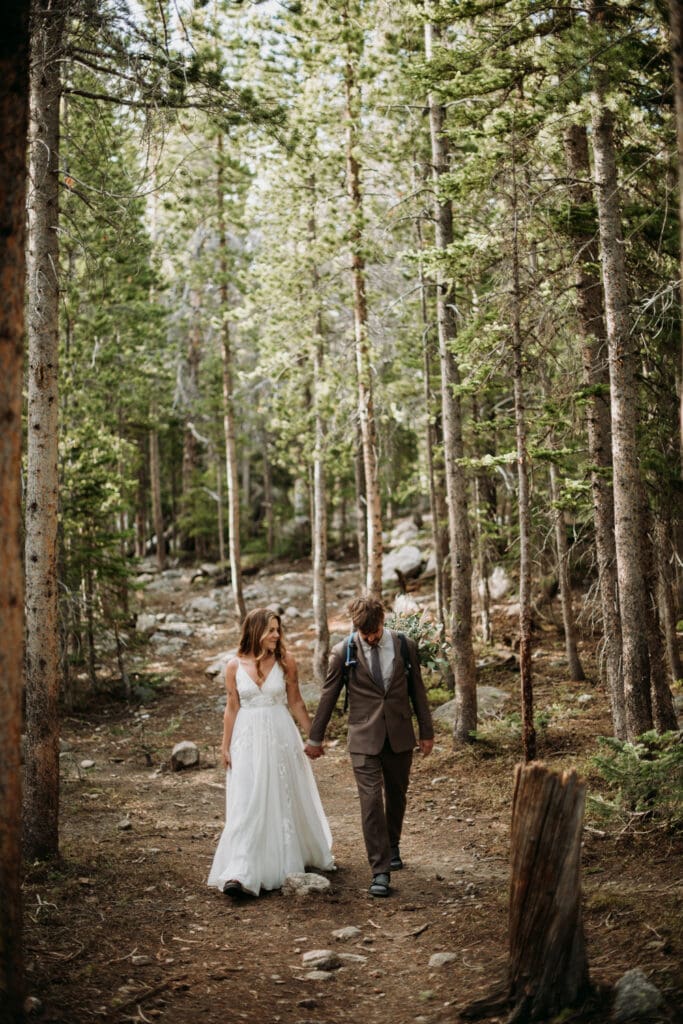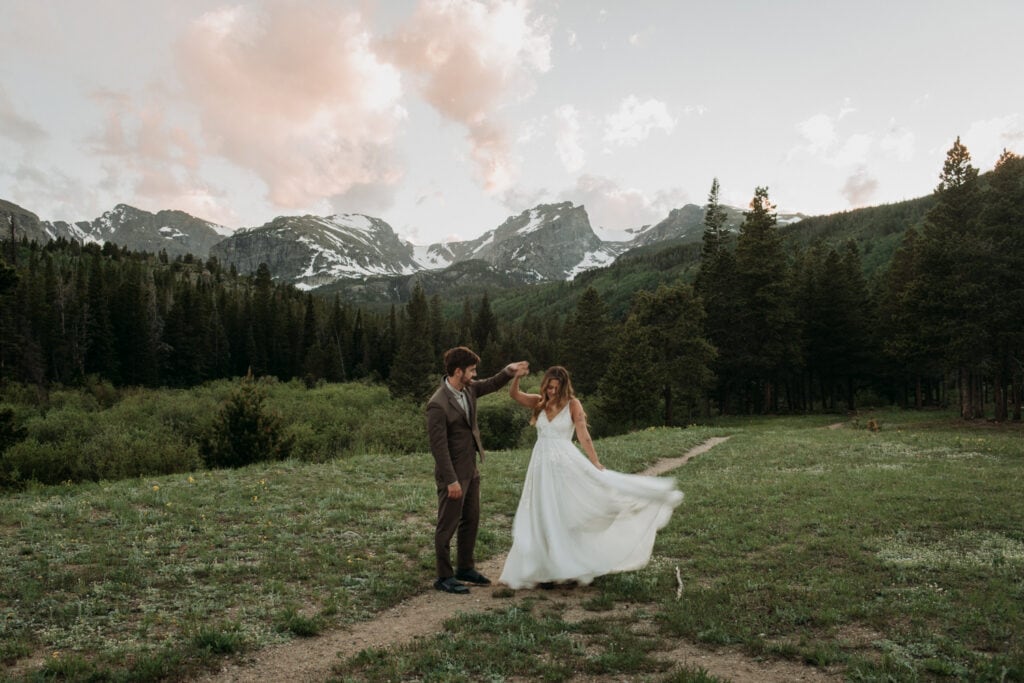 If you've ever thought about eloping in Rocky Mountain National Park, check out this guide I wrote that will give you all the details! And then when you're starting to plan, reach out to me & let's get to work creating your best day ever!