Liz & Micah's elopement in Tennessee at Carver's Gap in Roan Mountain State Park was just the most incredible. They originally had a big wedding planned, but when Covid started escalating, they had to pivot and change their plans. These two are seriously some of the most inspiring and amazing people - their ability and determination to roll with the punches and make their wedding day the best day ever was really incredible - and it really did turn out just perfectly.
So instead of their original plans back home, they decided to bring their family and closest friends on an adventure into the East Tennessee mountains to say their "I dos" and spend the weekend celebrating. They scouted for their exact ceremony spot the day before, and chose Round Bald at Carver's Gap in Roan Mountain State Park in Tennessee. The day of, thunderstorms were supposed to come in the afternoon right when they had their ceremony planned. We ended up driving up to Carver's Gap anyway, and luckily the storms held off. The entire mountaintop was shrouded in a windy cloud, so instead of hiking to the top where we originally planned the ceremony, we hiked part way up to a location in between the trees where we were sheltered from the wind.
They braved the weather and held their ceremony in a forest of pines as the clouds rolled through. We even had some hikers join us at the end, and celebrate with us as Liz and Micah promised forever together.
They ended the night back at their Airbnb with an outdoor dinner and fire underneath the shelter while the rain sprinkled down around us.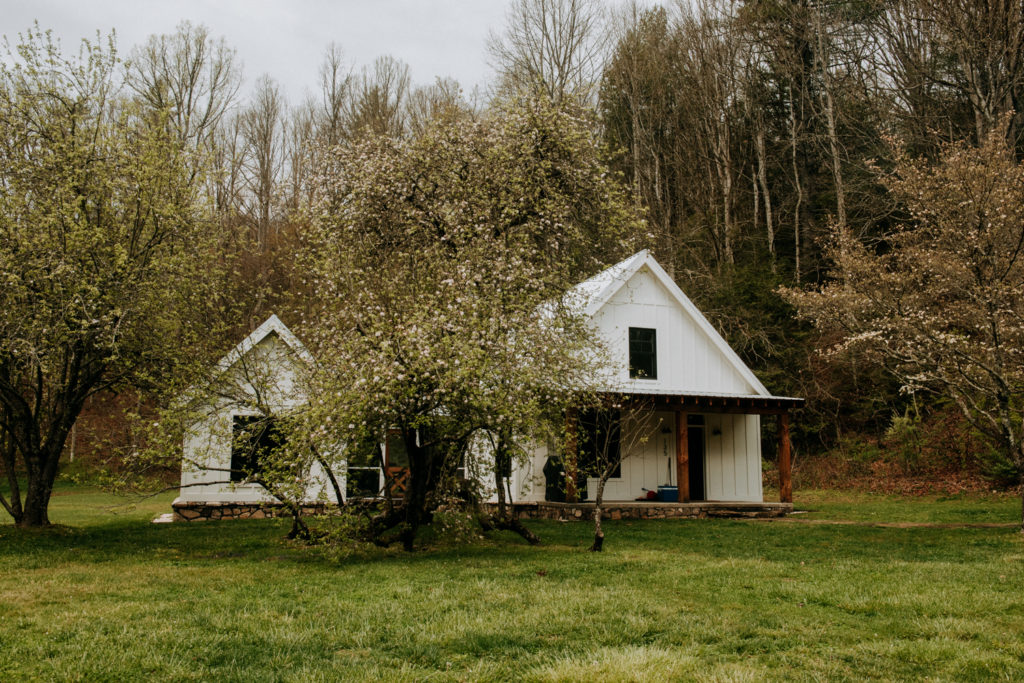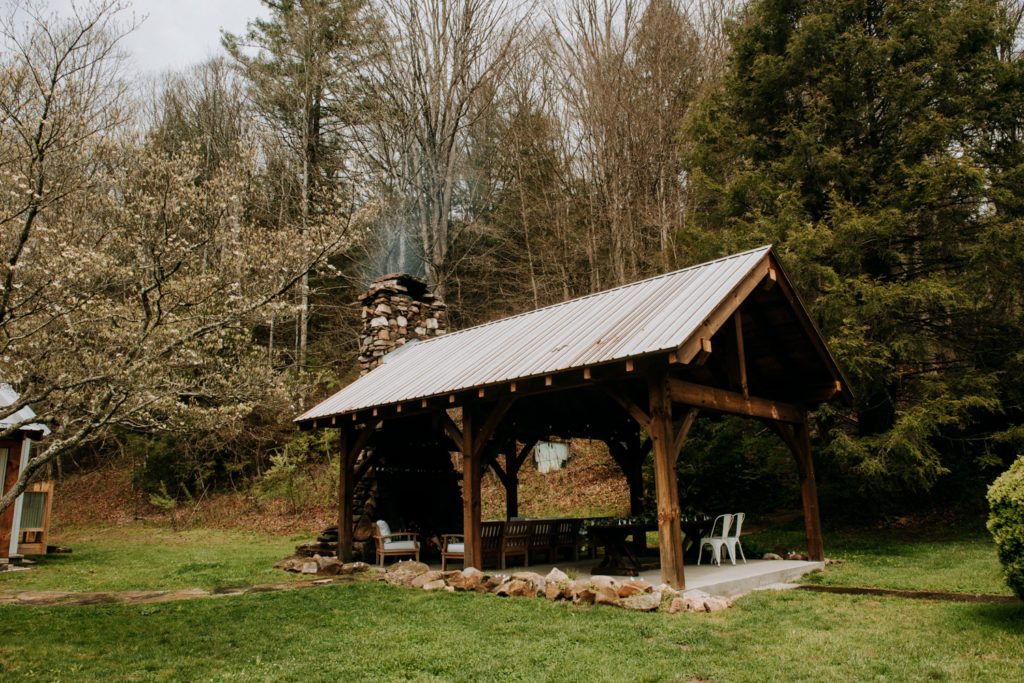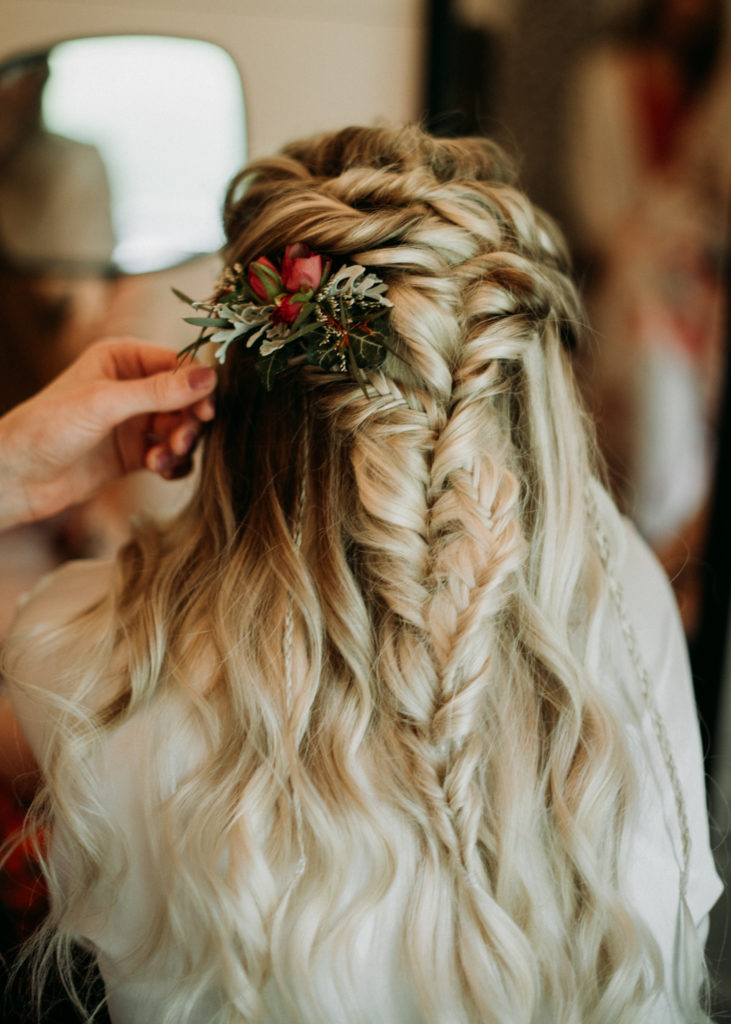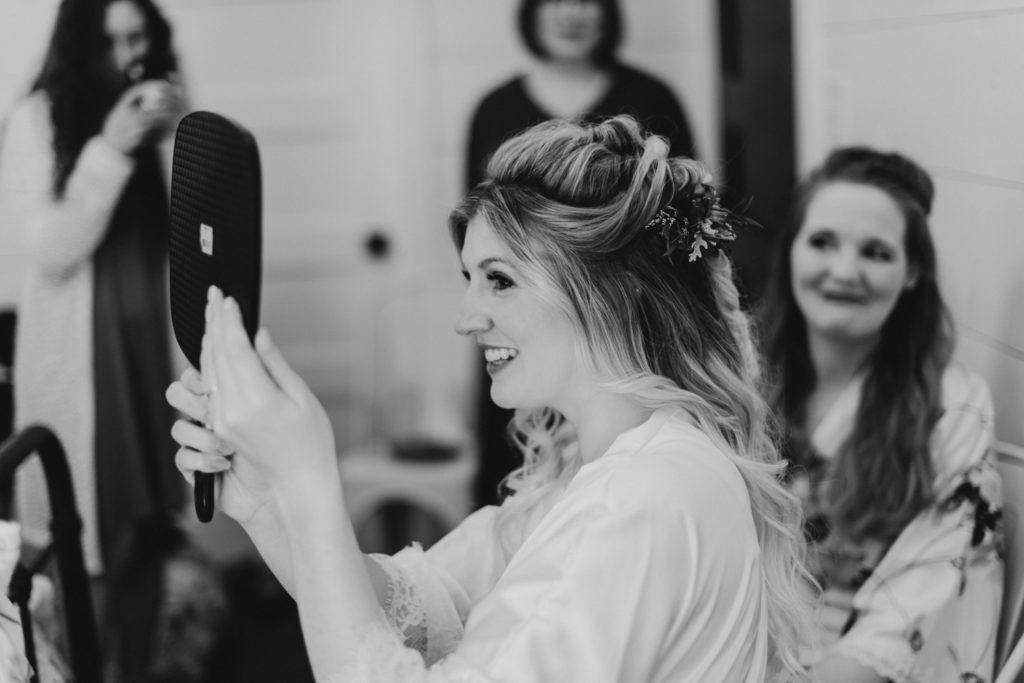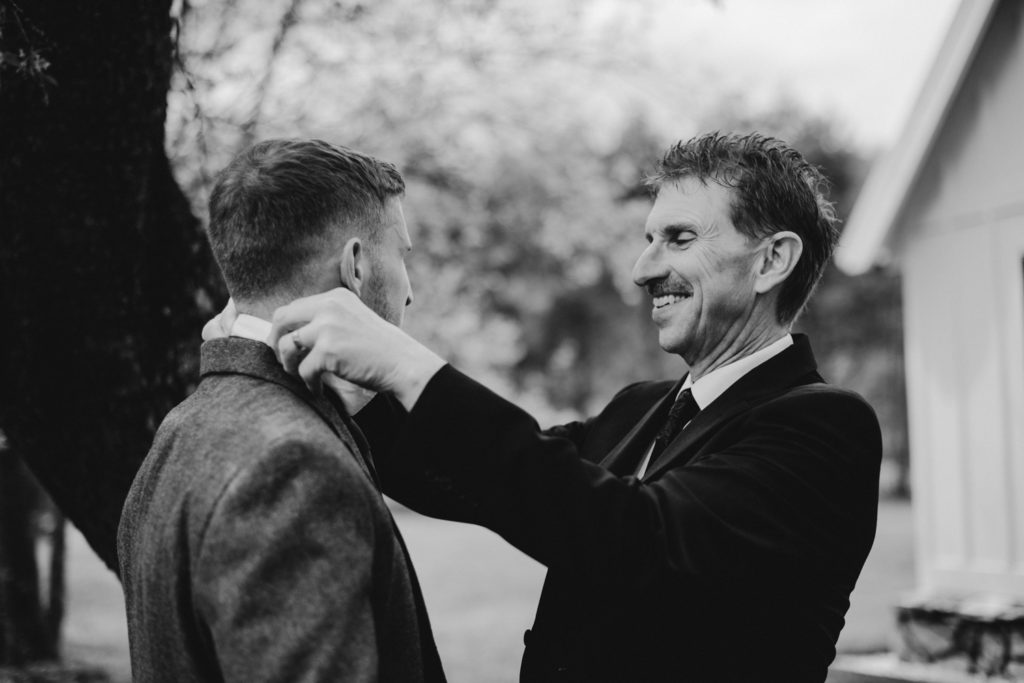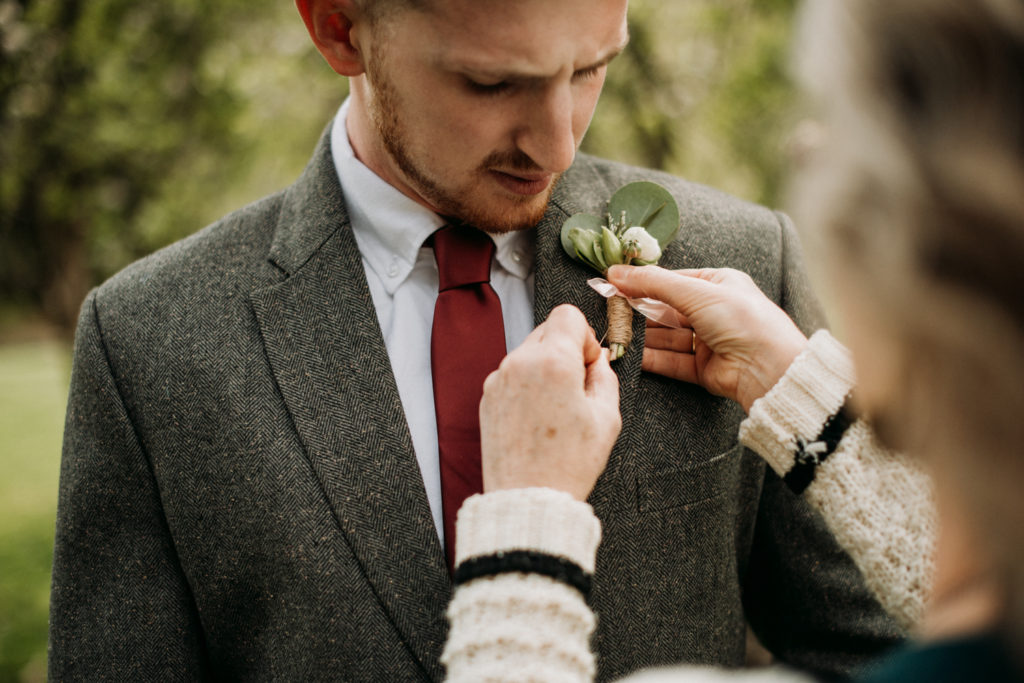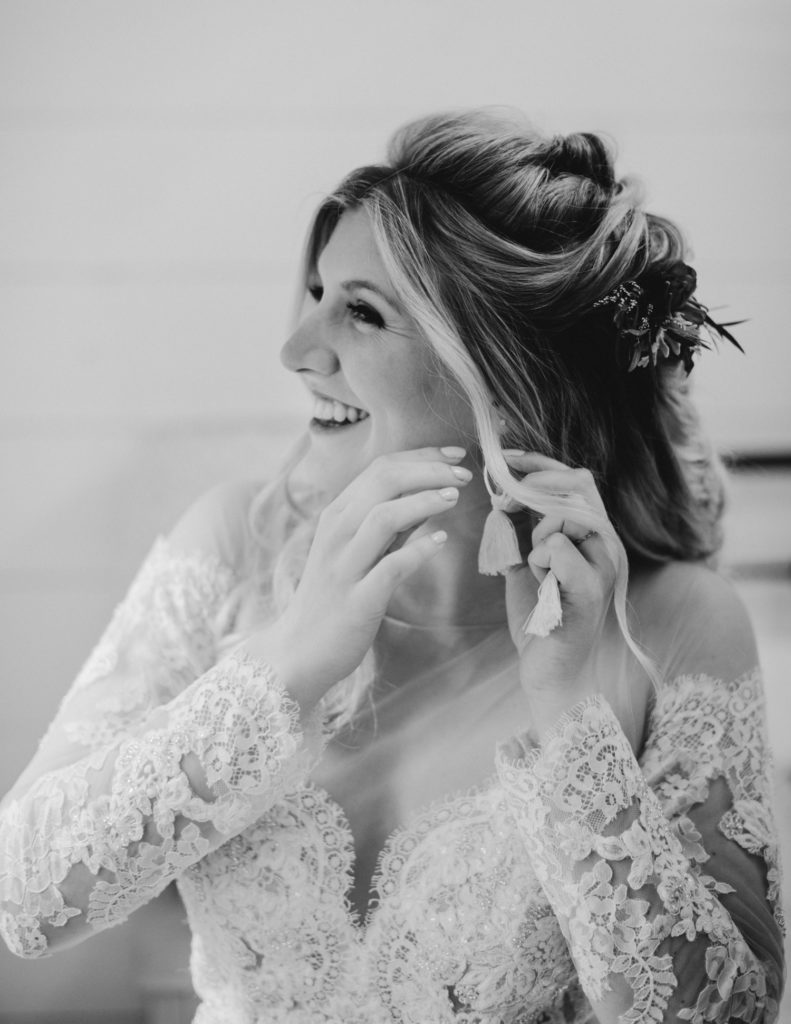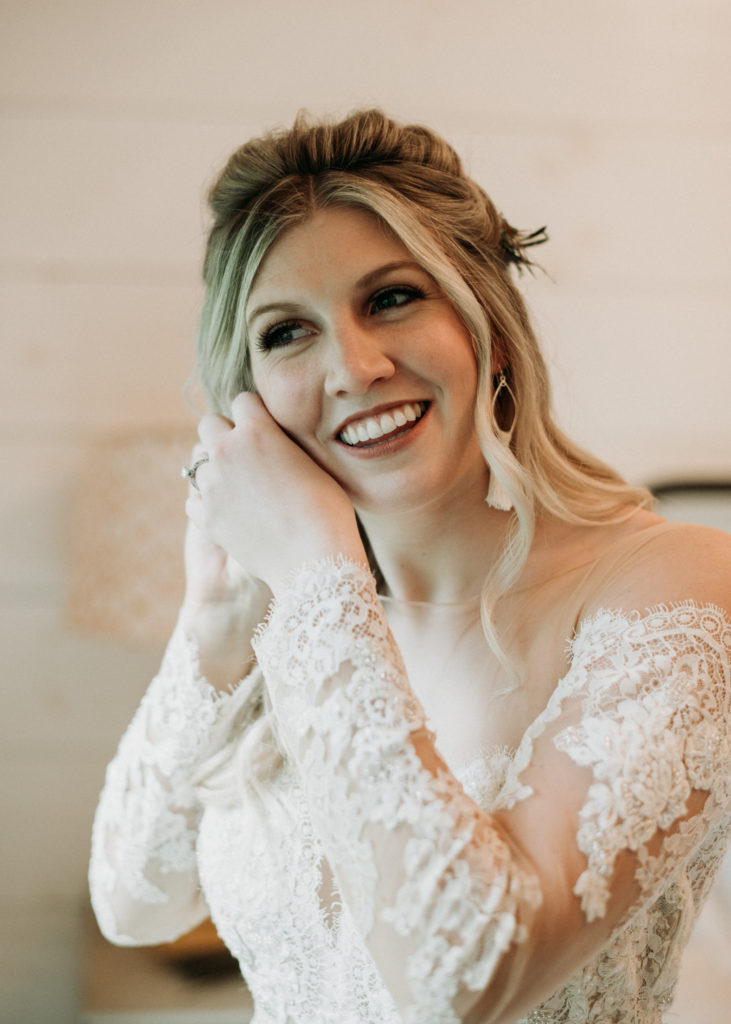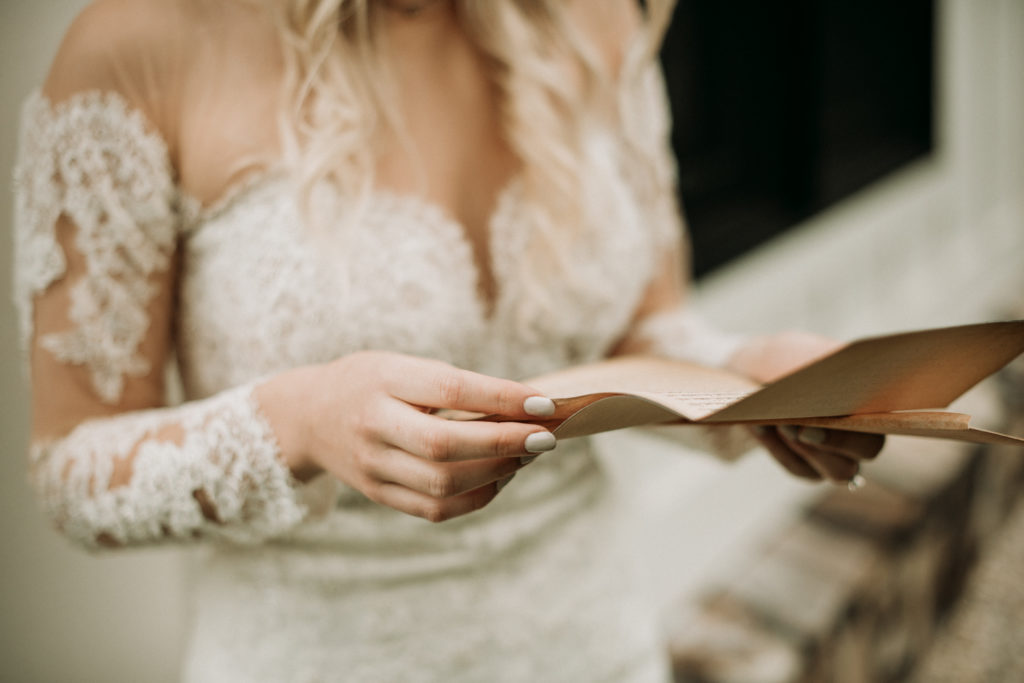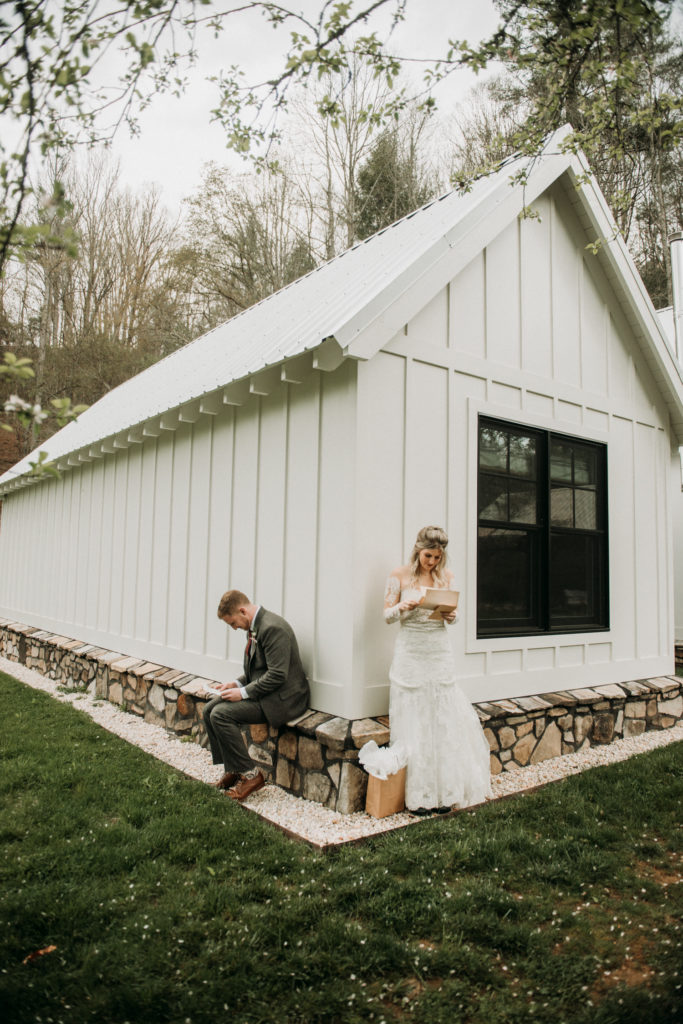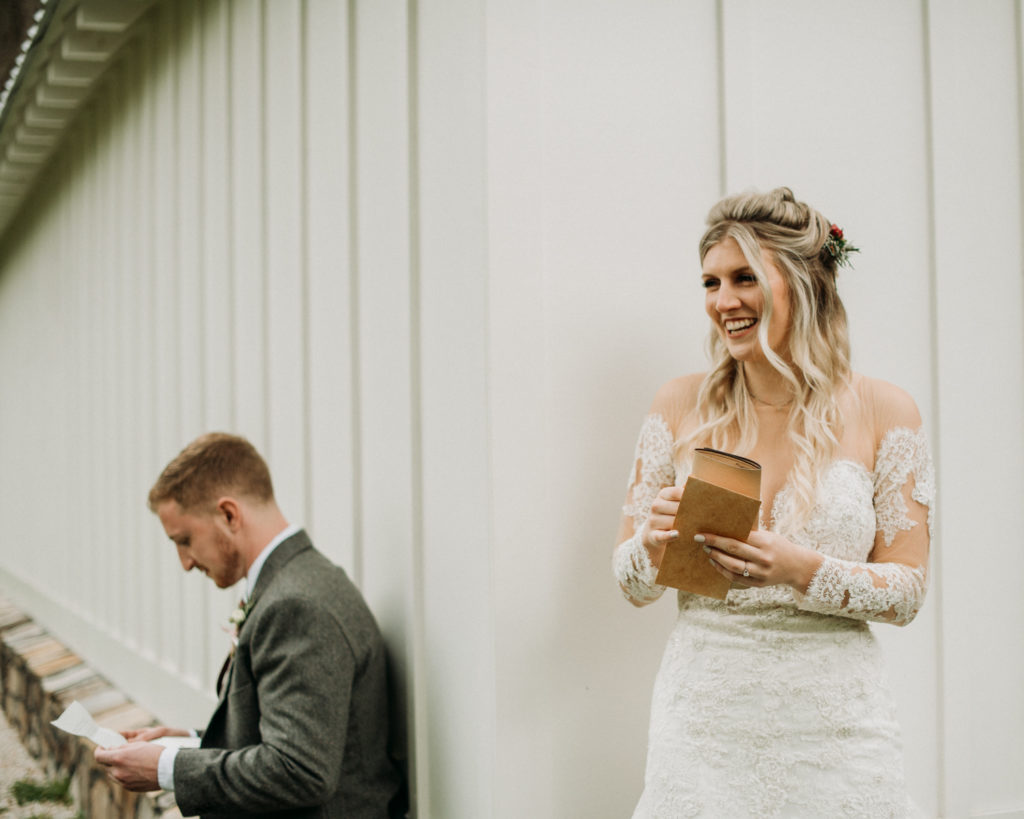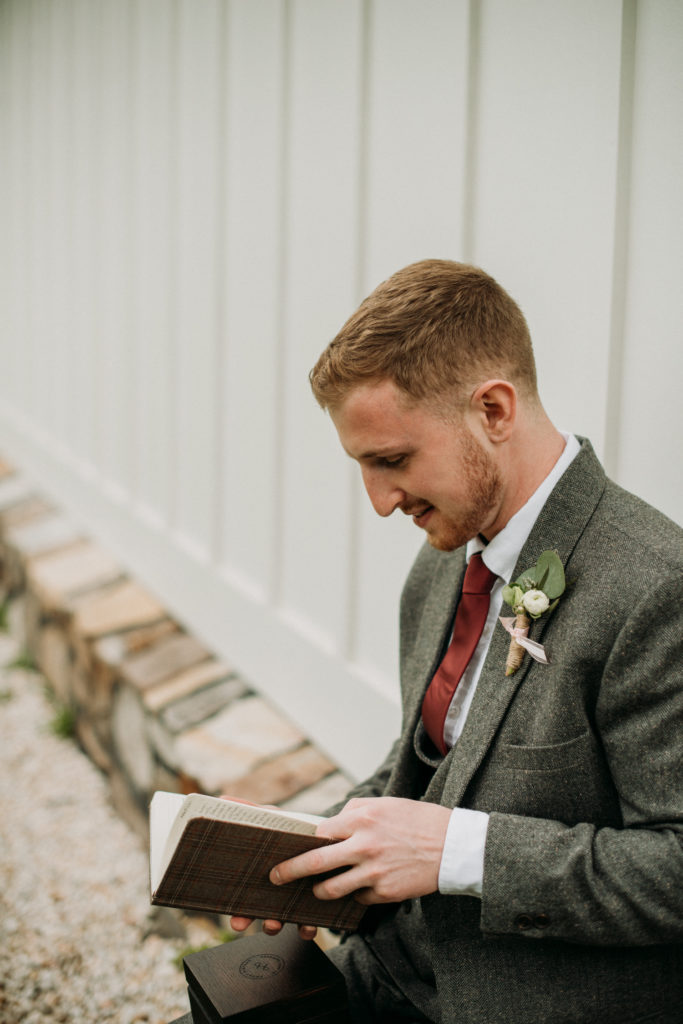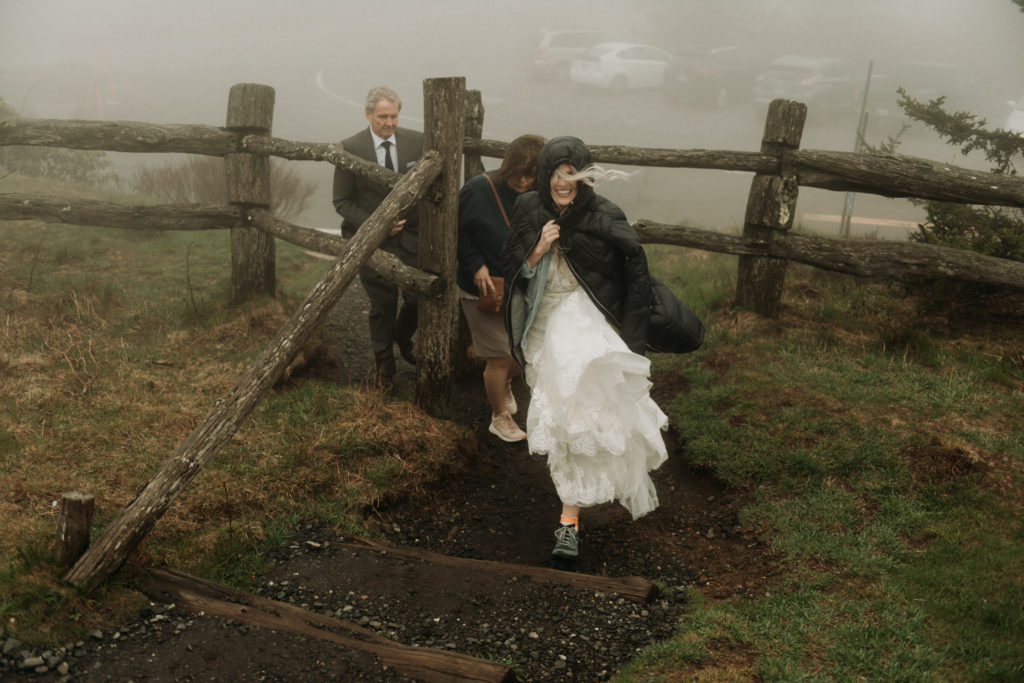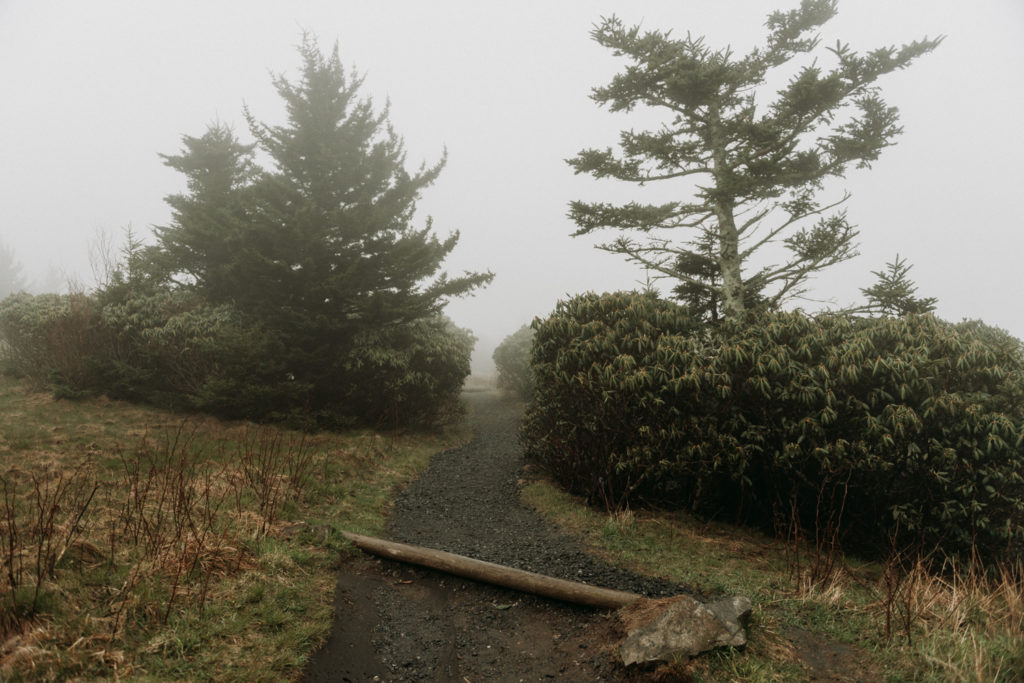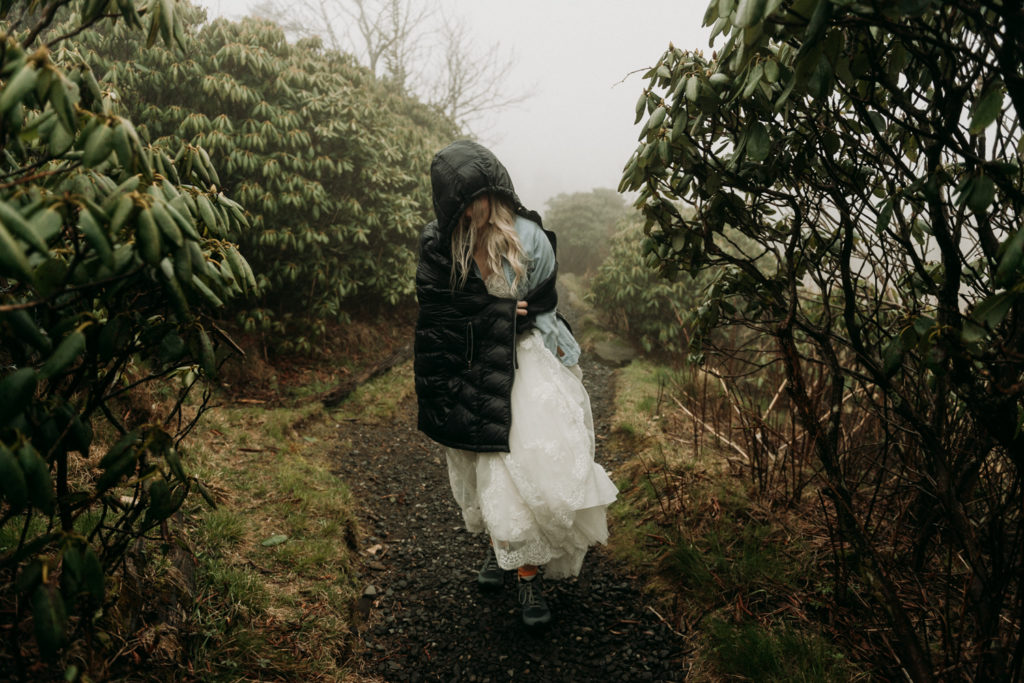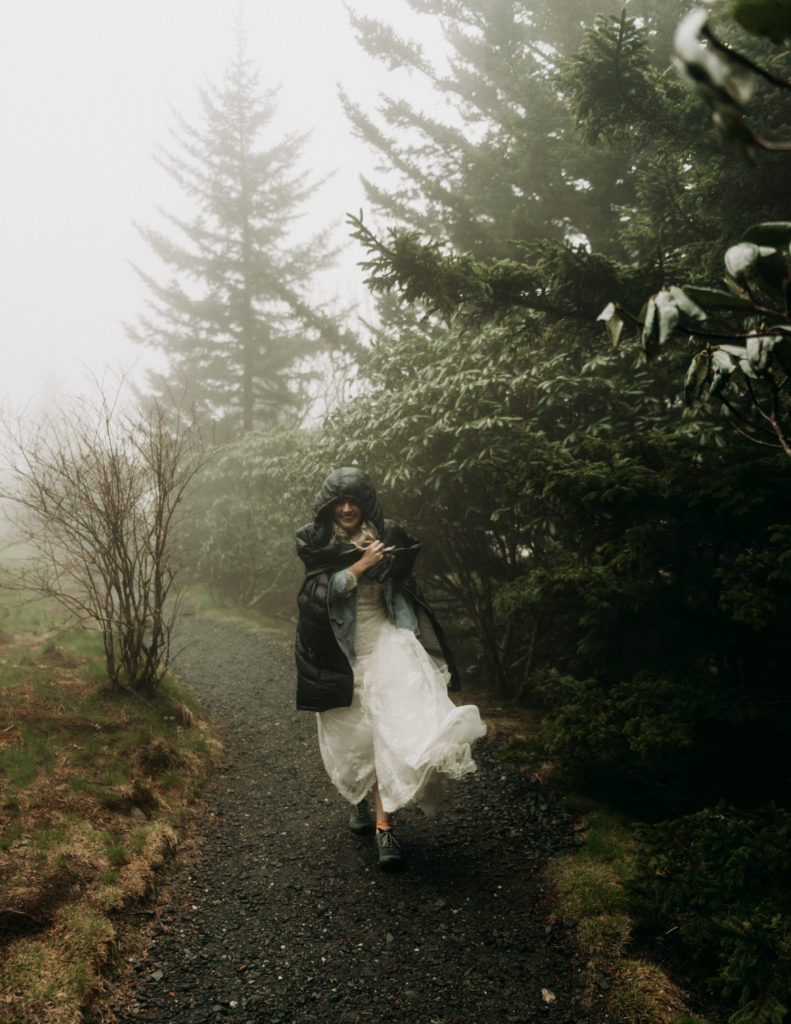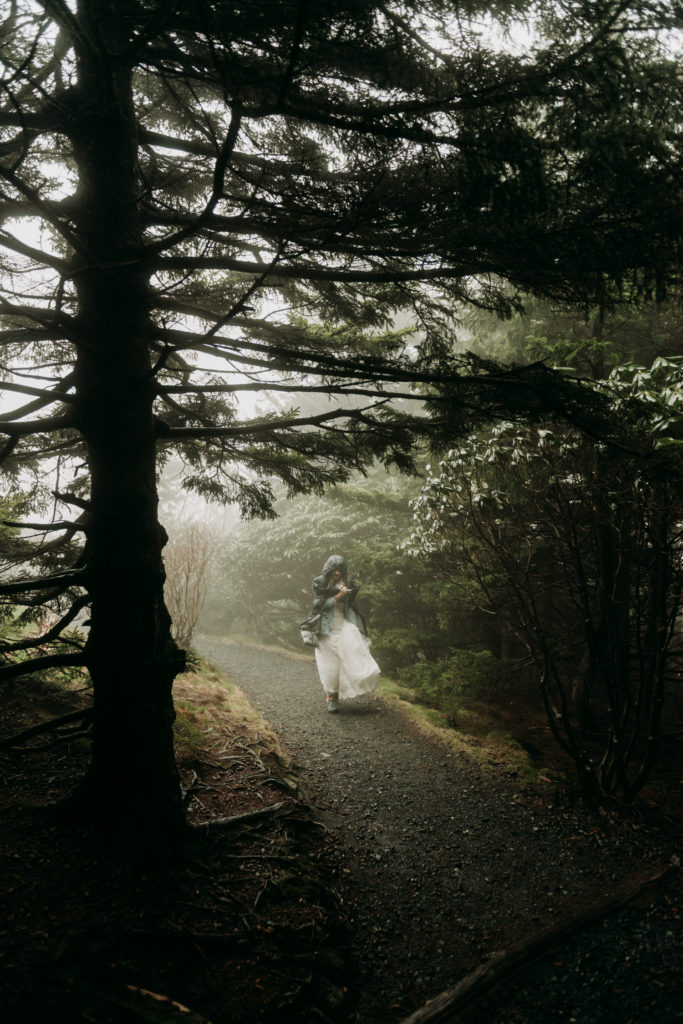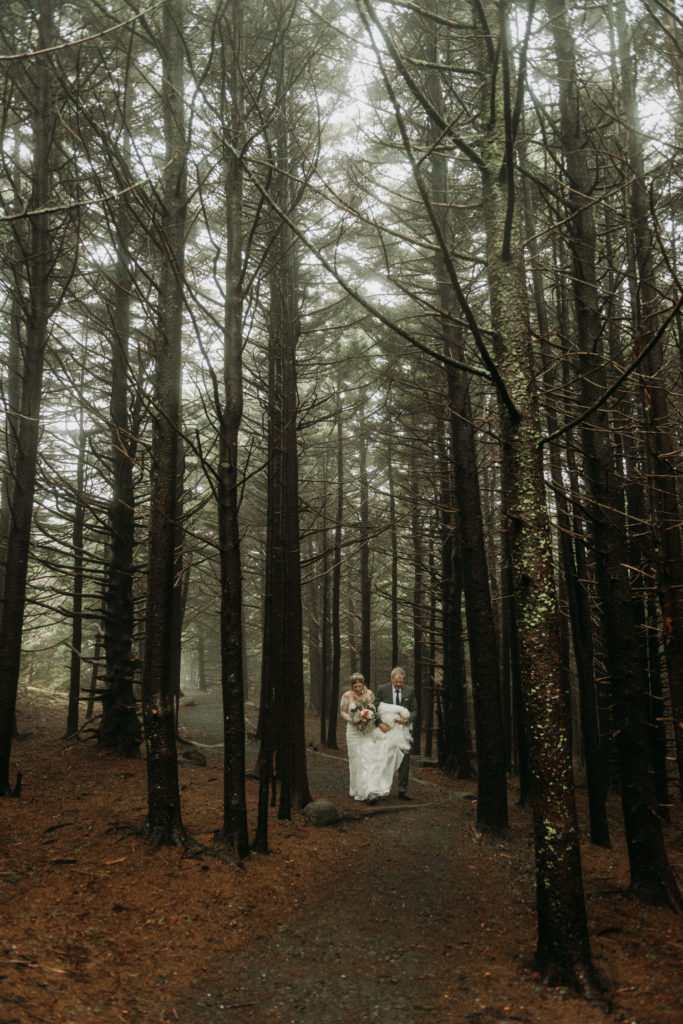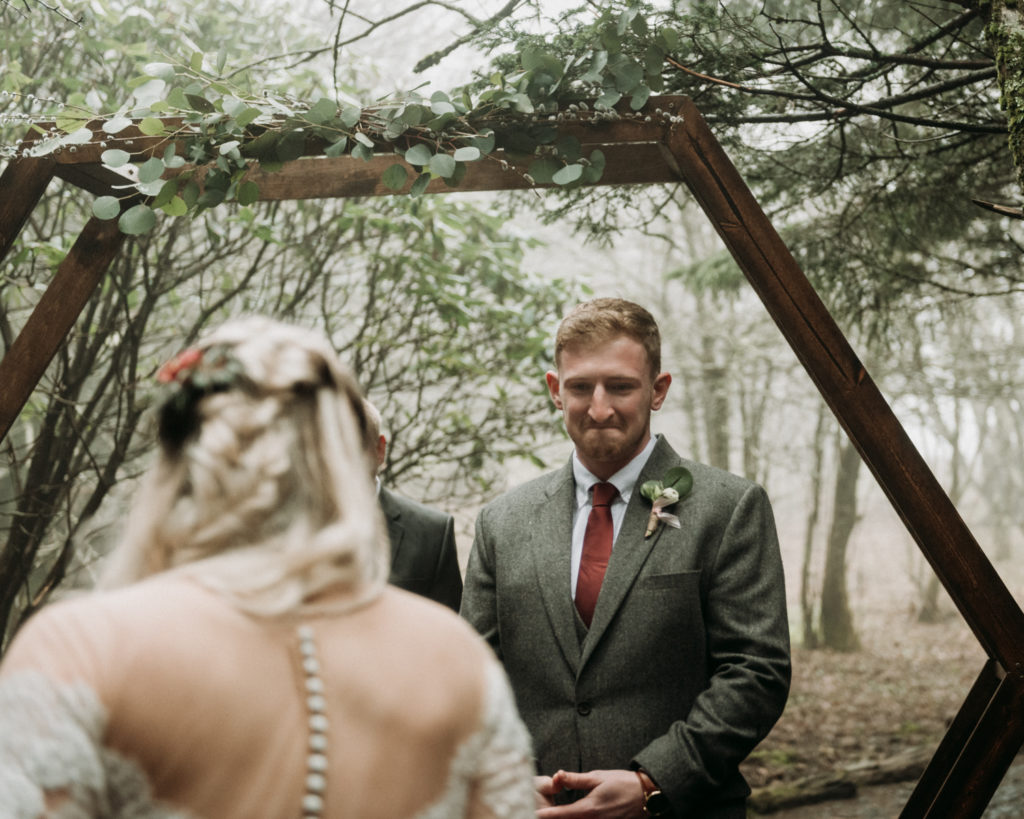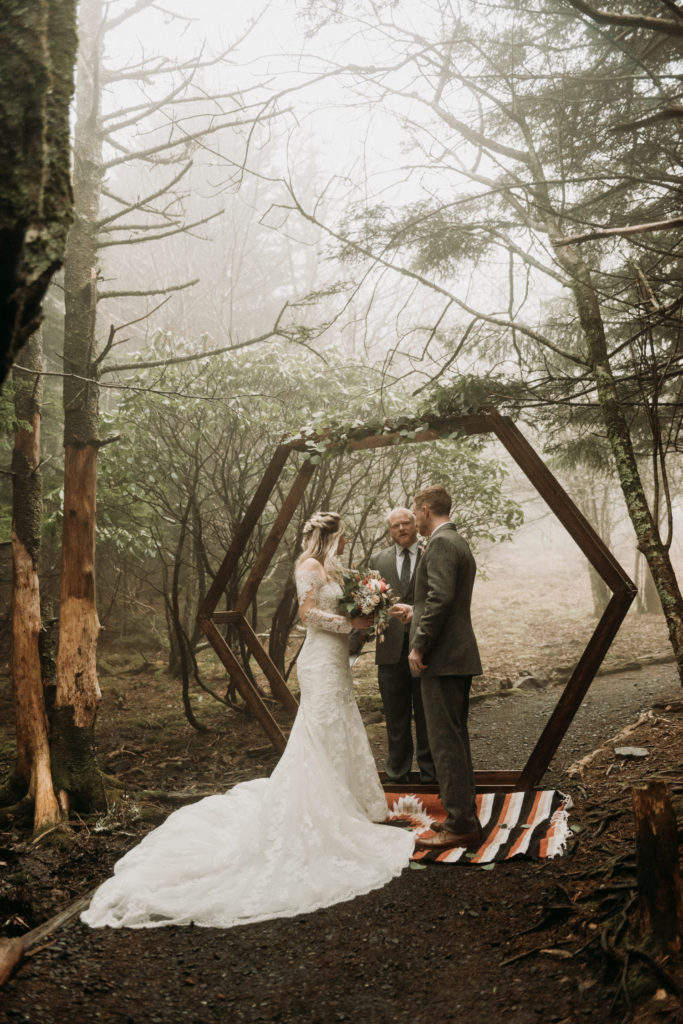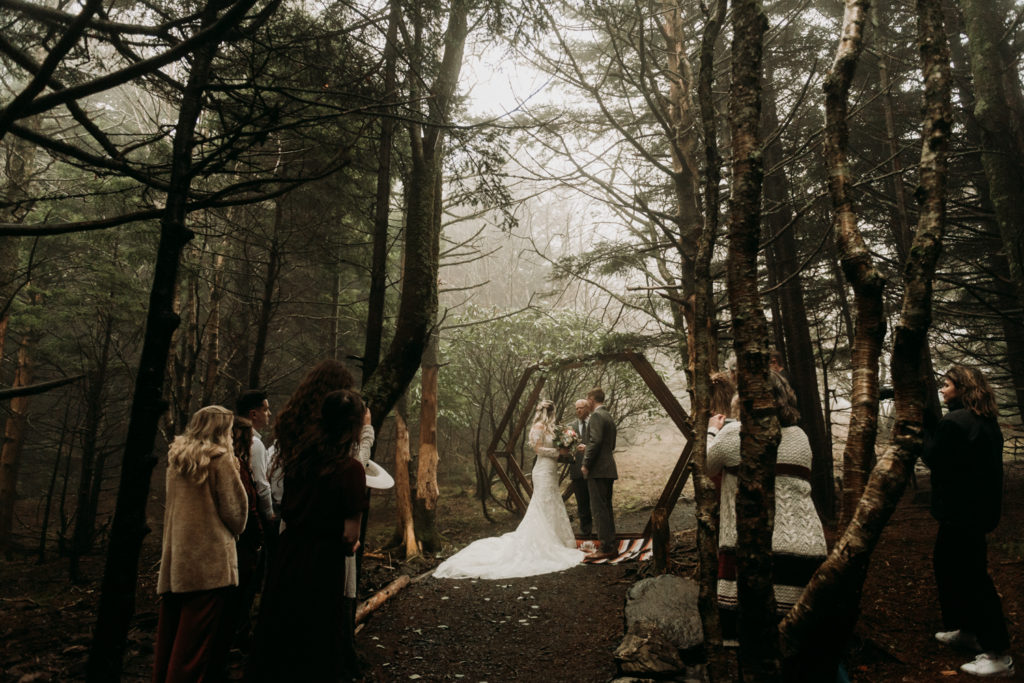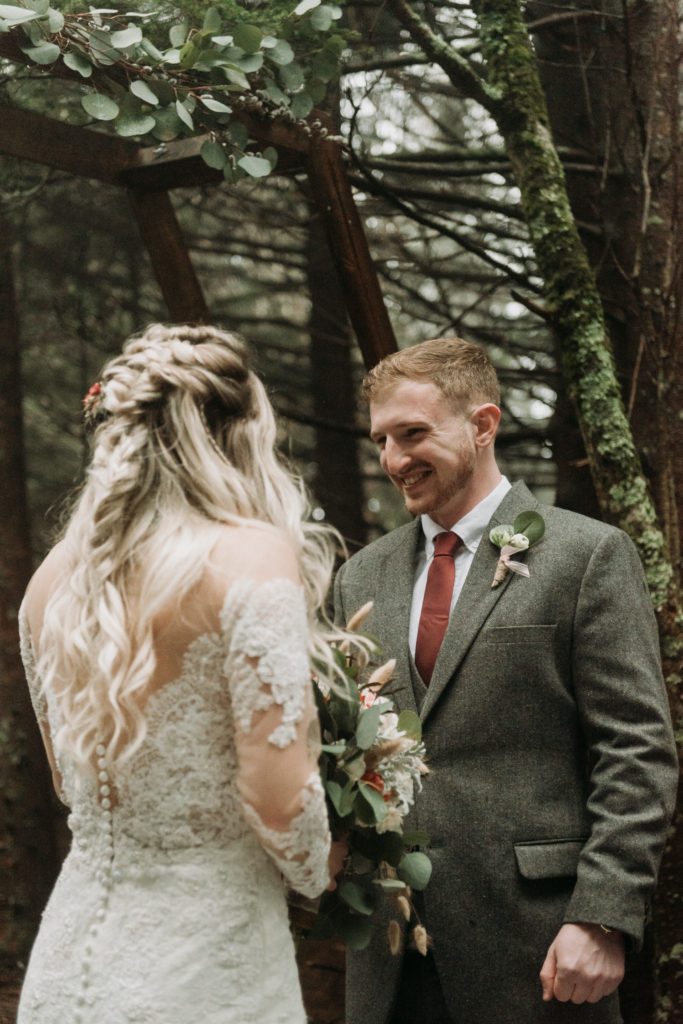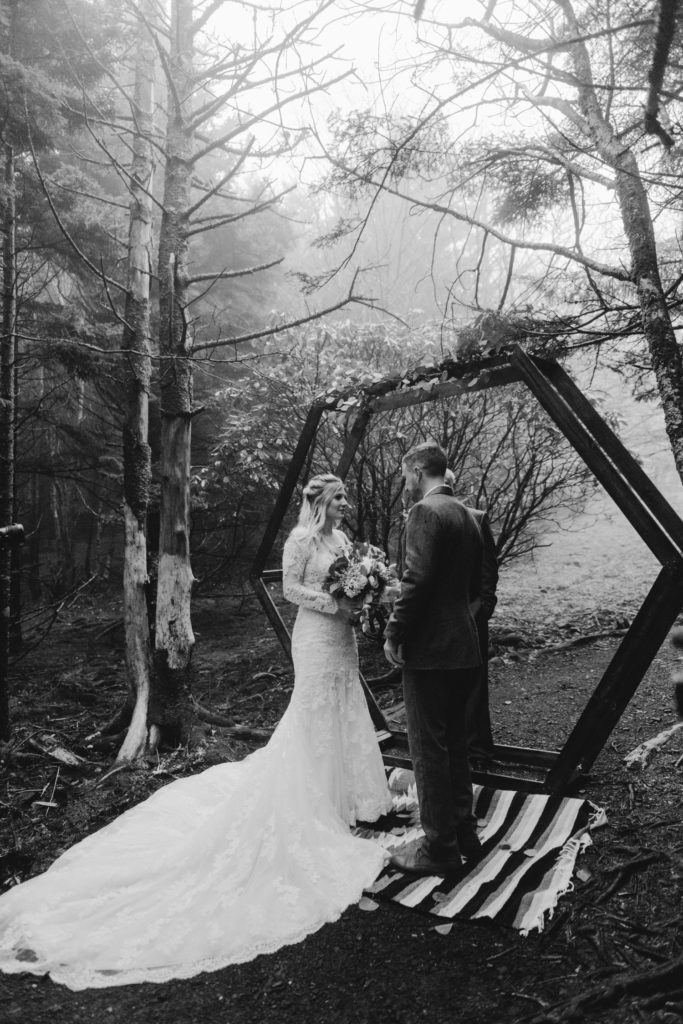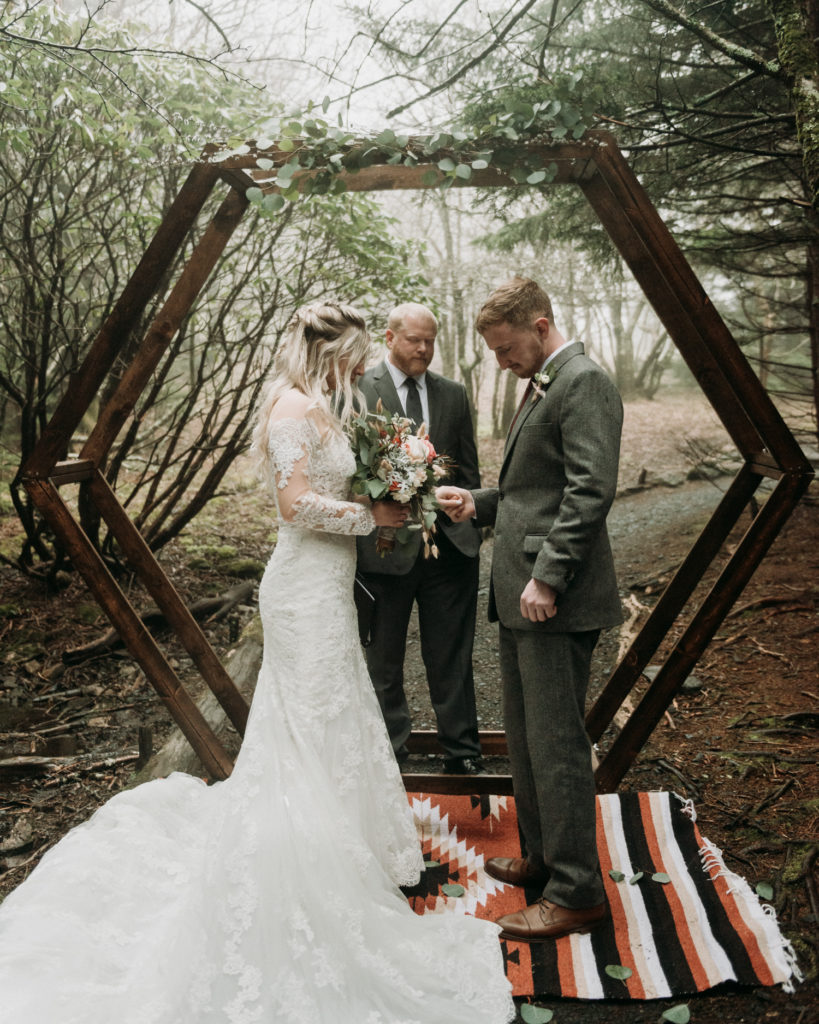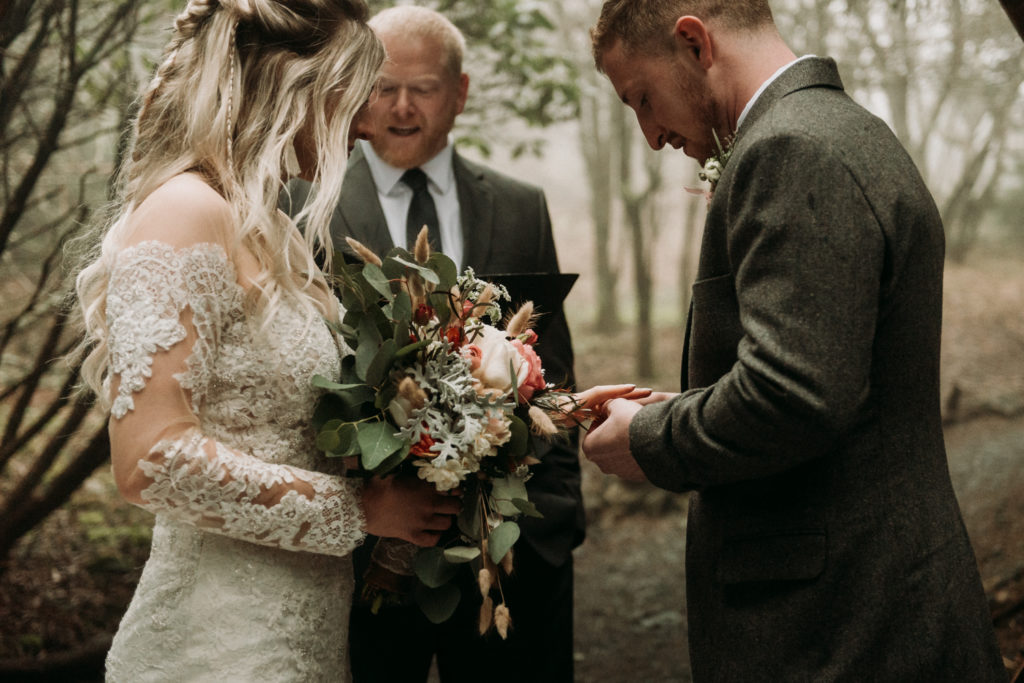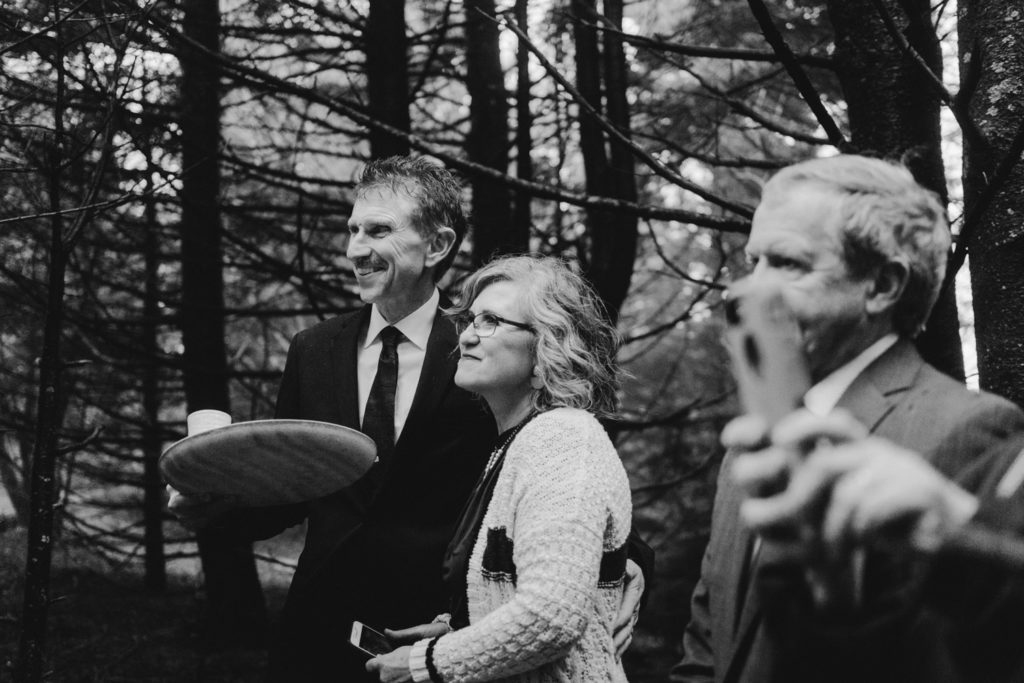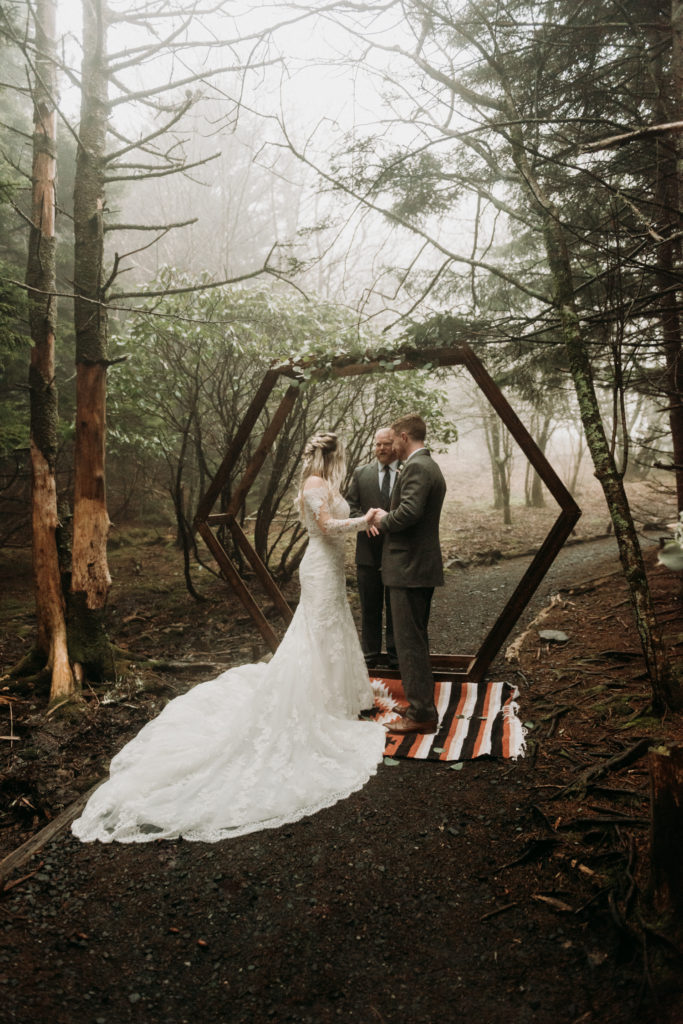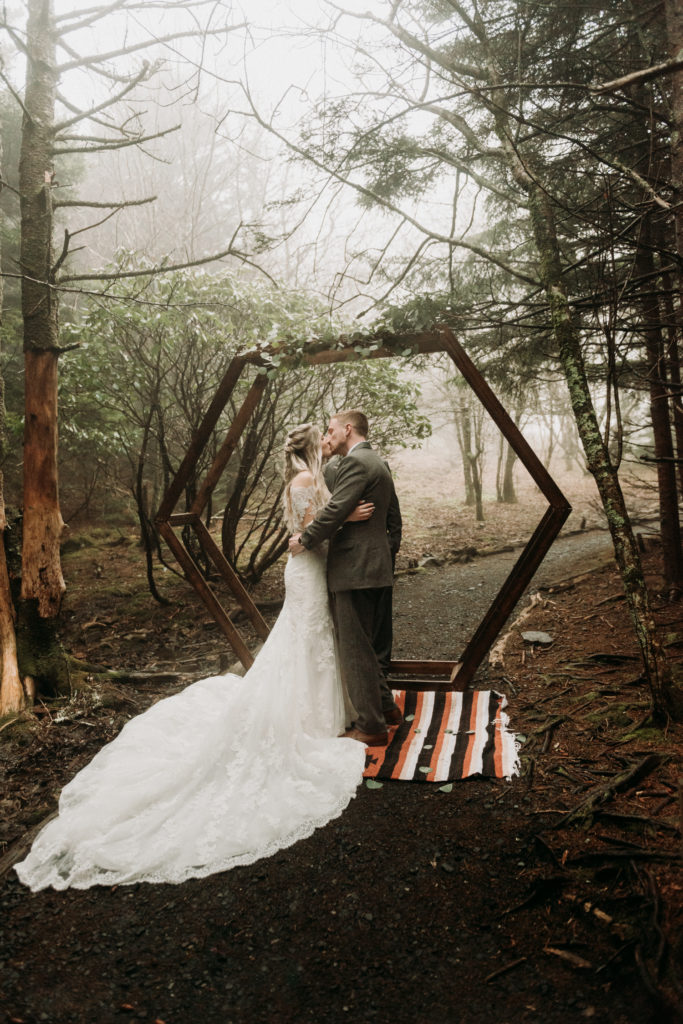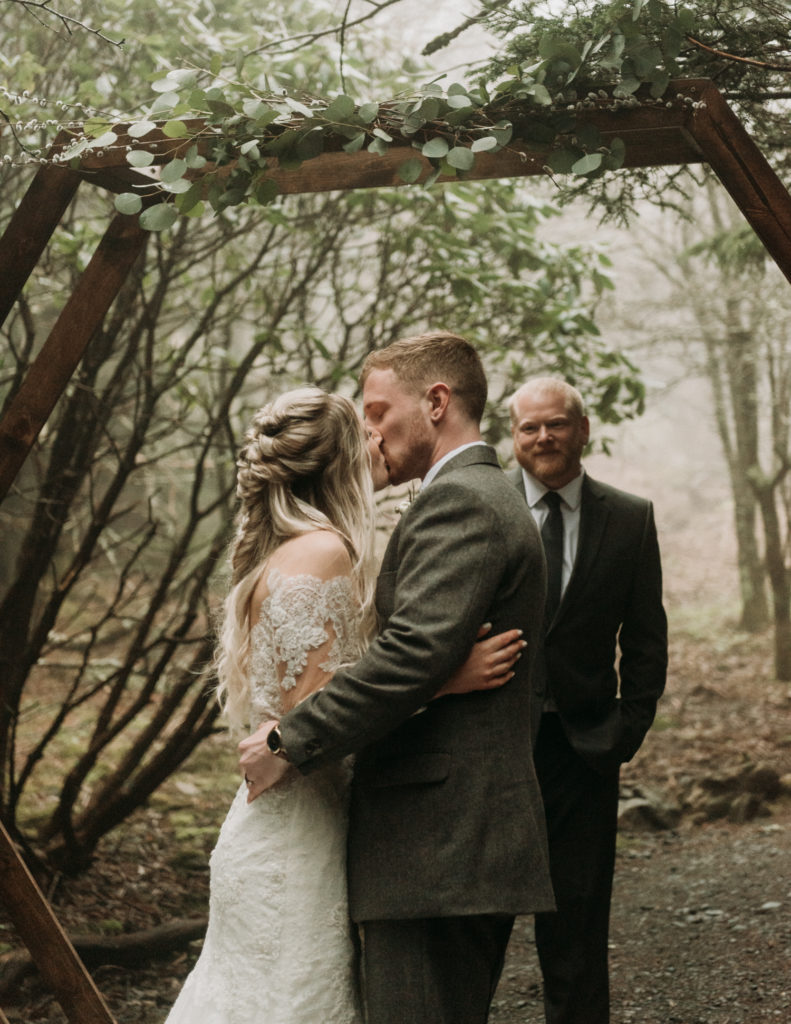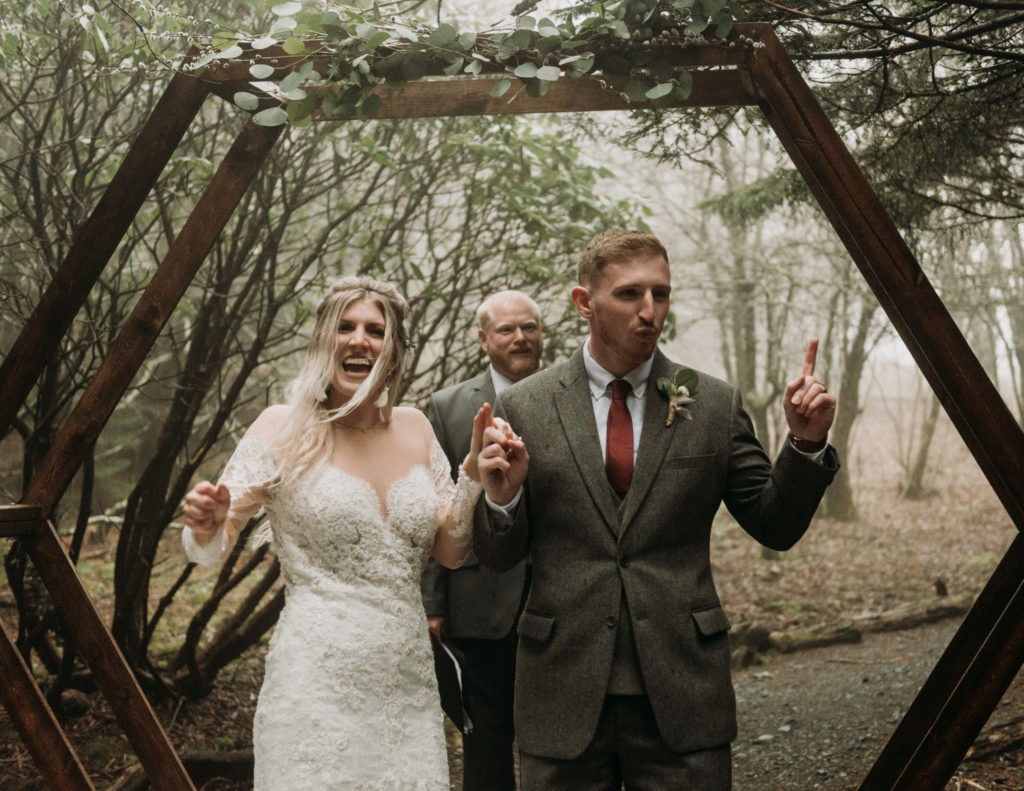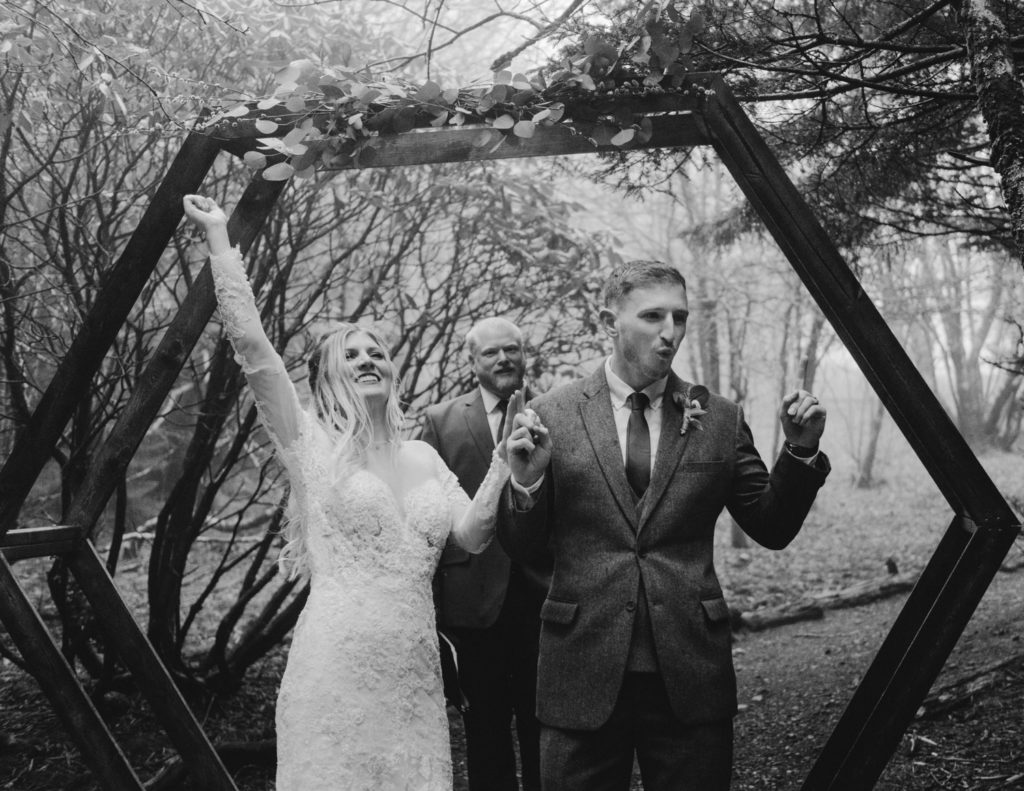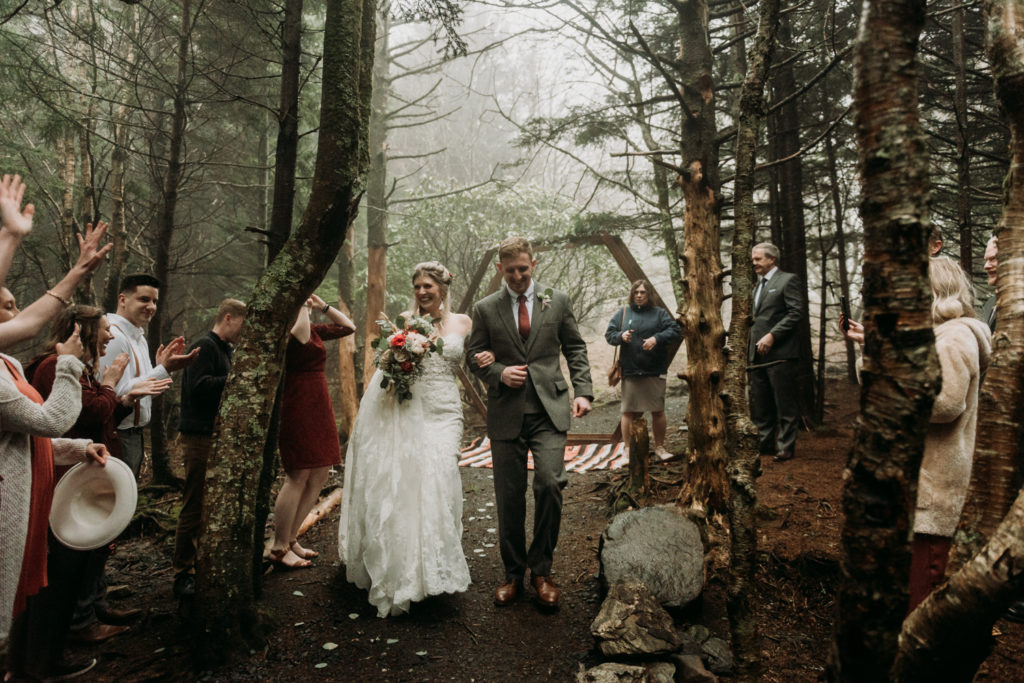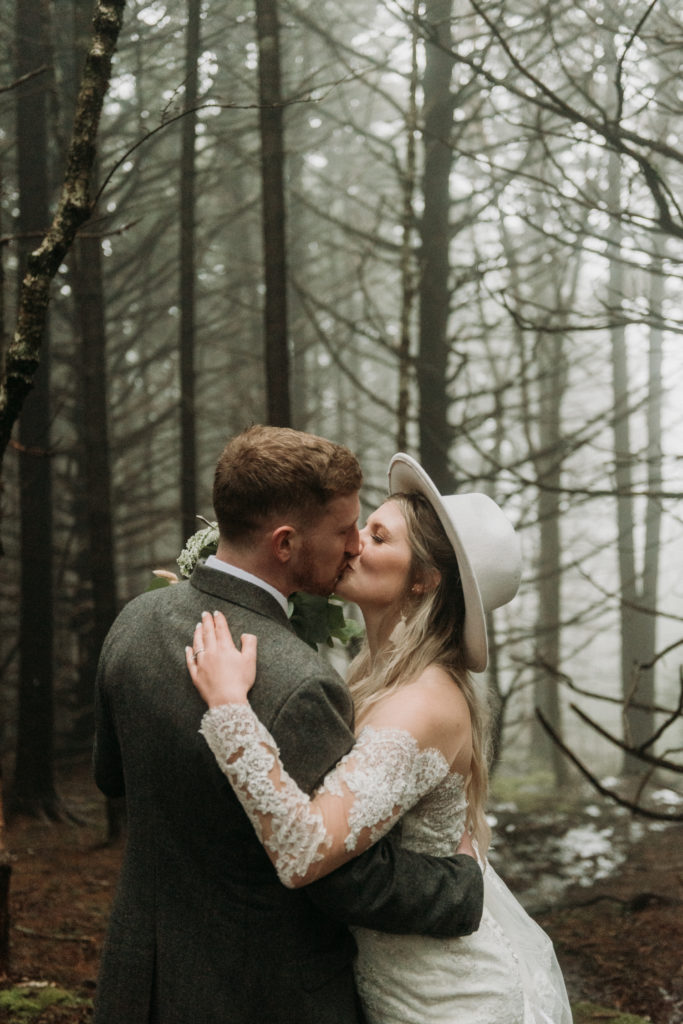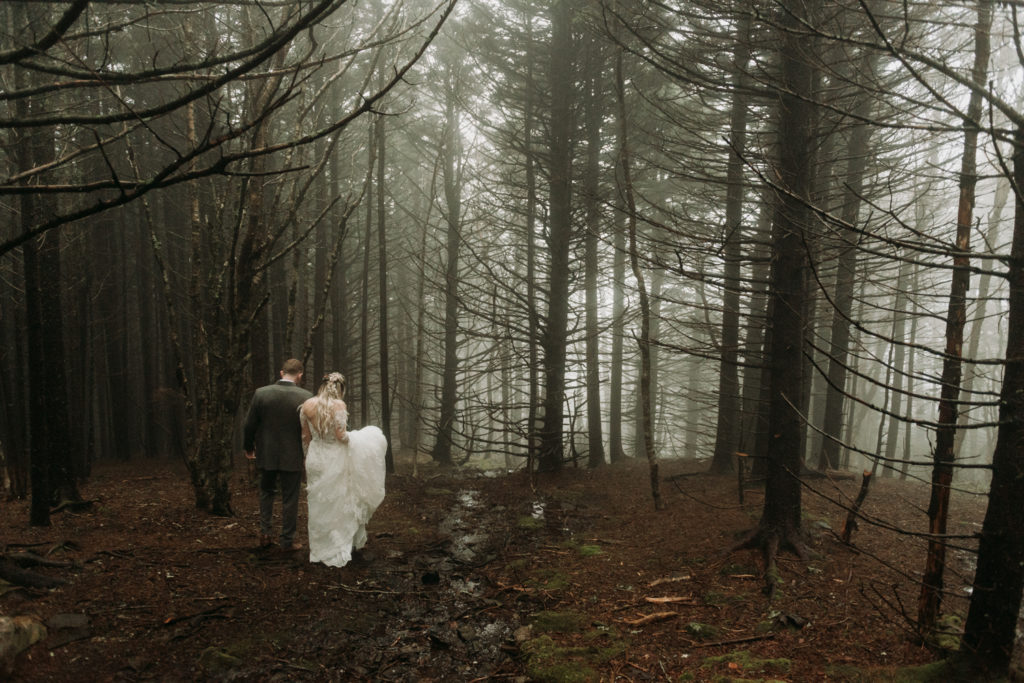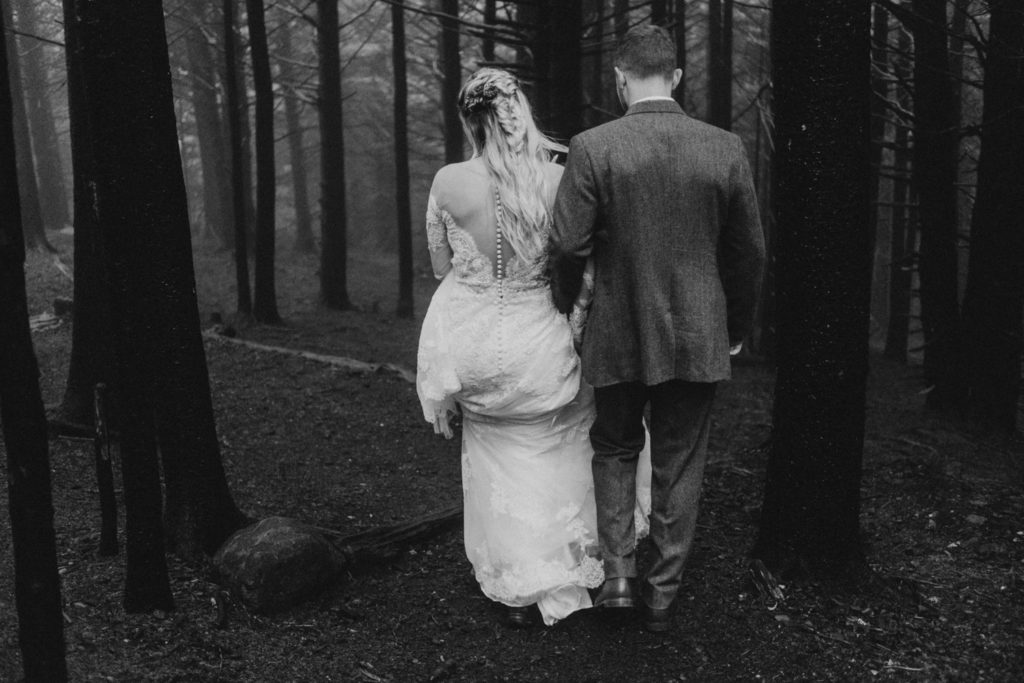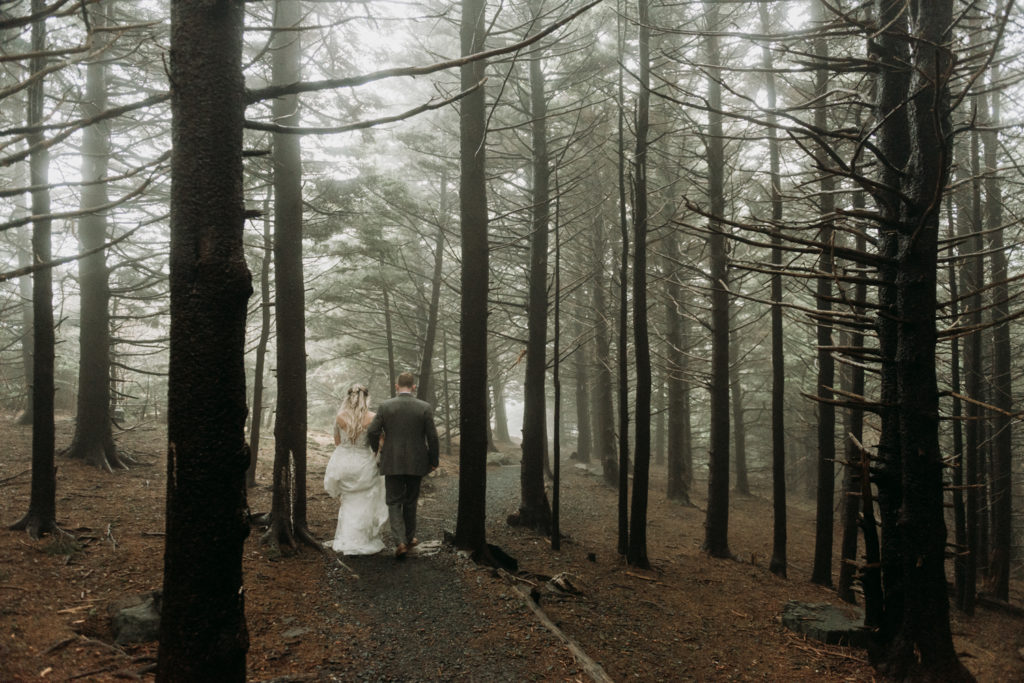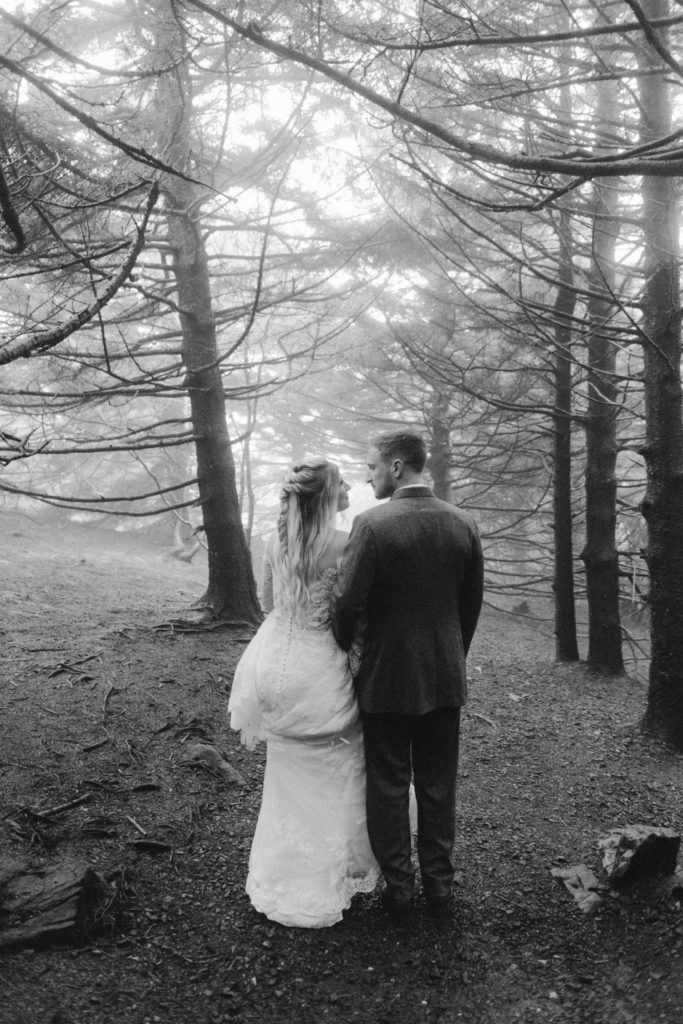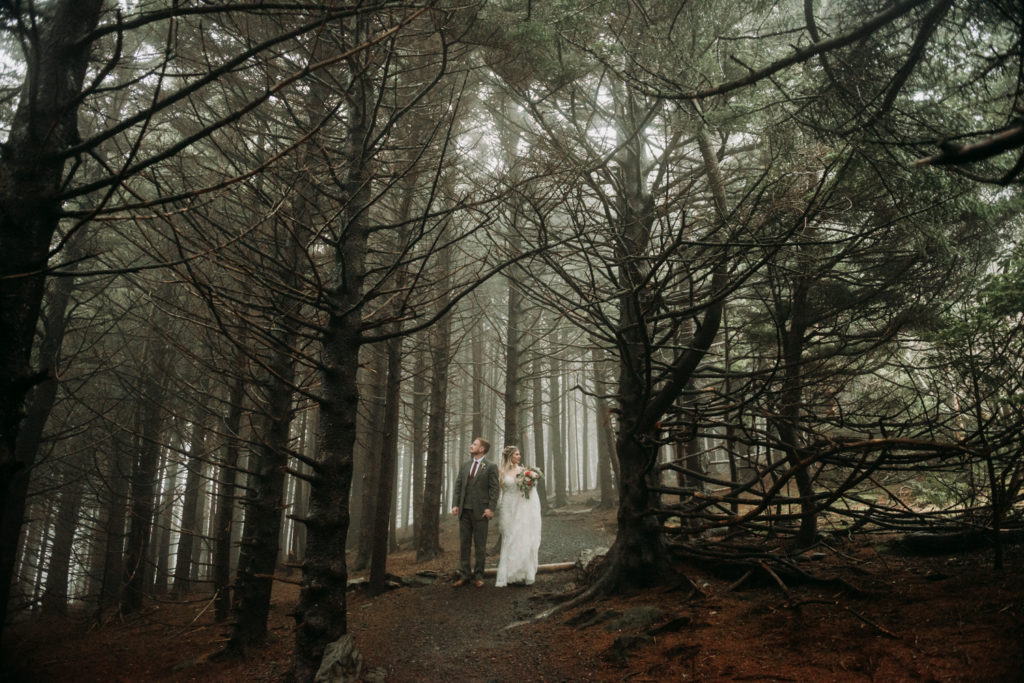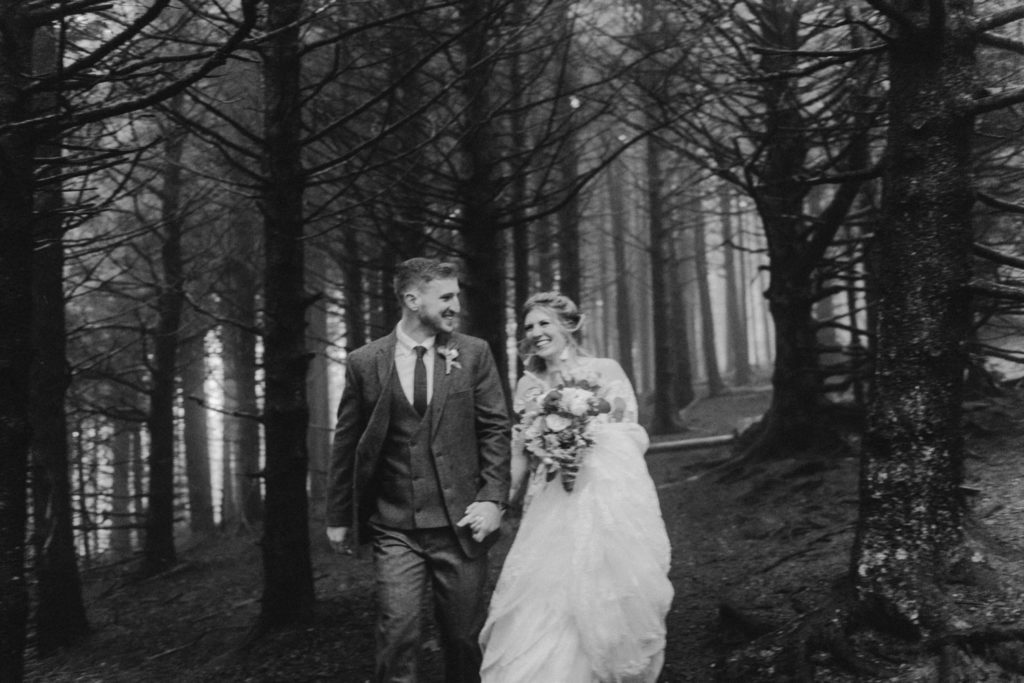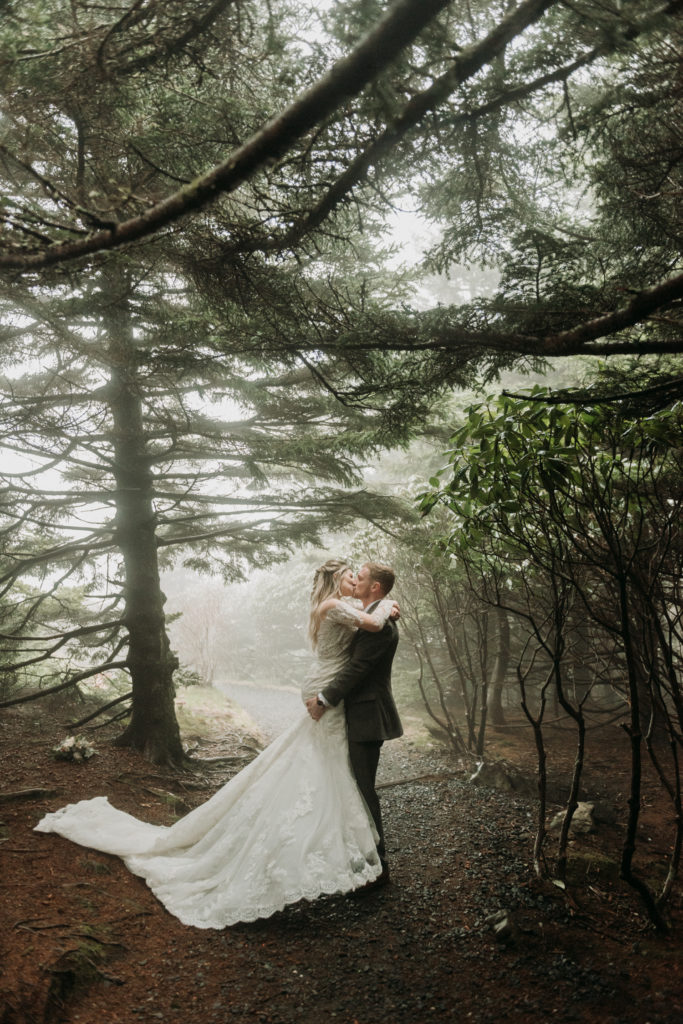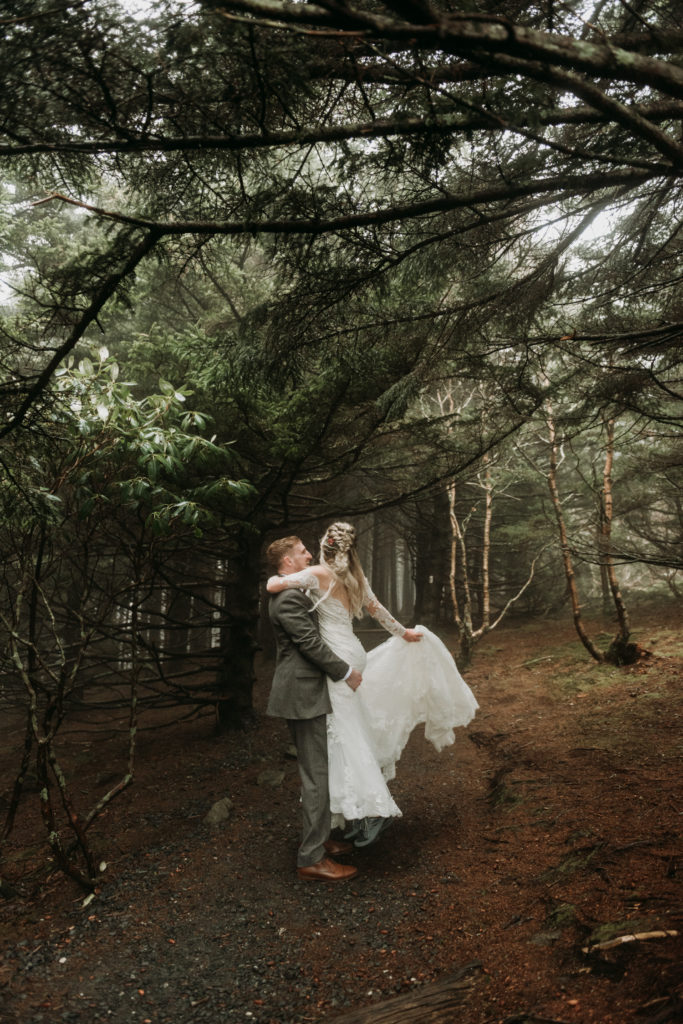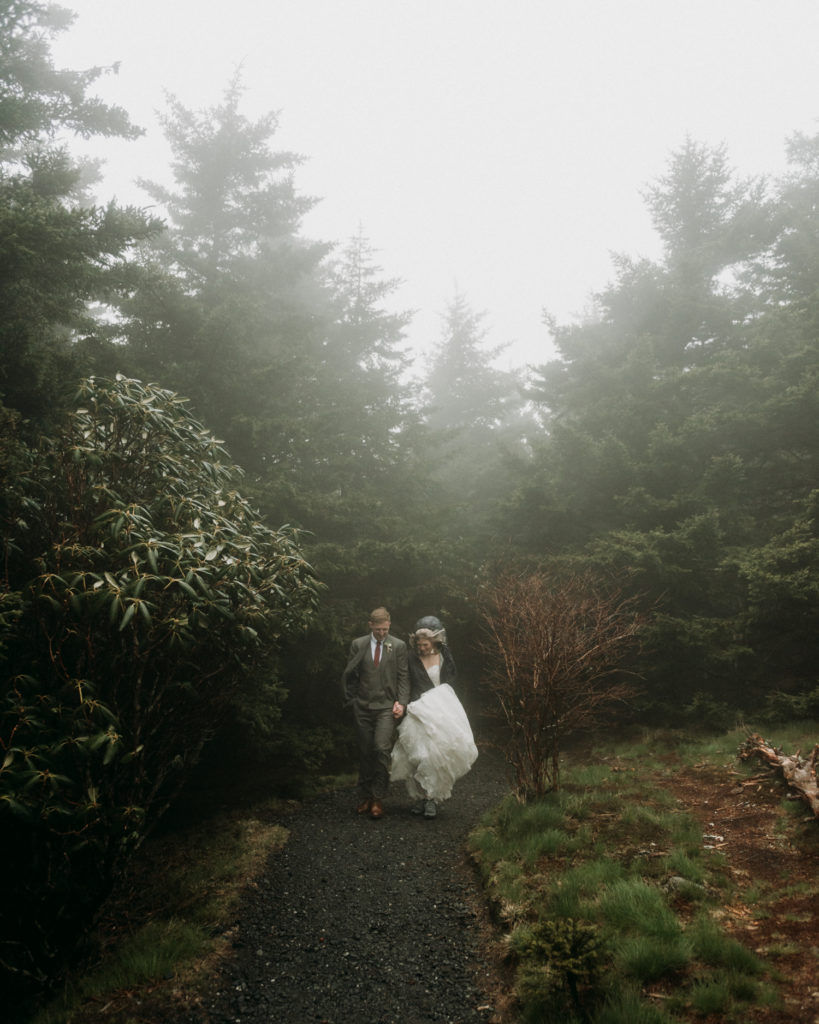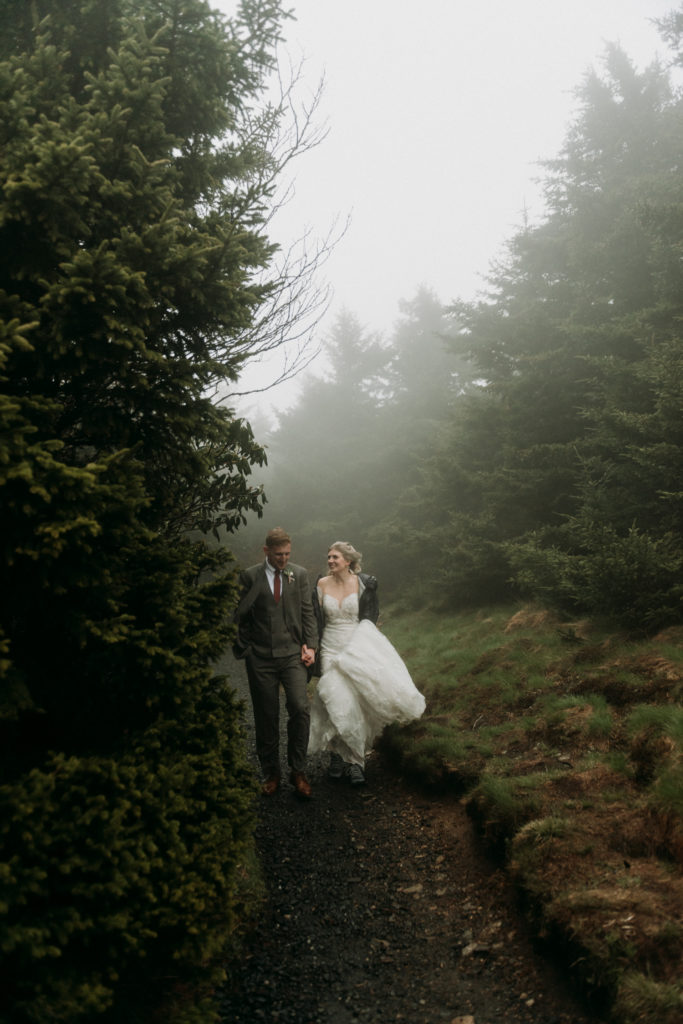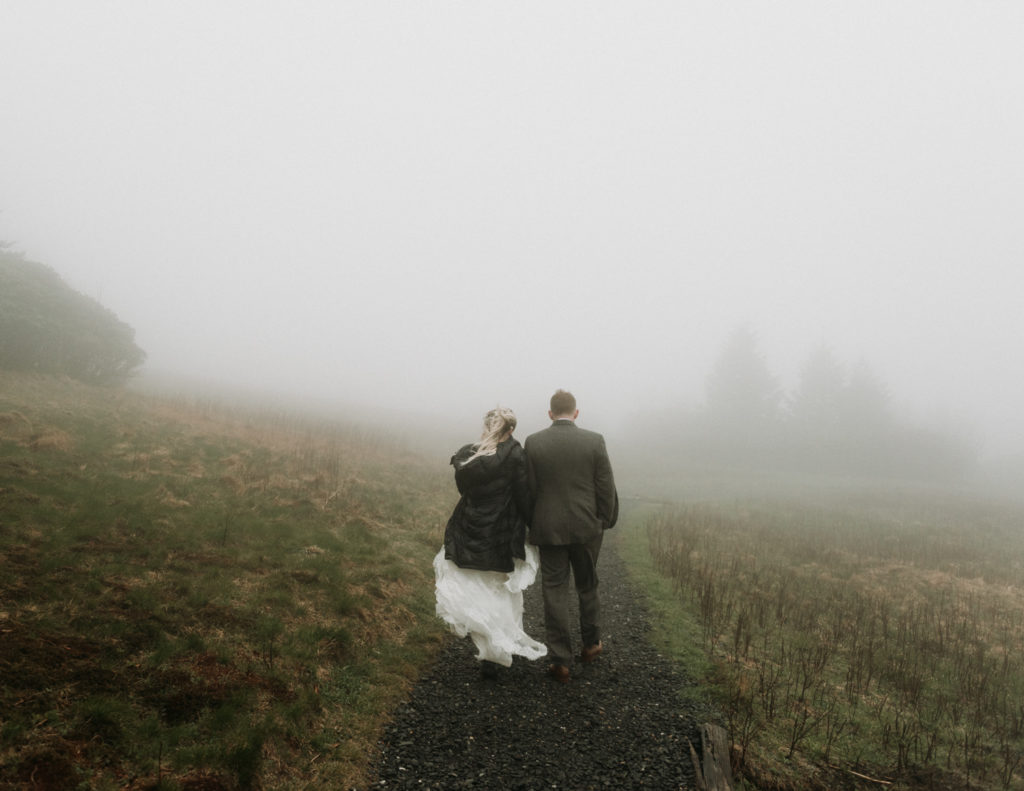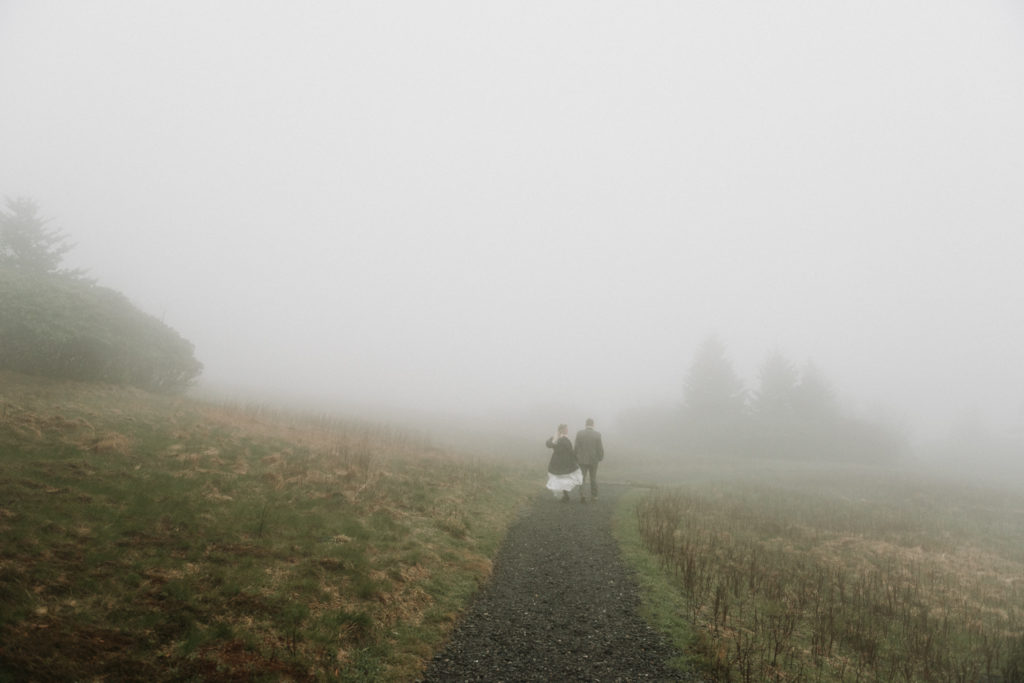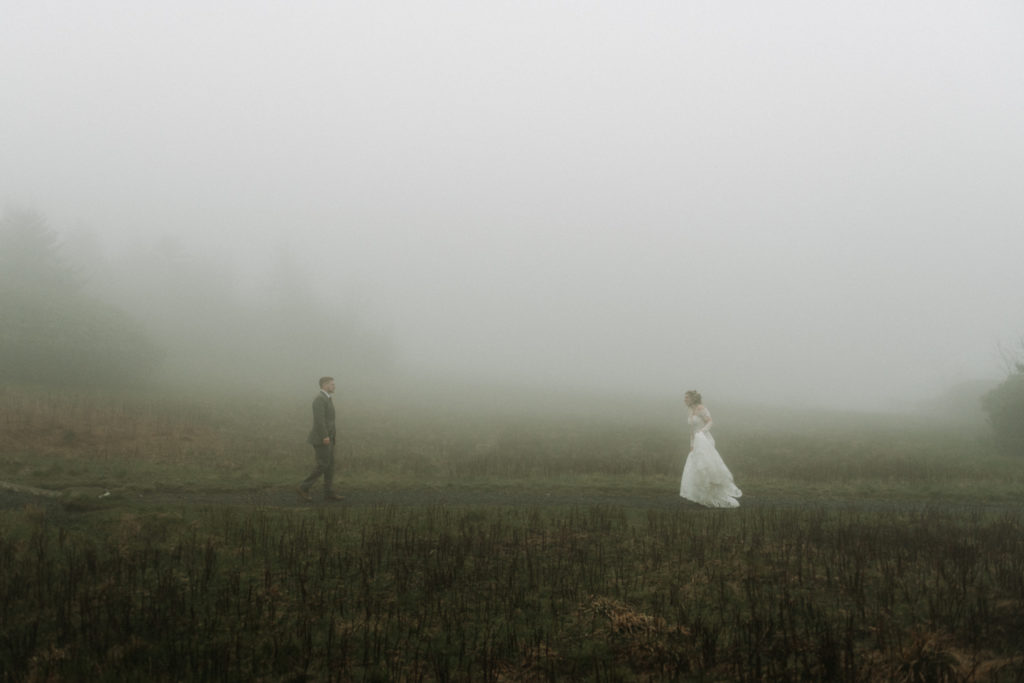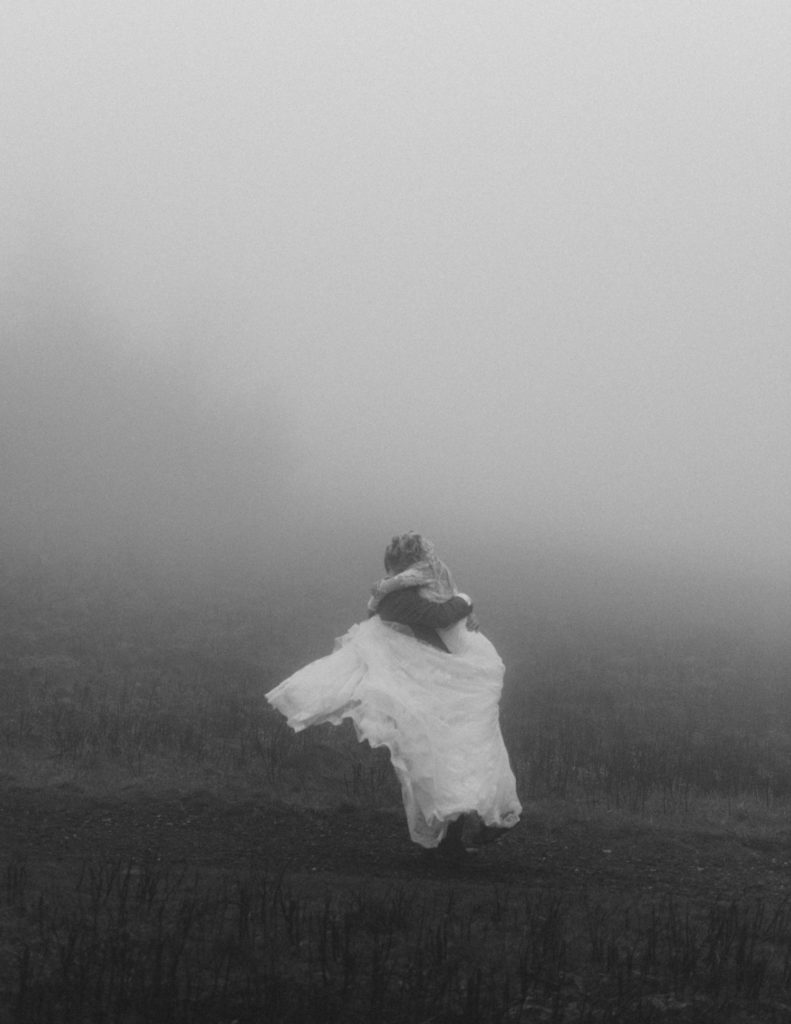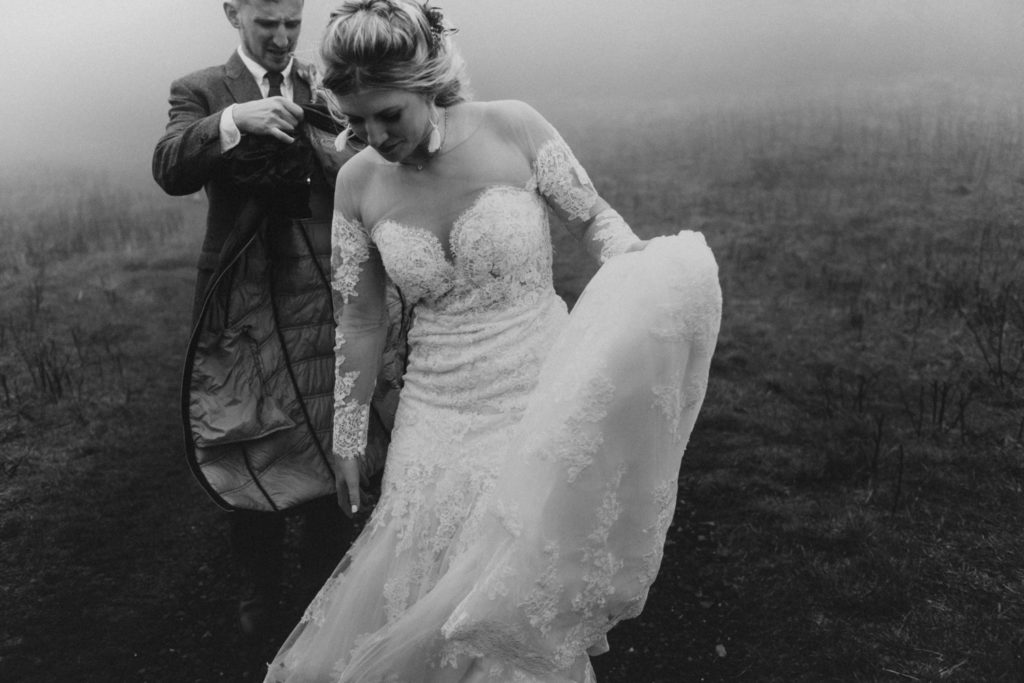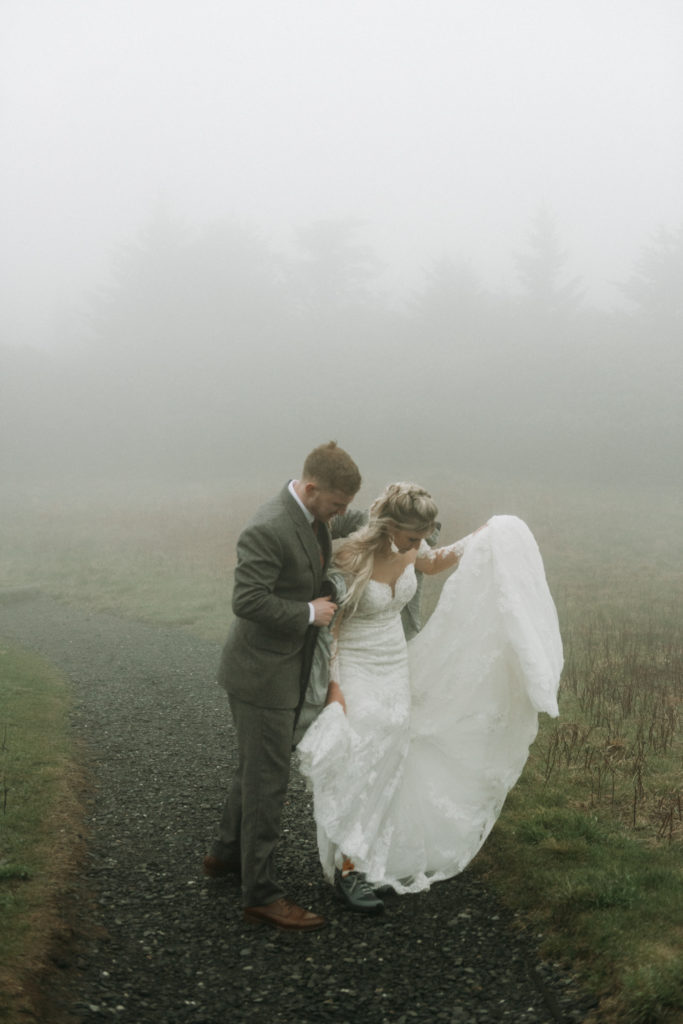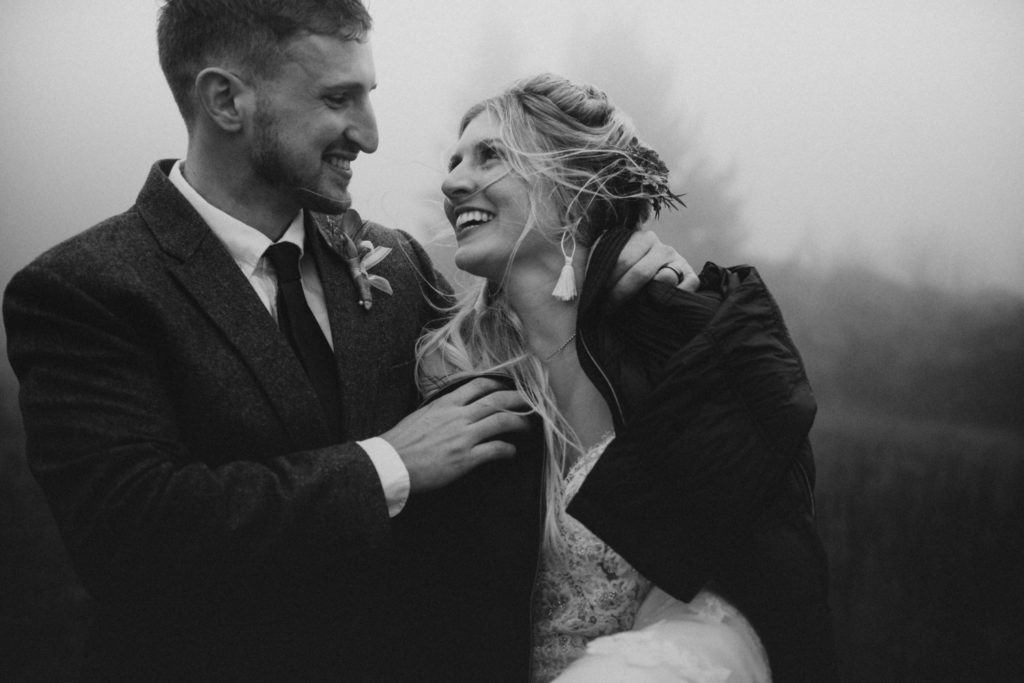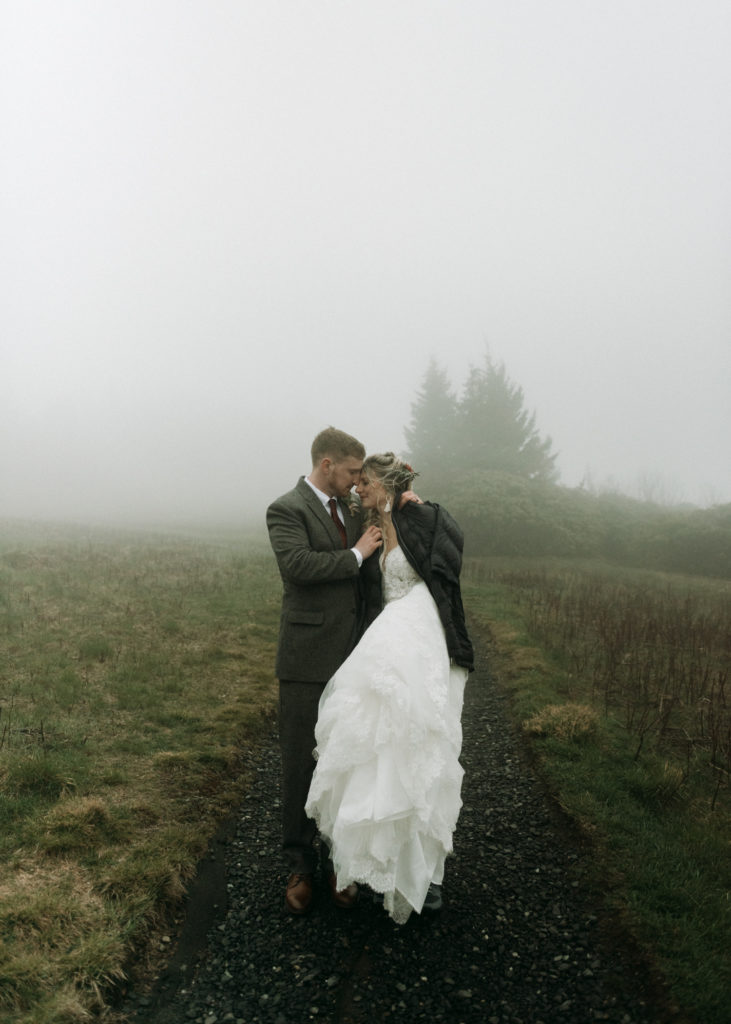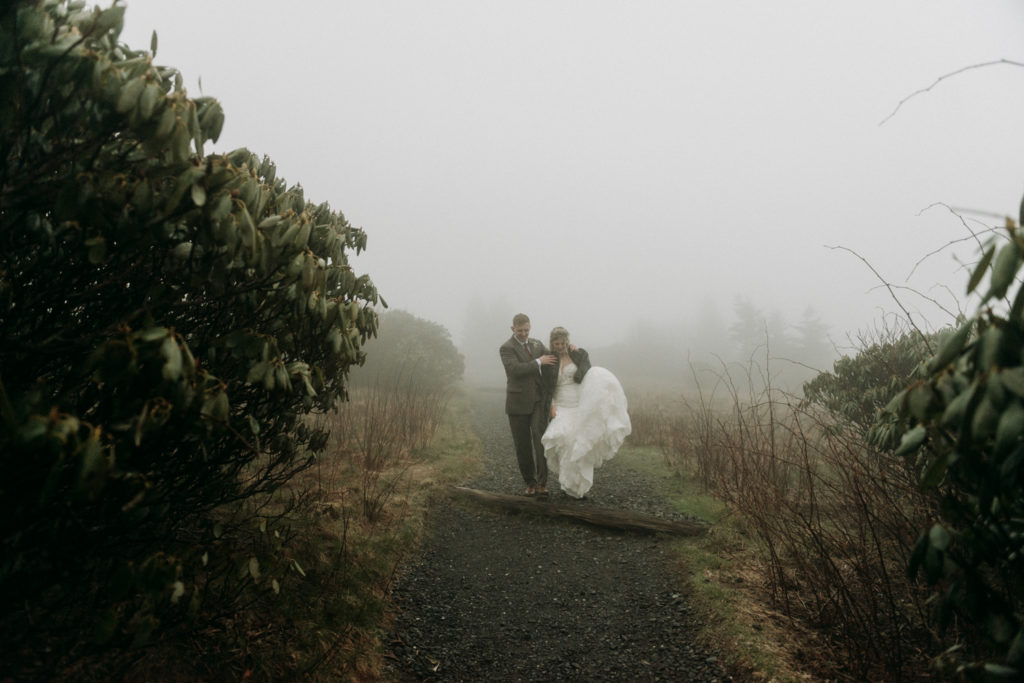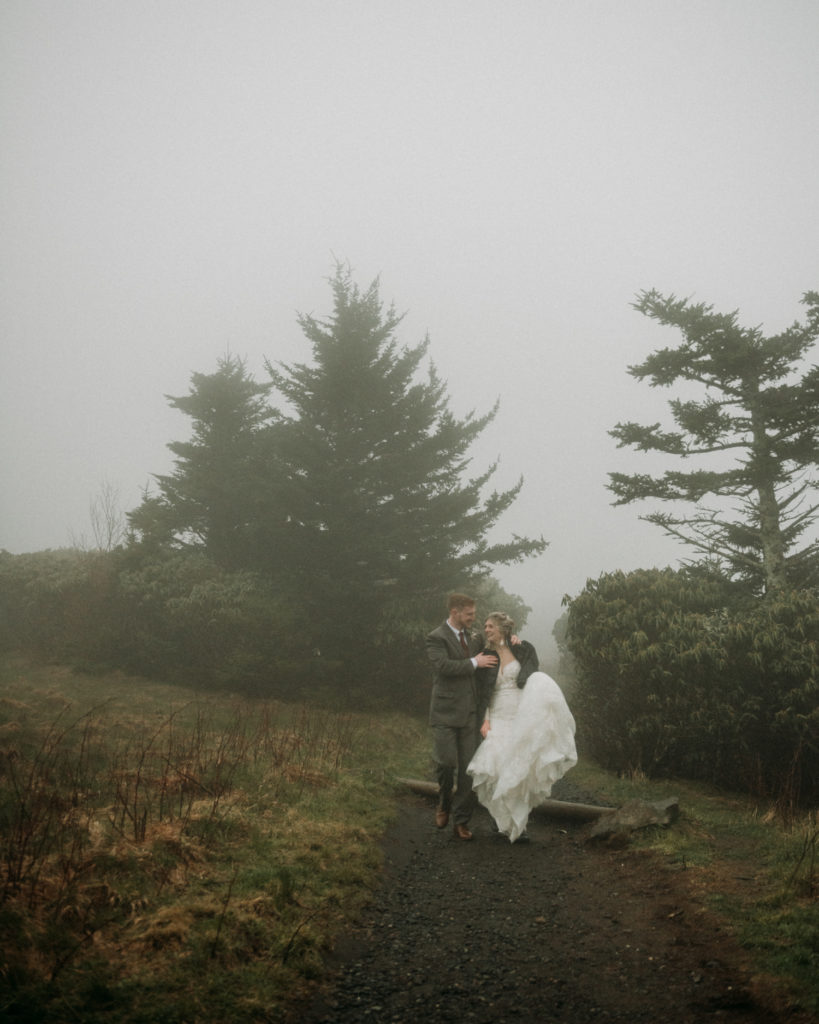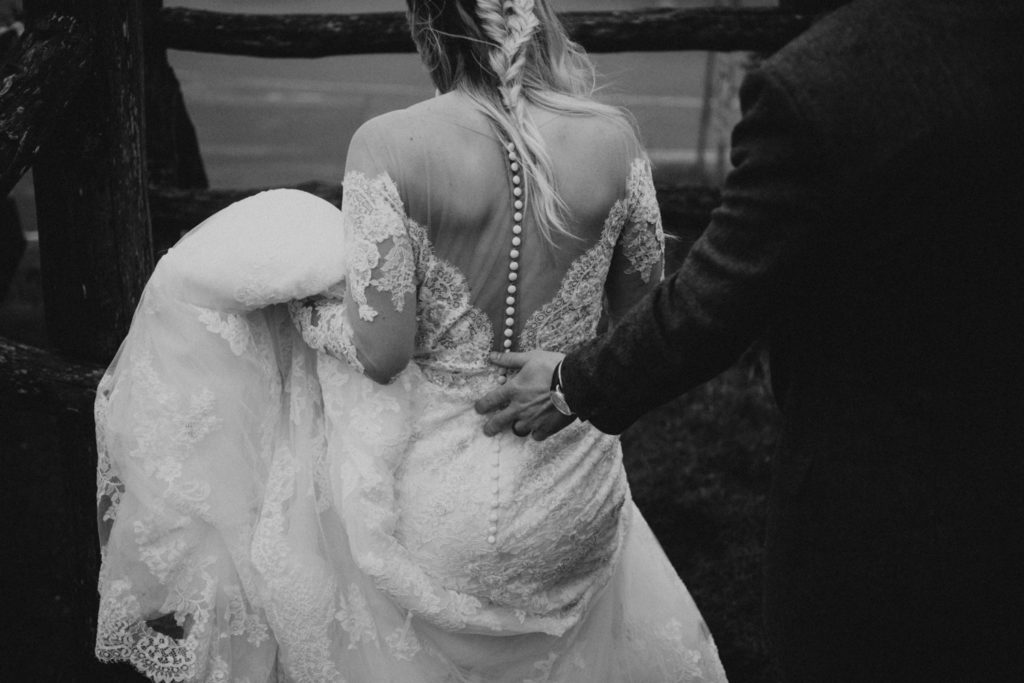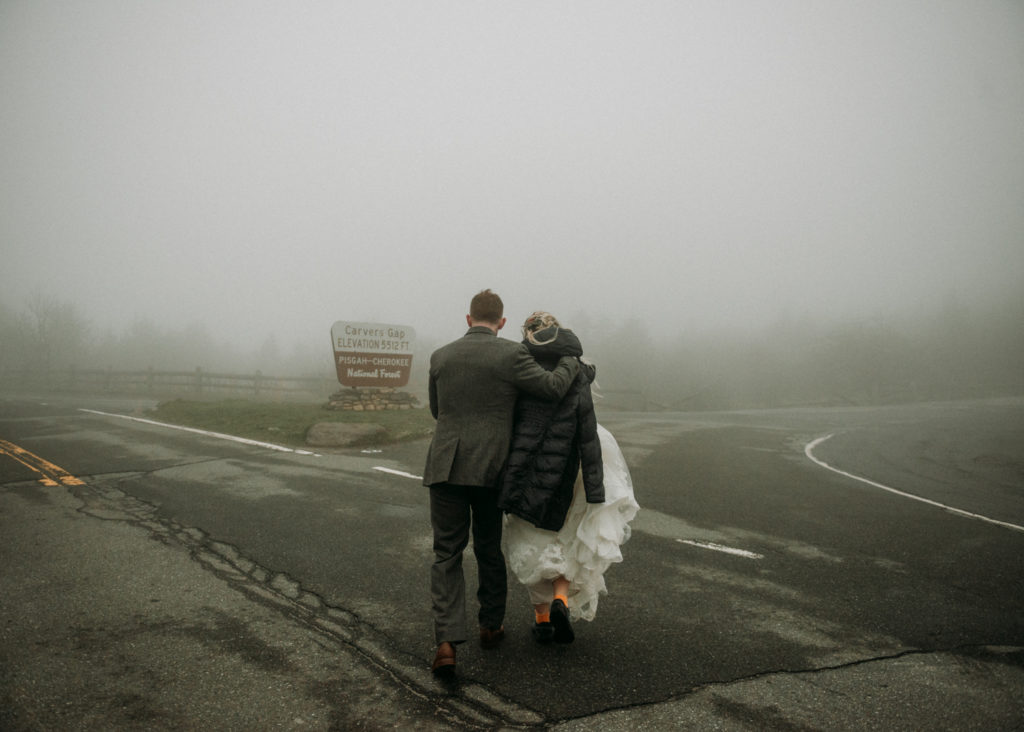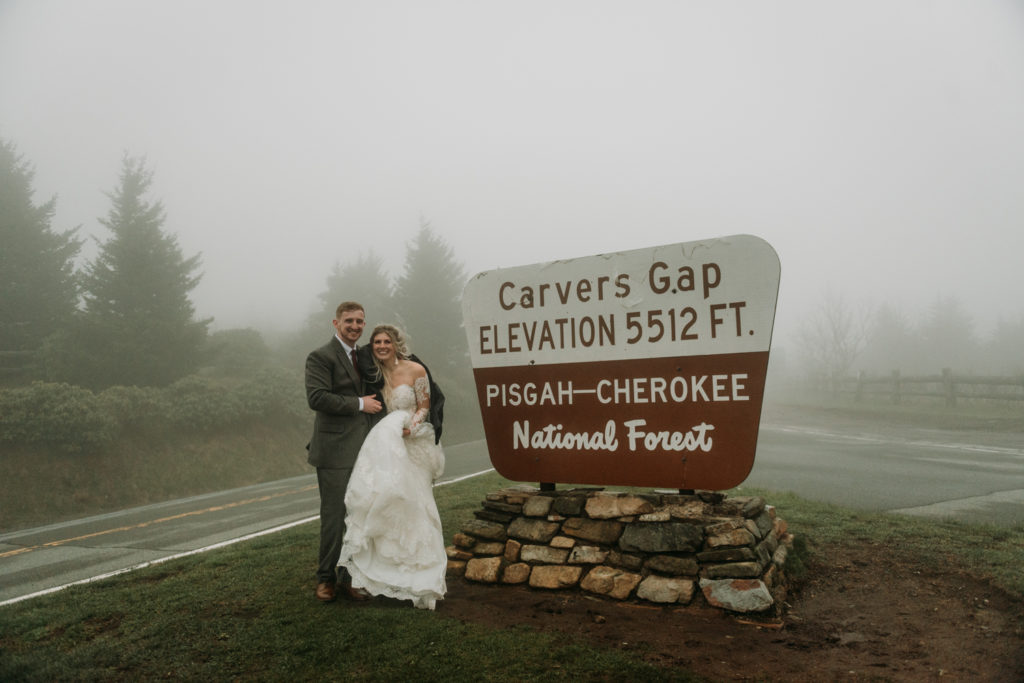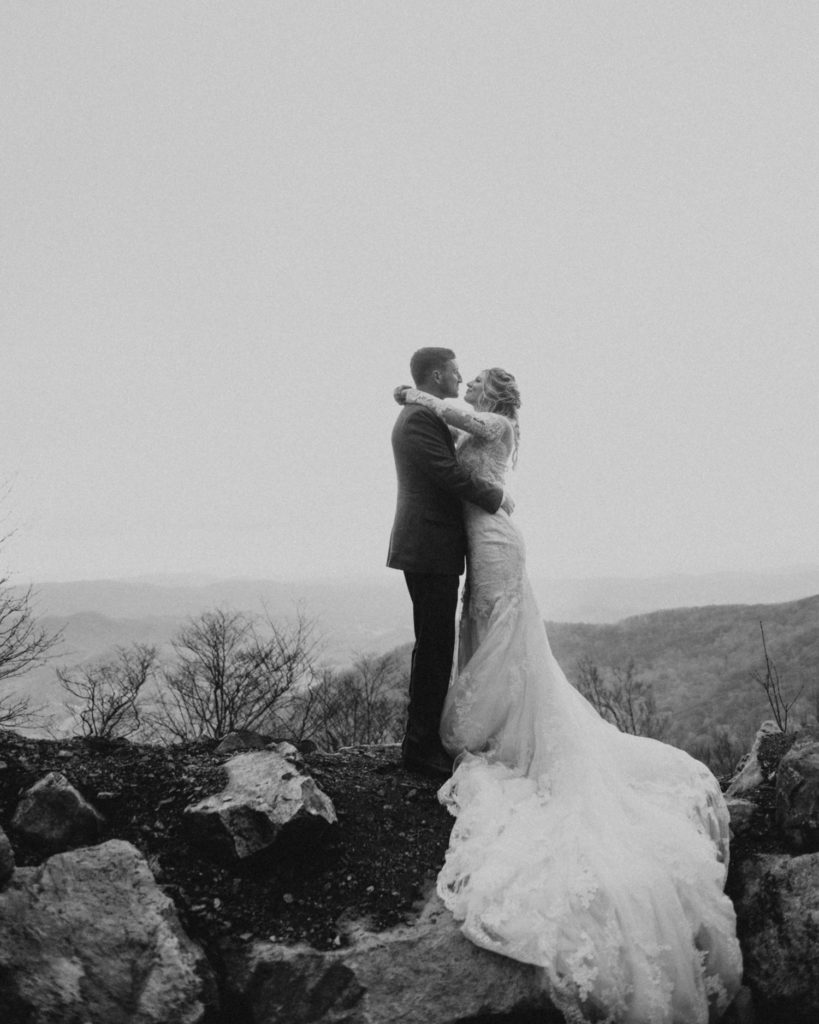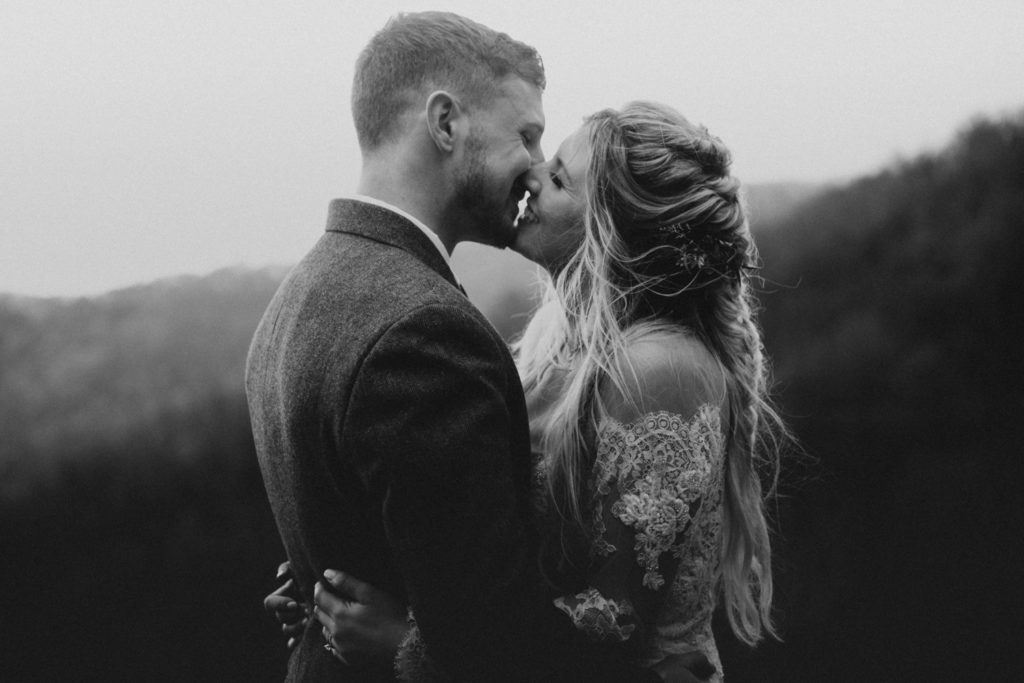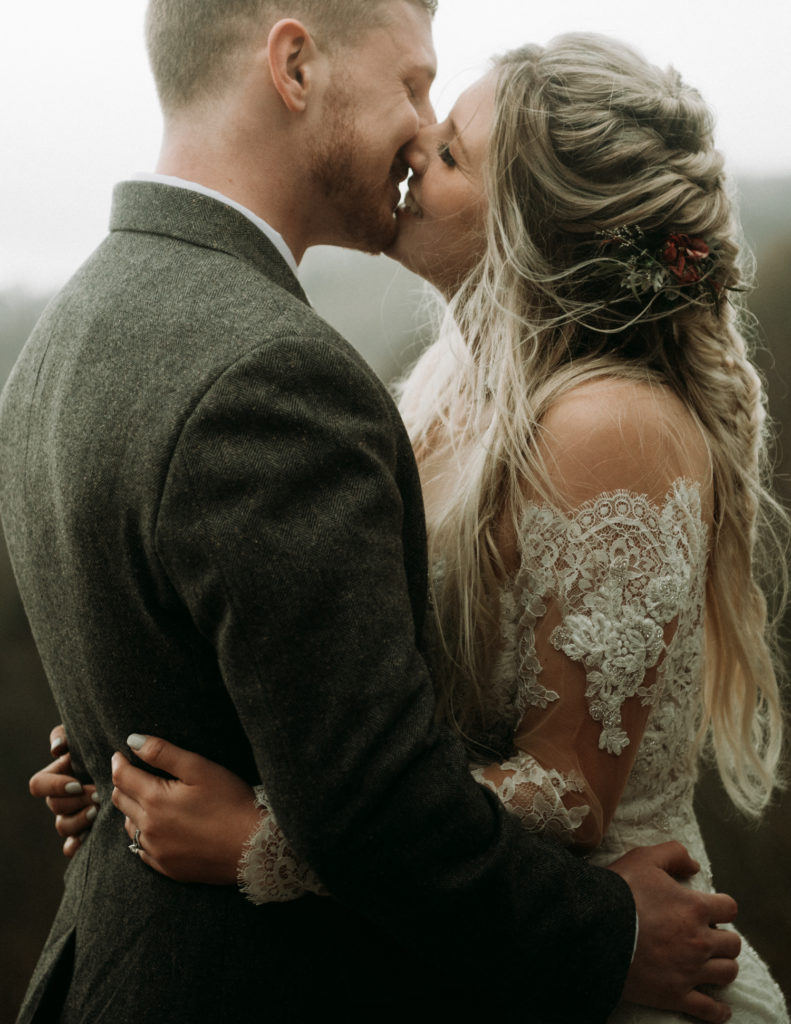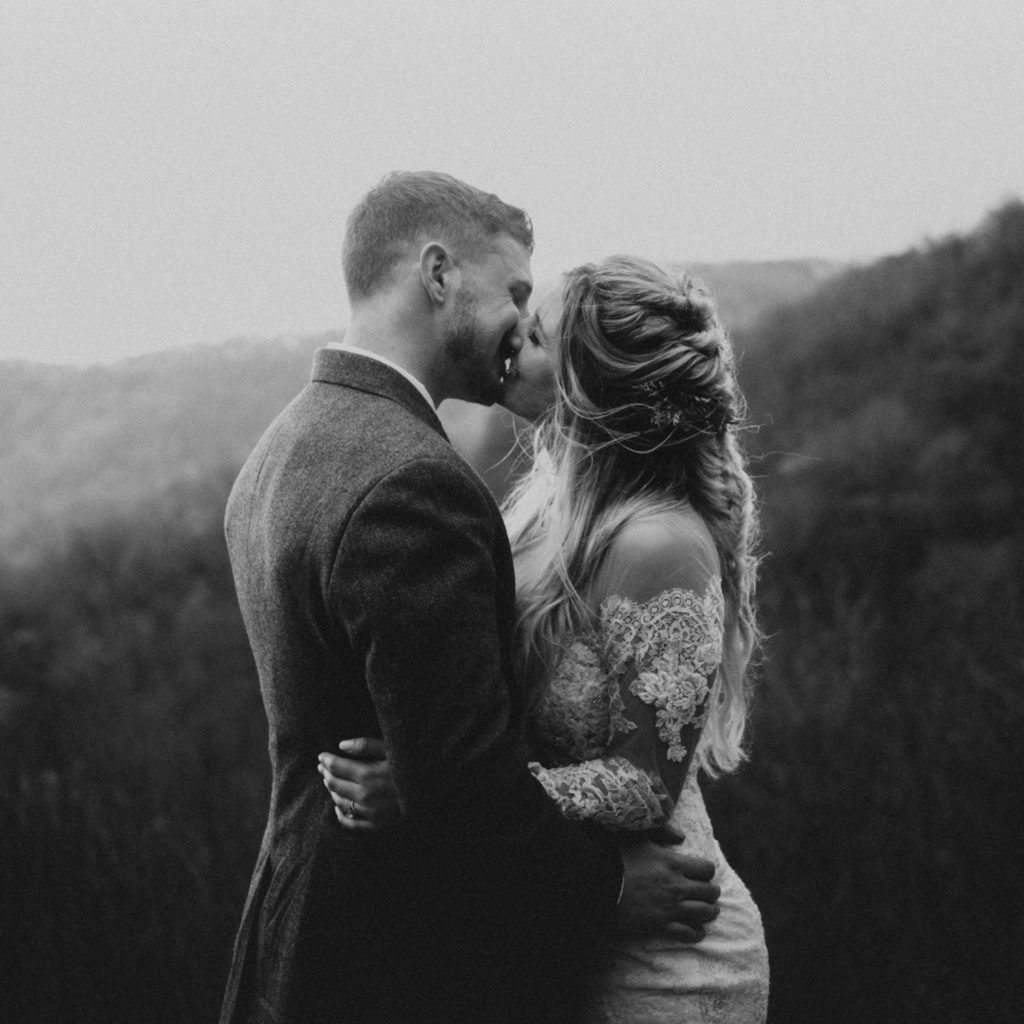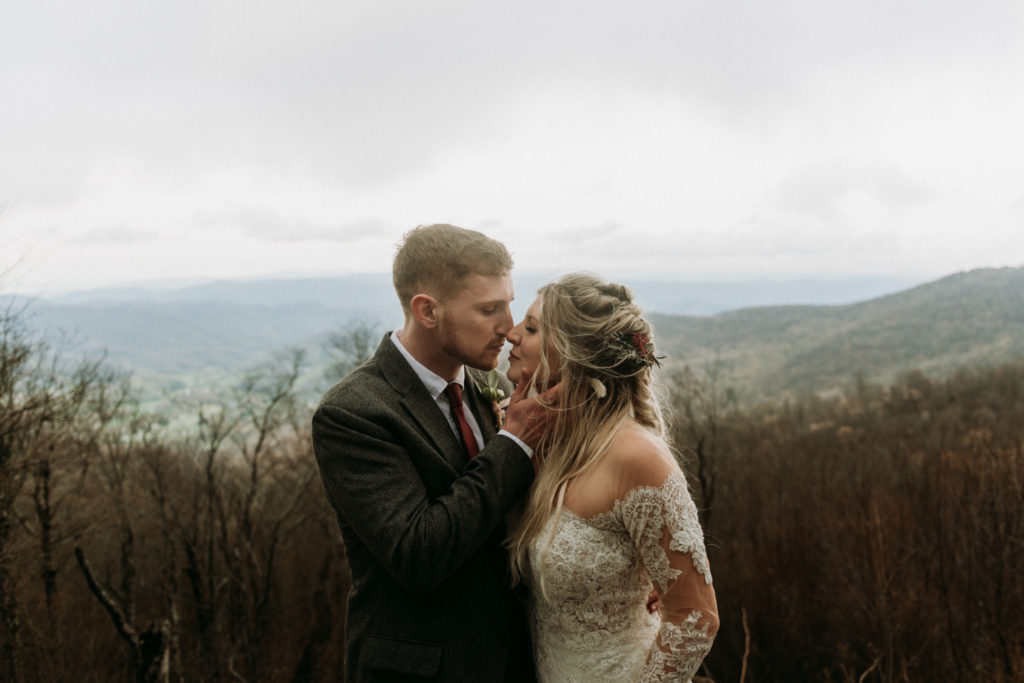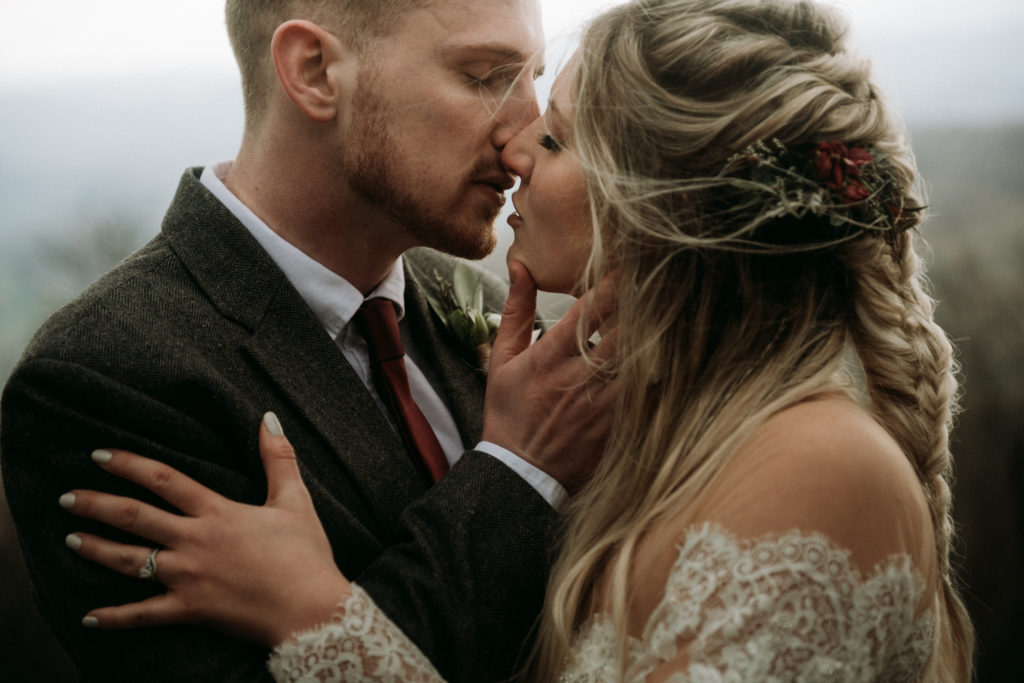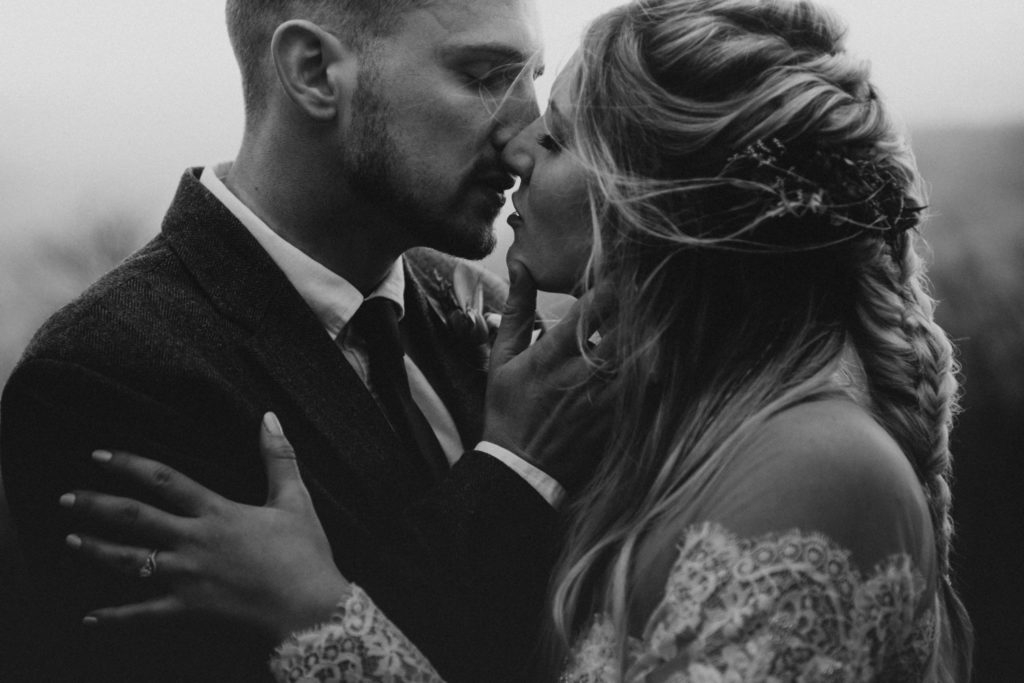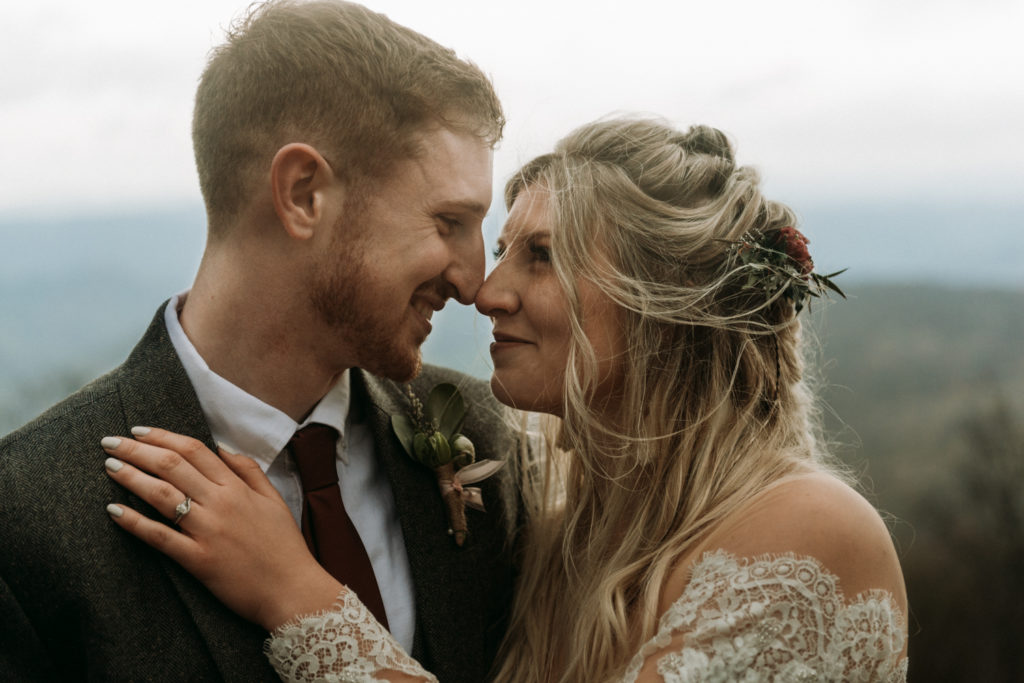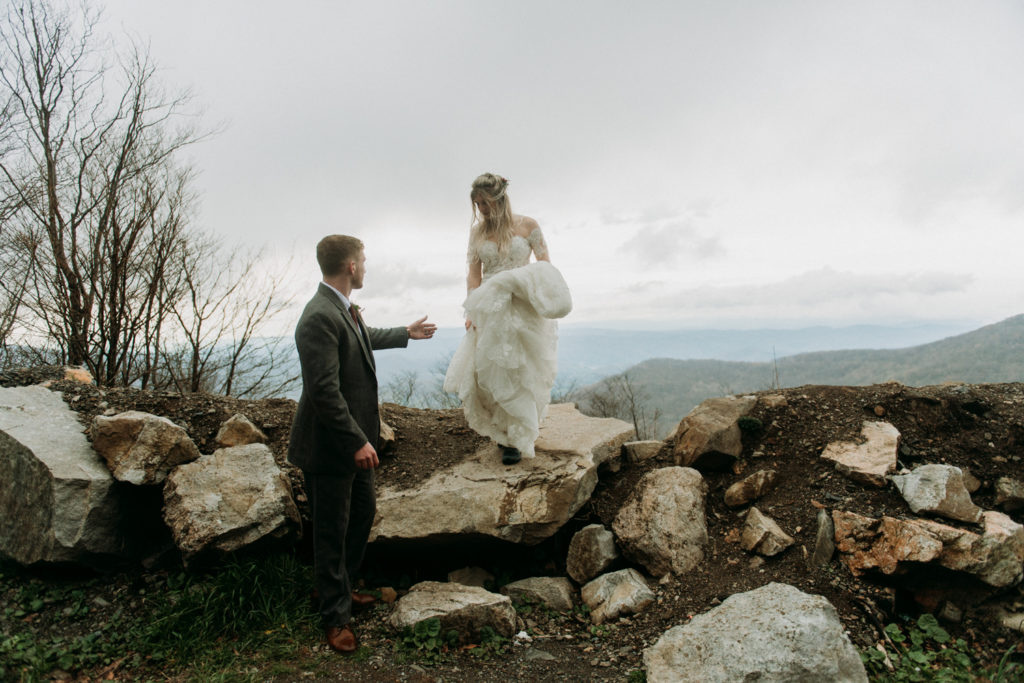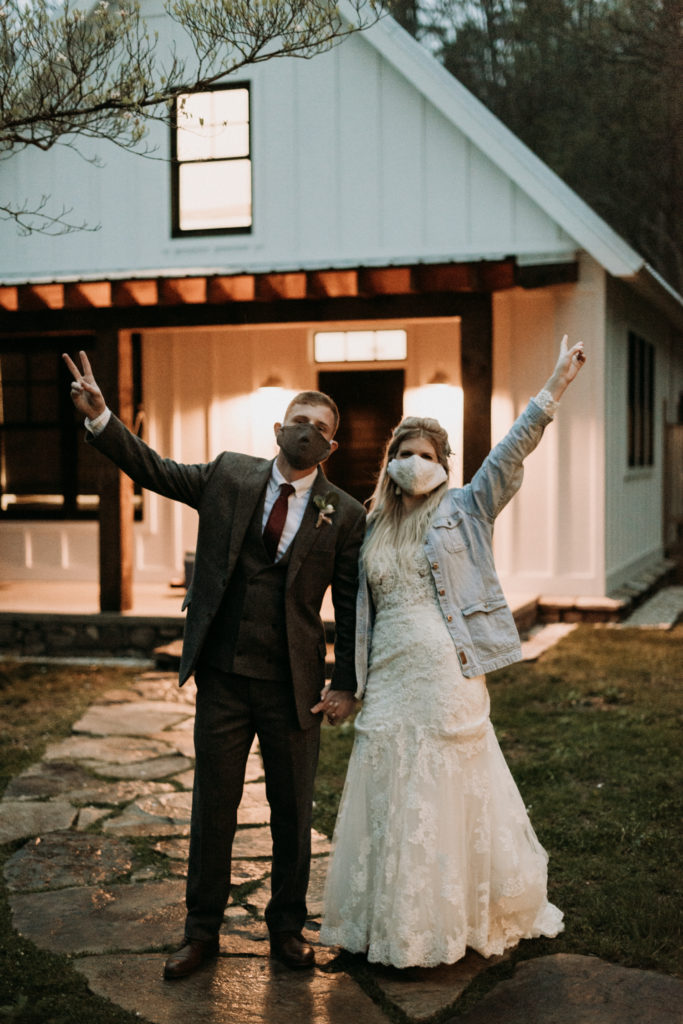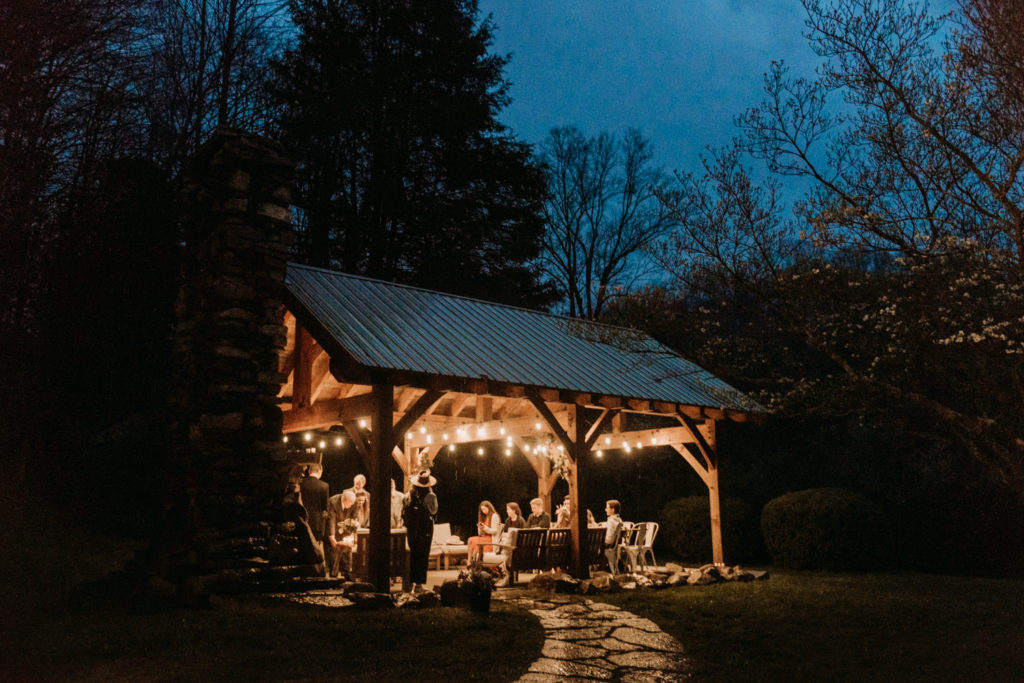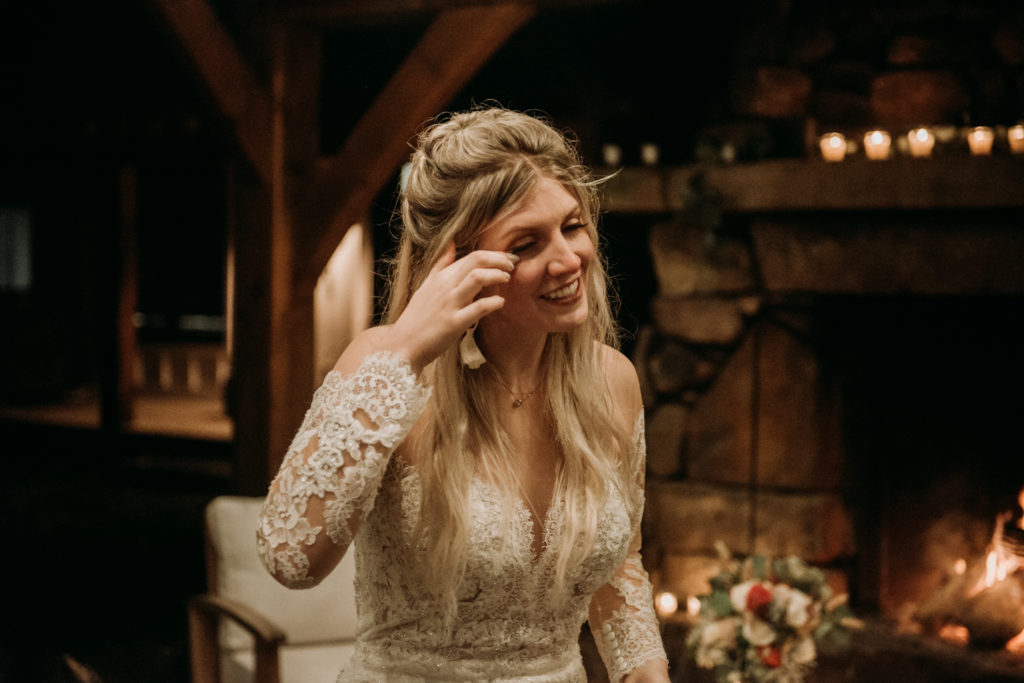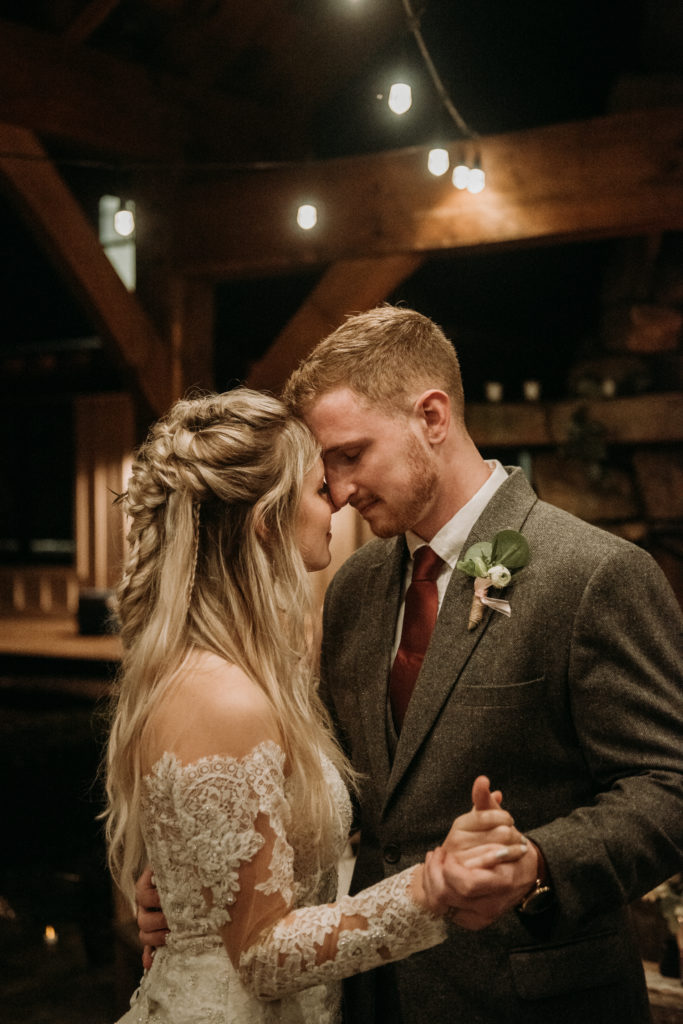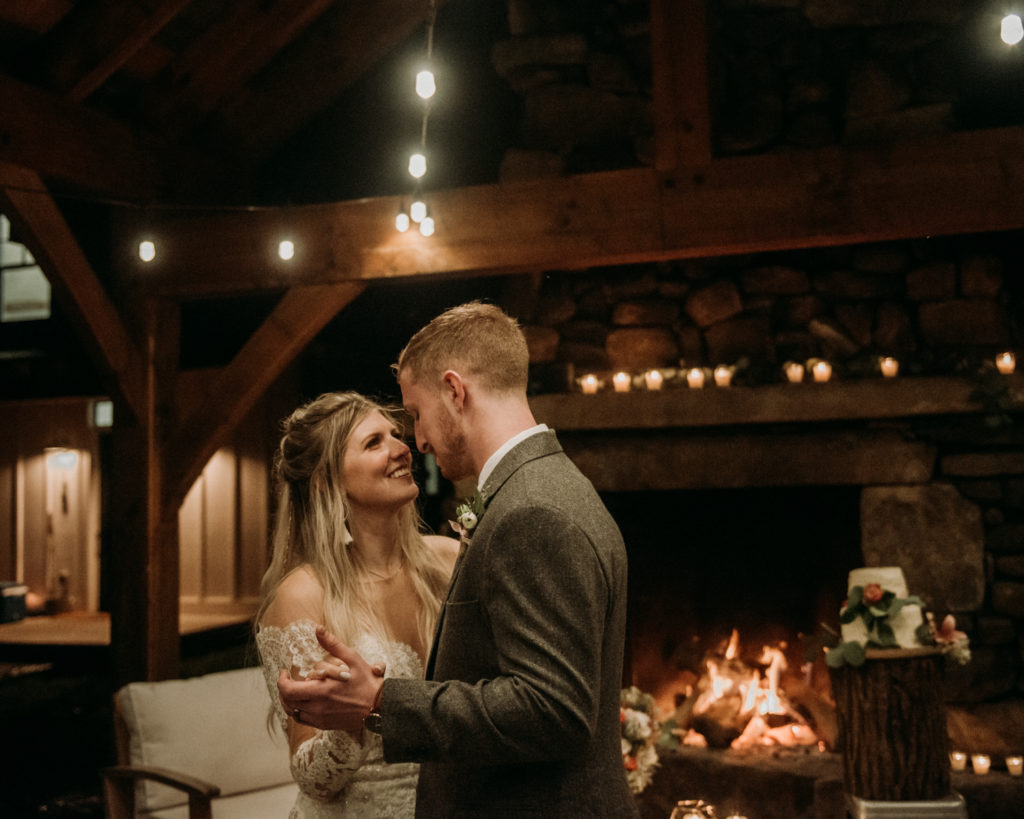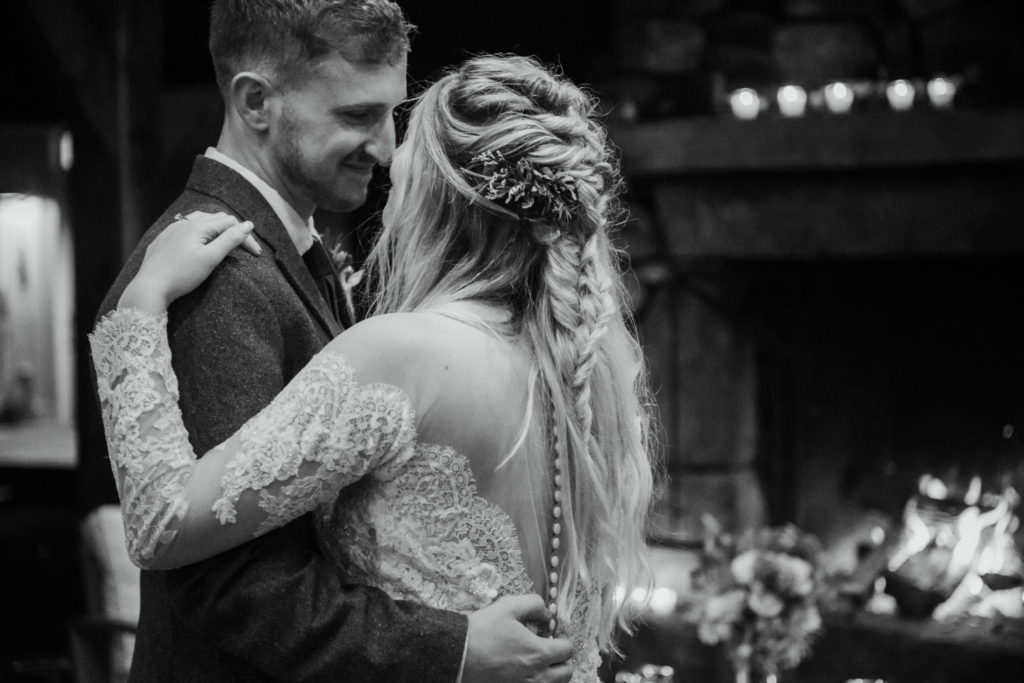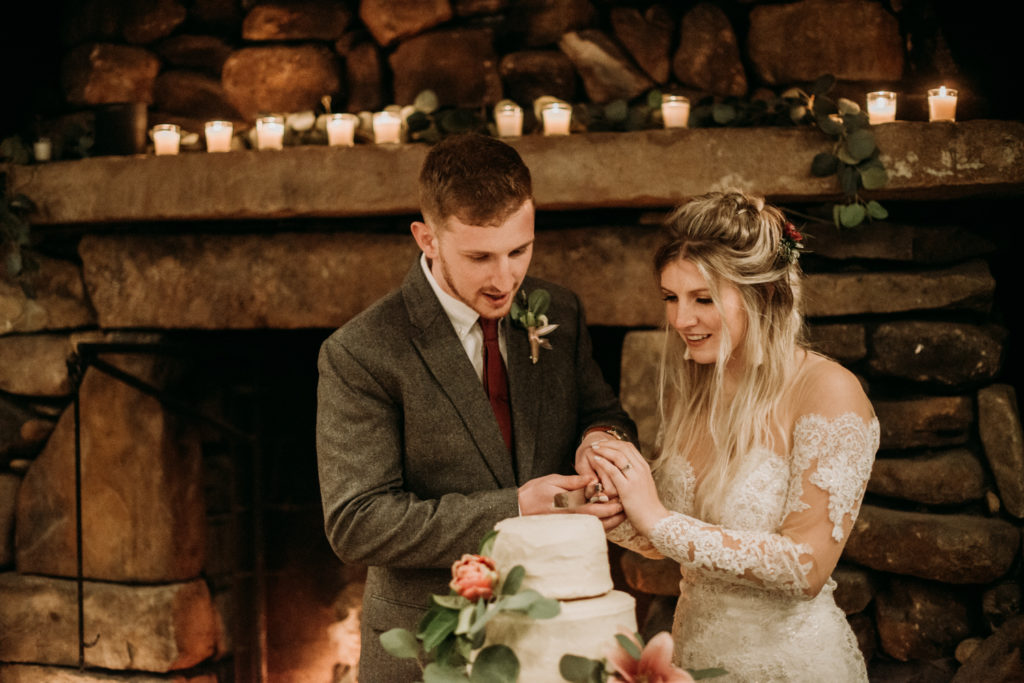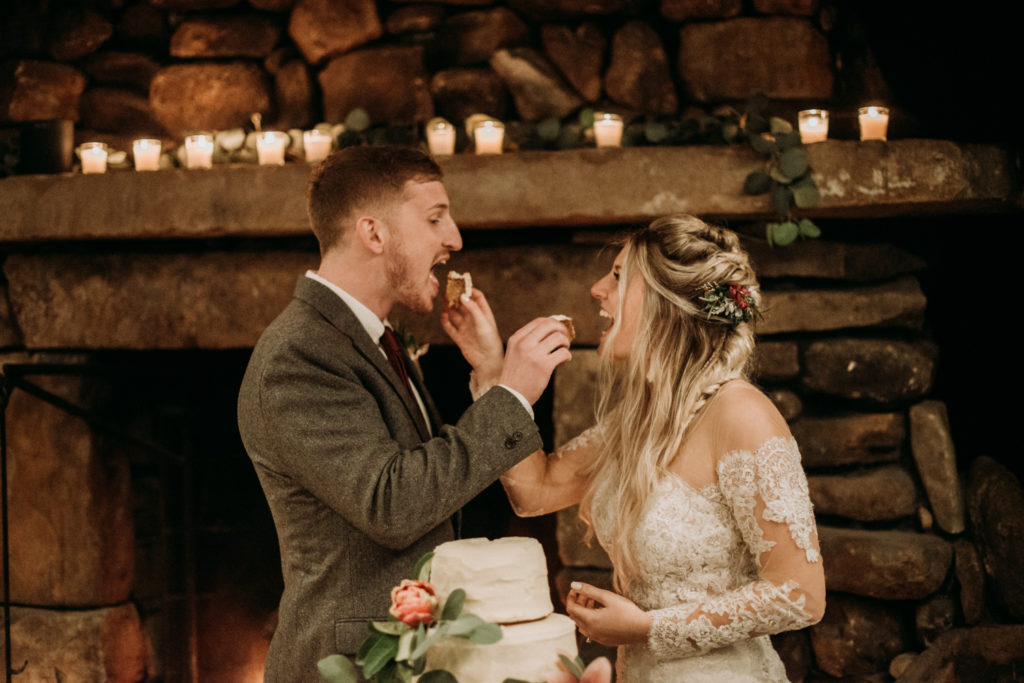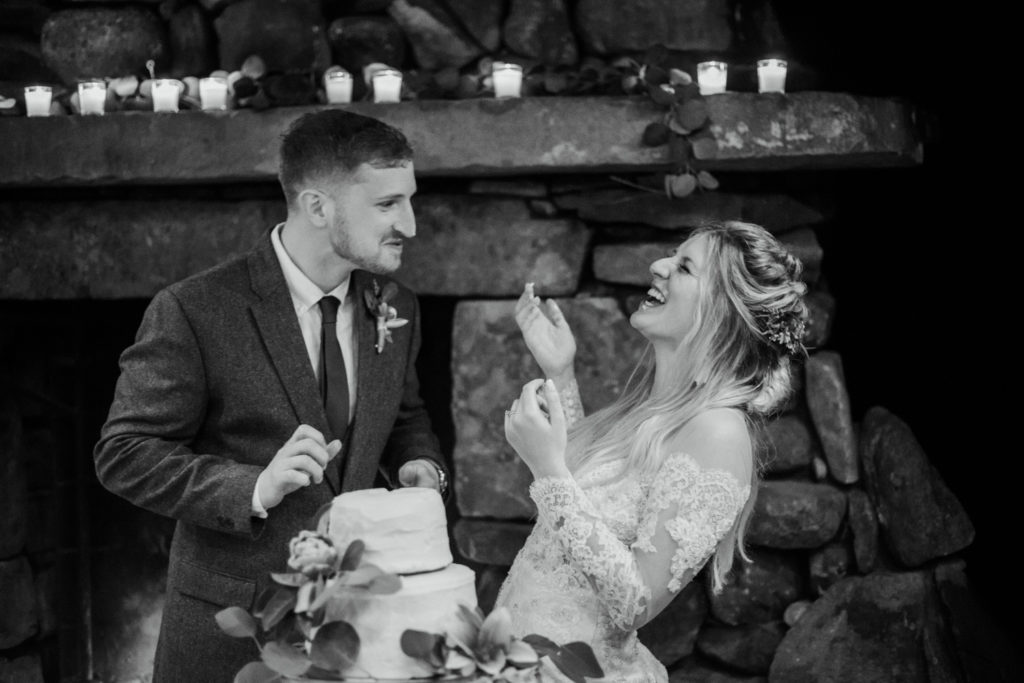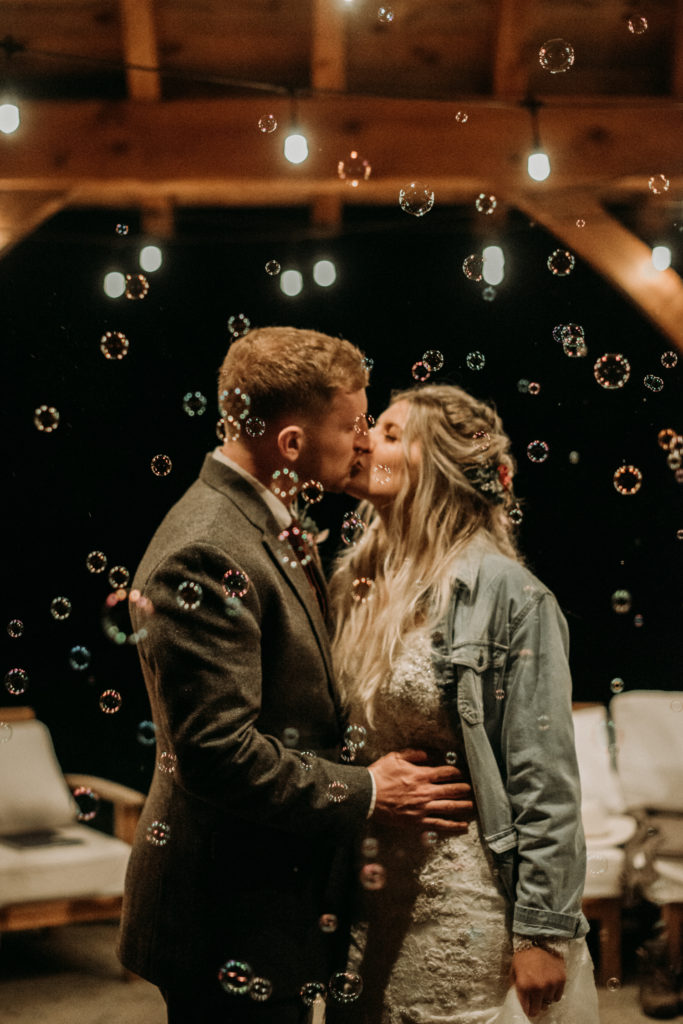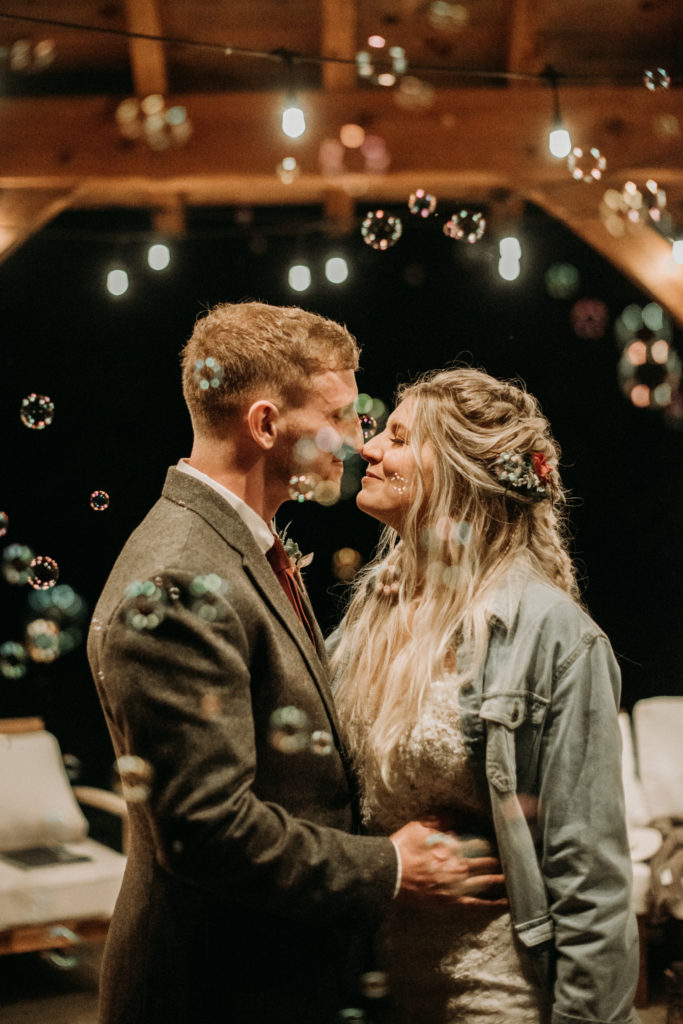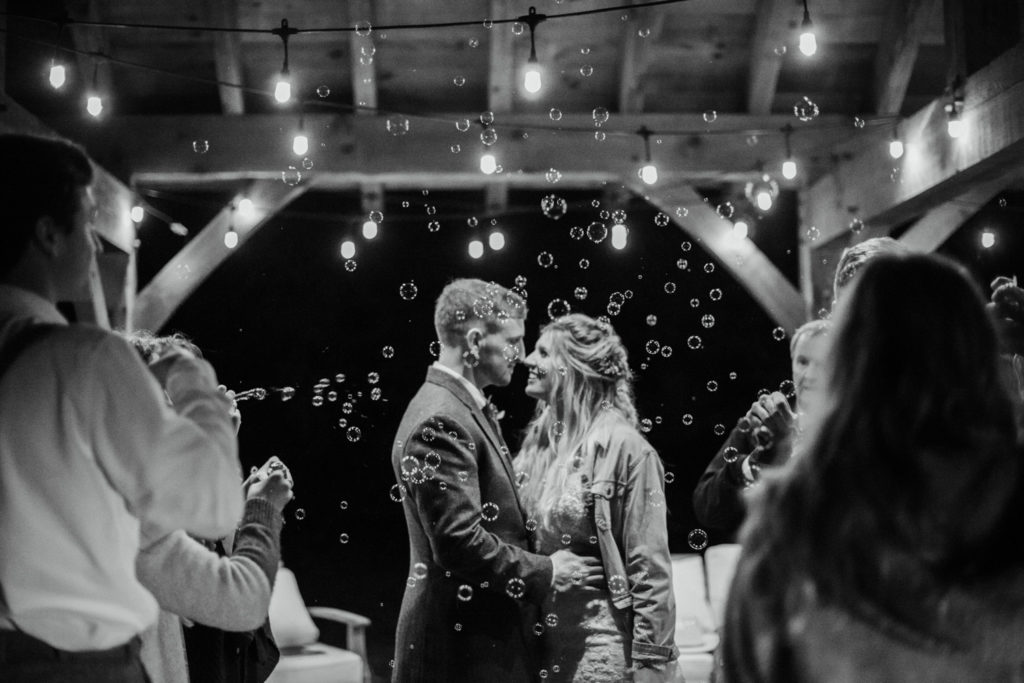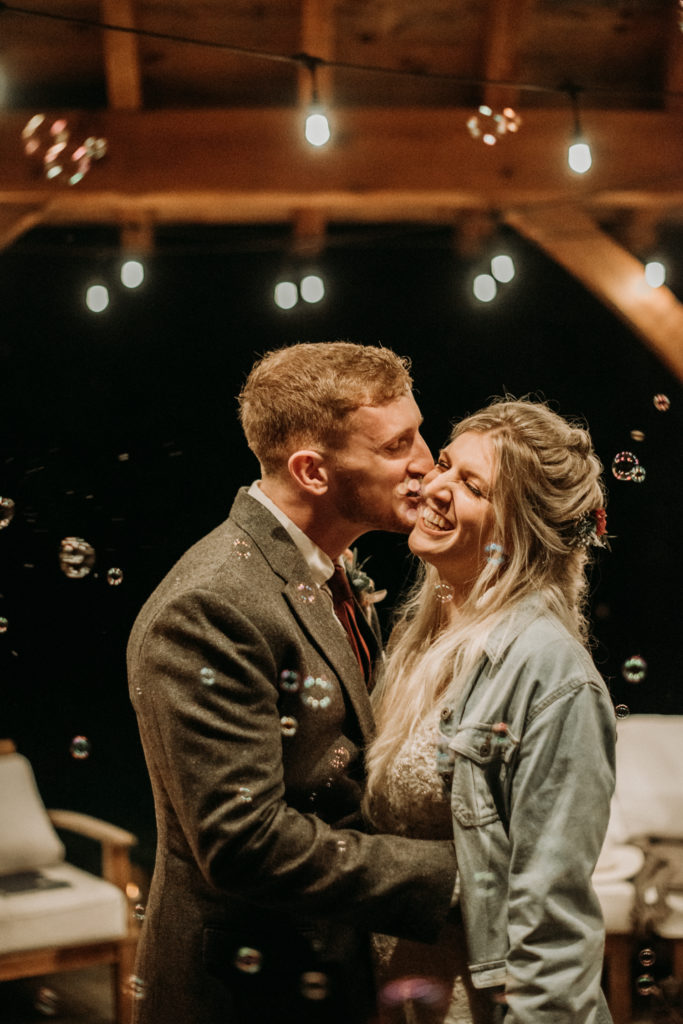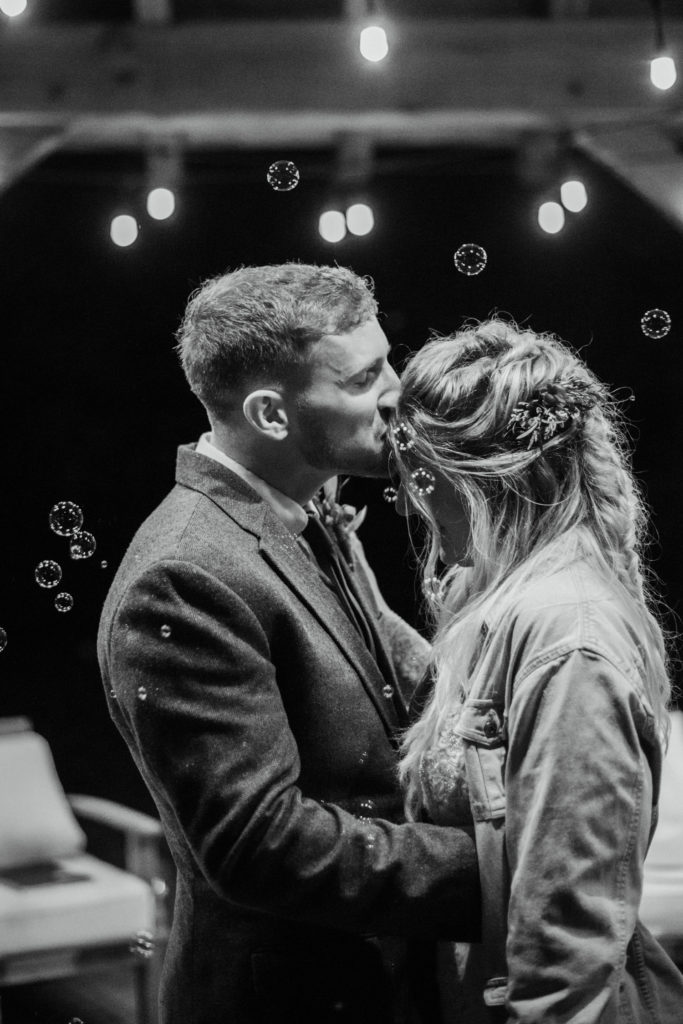 Roan Mountain State Park in Tennessee is just beautiful and was the perfect location for this elopement. If you loved this elopement story, check out this post on Outdoor Adventure Elopement Ideas or Everything You Need to Know for a National Park Wedding.