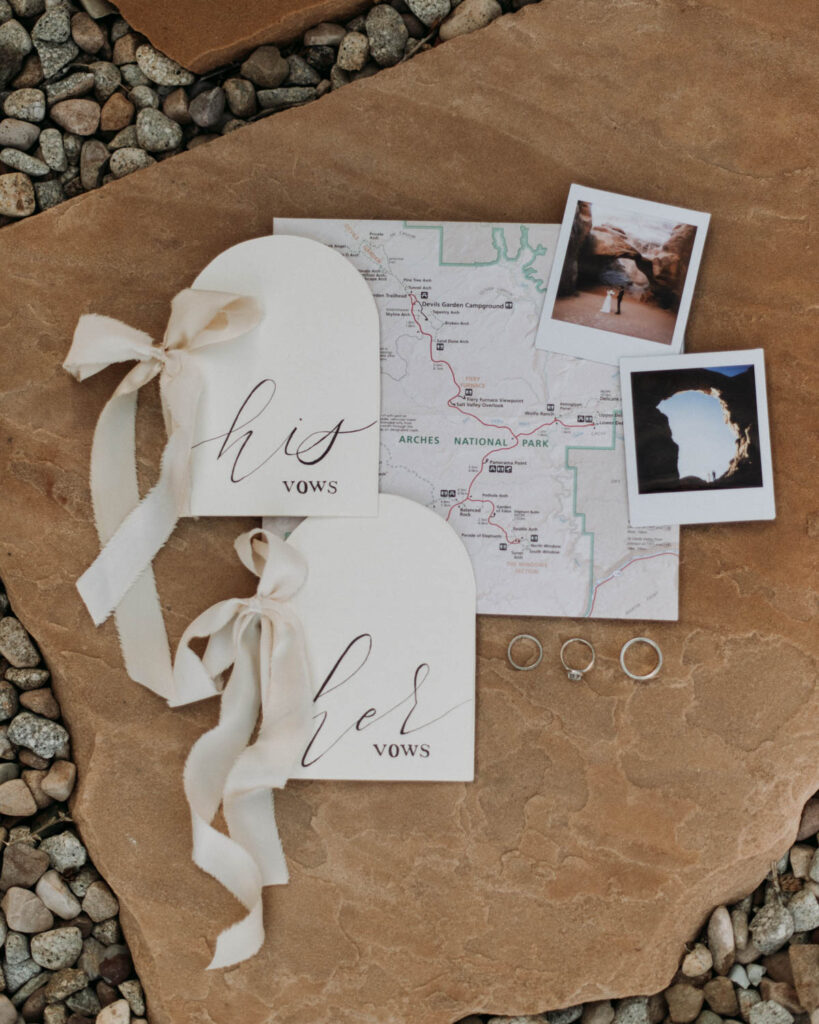 Bre & Ryan's elopement at Sand Dune Arch in Arches National Park was such a fun and beautiful day.
We started the day with their adorable details at an amazing Airbnb in Moab. I was obsessed with their handmade vow books and always love to incorporate little details like the national park map that tell the story of the area.
We started the day by driving into the park and admiring the amazing views on the way in. It's always been one of my favorite drives, seeing all of the unique rock formations and the La Sal Mountains in the distance.
Bre & Ryan said their vows at Sand Dune Arch (one of my very favorites!). I always love this spot because while it can be pretty hot in the sun, the way this little canyon is shaded and sandy keeps it really cool and quiet while you're spending time there! This arch feels so tucked away, cozy, and private, and is just such a sweet spot for sharing an intimate moment together.
We explored a couple more arches - Turret Arch & the Windows section! - before heading to catch blue hour at Dead Horse Point State Park.
Dress: BHLDN