8 week group coaching program for photographers that want to build a thriving elopement photography business
You have dreams of shooting the most epic elopements in all your dream locations. You've spent hours and hours posting on Instagram, trying to figure out how to make these adventurous couples find you.
And despite all the blood, sweat, tears, and hours you've put in, you're still not getting any inquiries and you're not making any progress in your business.
I know how that feels because I've been there.
Does this sound familiar? You find yourself...
Refreshing your email multiple times a day, fingers crossed, hoping that there's finally an inquiry there

Cringing every time you open your bank account because there's never enough money to pay the bills

Watching other elopement photographers posting that their calendar is almost full, yet you look at yours and it's filled with crickets

Spending all your time editing to make yourself feel busy..even though you're not

Second guessing your pricing every time a potential client chooses someone else

Thinking about buying every course that gets released from the "big names" in the industry, even though all the ones you've already purchased promised to change your life…and didn't

Mindlessly scrolling through Instagram, unknowingly building resentment for everyone else who seems to have it all together
But what if I told you that business doesn't have to be like this?
What if I told you - you deserve a business that…
Allows you to work 20 hour weeks so that you can spend time with family & friends, adventure on the weekends, and pursue your favorite hobbies

Pays you a salary - even while you're relaxing on a beach

Lets you dream bigger about your life than you ever thought possible

Finally gives you time off to go on your dream 2 week European vacation
Let's dream big together - imagine this:
Your calendar is filled to the brim with adventurous couples in the most beautiful places around the world
Every time you hop off a sales call, you do a happy dance because that adventurous couple is booking a $5k package
You're finally proud of your portfolio of artistic images that light you up & remind you how important this job is
Every couple you book is choosing to celebrate with intentional activities like Jeeping, picnics, & hiking
You have workflows and processes set up saving you hours every week, and not only that, you can take weeks off with no stress
Your kick-ass website is constantly converting your dream couples on autopilot
You're growing your business alongside a rock-solid community of business besties that genuinely care about your success
Ready to ditch the overwhelm & embrace this new season of growth & excitement about your business?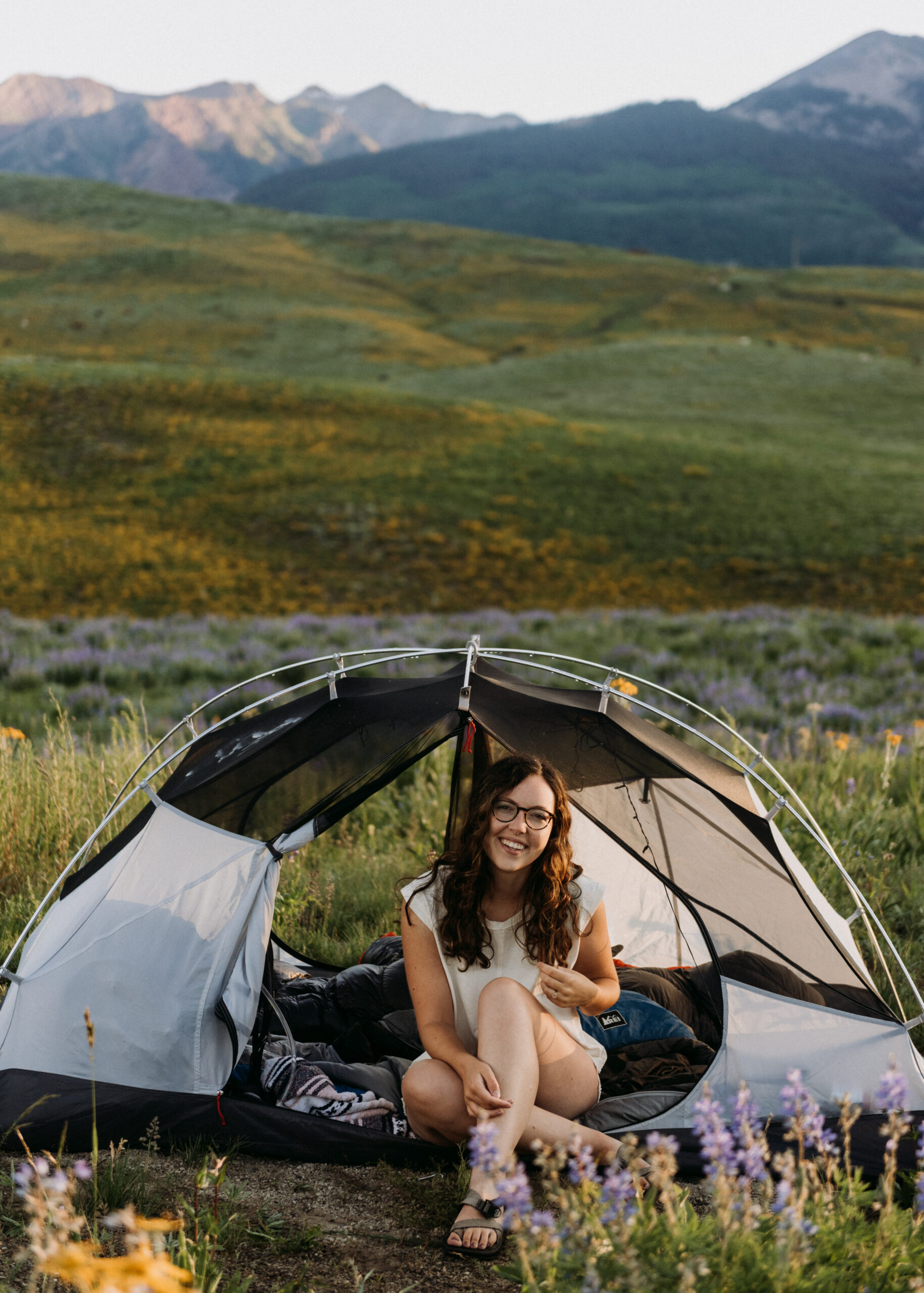 and I can't wait to help you create your dream elopement photography business.
I was running a successful wedding photography business, but something didn't feel right. So 2 years ago, I moved my business from Indiana to Colorado, transitioned from weddings to elopements & rebuilt my business out west. I spent months researching & testing marketing strategies that other educators promised would be life-changing - and weren't.
After tons of trial & error, I started working with a coach that helped me understand what I was missing.
I now get tons of inquiries from adventurous couples on the regular. I went from booking $2,000 elopements to consistently booking $6,000 elopements Every. Single. Time.
I went from barely scraping by to making six figures, traveling all over Colorado and Moab, and working with amazing couples that value photography and elopements. I more than tripled my income in saturated markets - and I promise it's possible for you too. And not only is it possible, it's going to happen for you, too, friend.
Introducing
The Adventure Roadmap
The Adventure Roadmap is an 8 week coaching program created specifically for elopement photographers who want a proven roadmap to booking adventure elopements in dream destinations.
This coaching program contains everything you'll need to know to market yourself as the knowledgeable elopement expert that couples NEED. You'll learn everything I know about how to go from feeling frustrated & discouraged to booking your dream clients and making six figures as an elopement photographer.
And here's a bonus - you'll also get:
Full website audit to make sure you're actually saying the right things that will call in your dream clients
Email templates & a workflow guide to help you set up your foundations so you can save tons of time every week
Worksheets that will help you get clarity & move forward in your business
Full access on Voxer to ask me whatever questions come up during our time together
Whether you've been trying to break into the elopement market without success, or you're feeling stuck only shooting weddings, The Adventure Roadmap will help you get clear on your goals and start filling your calendar with dream days.

These are the business foundations you need to start running your dream business.
I can't wait to see you succeed
The first round of The Adventure Roadmap will meet weekly on these dates:
May 18, 23, 31
June 7, 14, 21, 28
July 5
We'll meet weekly at 2pm MDT. If you're unable to make it to one of our calls, don't worry! They're all recorded and uploaded to an online portal for you to view as many times as you want.
The Adventure Roadmap Meeting Times & Pricing
There are only 8 spots available for this round of the program! The waitlist opens on May 1st, and enrollment opens to the public on May 8th.
to suit your specific business needs
I know it's hard to invest in your business when you're not bringing in any money.
But how much will NOT investing in your business cost you?
Sticking with the same exact strategy that's not getting you booked isn't going to change anything for you. However, evaluating where you could improve & taking action in those areas WILL help your business.
Doors to The Adventure Roadmap close in: