When Emma & Jacob first reached out to me about their elopement, they were envisioning saying their vows privately in an amazing location with gorgeous mountain views, and then later celebrating with their family and friends! Being an elopement photographer, a huge part of my job is helping couples find the perfect location for what they're envisioning. As soon as I showed Emma & Jacob Lake Isabelle, they were sold! It had everything they imagined - trees, an alpine lake, and jagged mountain peaks.
Lake Isabelle is one of the best locations for a hiking elopement! The hike itself begins with a gentle walk through the woods before you start gaining a little bit of elevation on your way up to the lake. It's about 4 and a half miles round trip, which is perfect for a couple that doesn't want to hike forever to reach their elopement location. Lake Isabelle is located in Brainard Lake Recreation Area, before transitioning into the Indian Peaks Wilderness.
This Lake Isabelle elopement was everything magical. We started our hike up in the dark at 5 am through the most enchanting forest to make it up for their sunrise ceremony. When we arrived at the lake, everything was starting to turn a soft pink from the sun, and we were met with the most amazing alpenglow! After changing in the forest, Emma & Jacob had their first look and then picked out their ceremony location.
As the sun turned the peaks every shade of orange and pink, Emma & Jacob shared their emotional vows with each other with the jagged mountains glimmering behind them. Emma had always wanted to see a moose - and we were lucky enough to see this massive bull moose after their ceremony!! We watched him walk around the edge of the lake, and it was the absolute coolest addition to their elopement day. The rest of their adventurous morning was spent exploring around the lake and soaking up all the amazing views!
Two days later, Emma & Jacob had the best of both worlds and had a micro wedding celebration with their family & friends at their Airbnb in Grand Lake.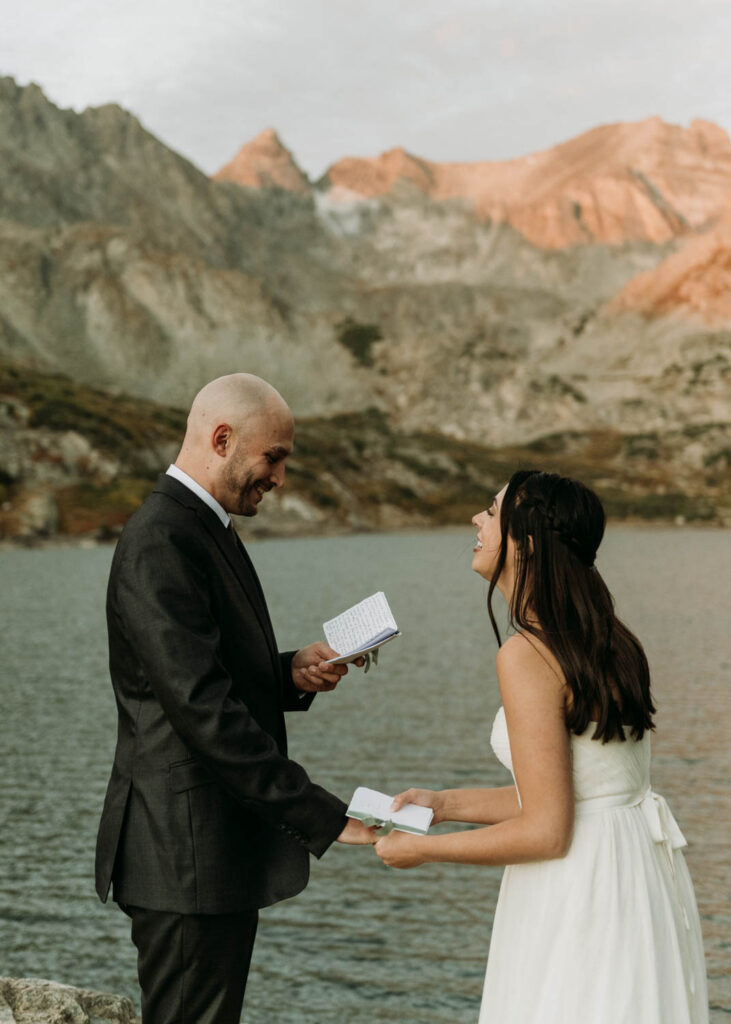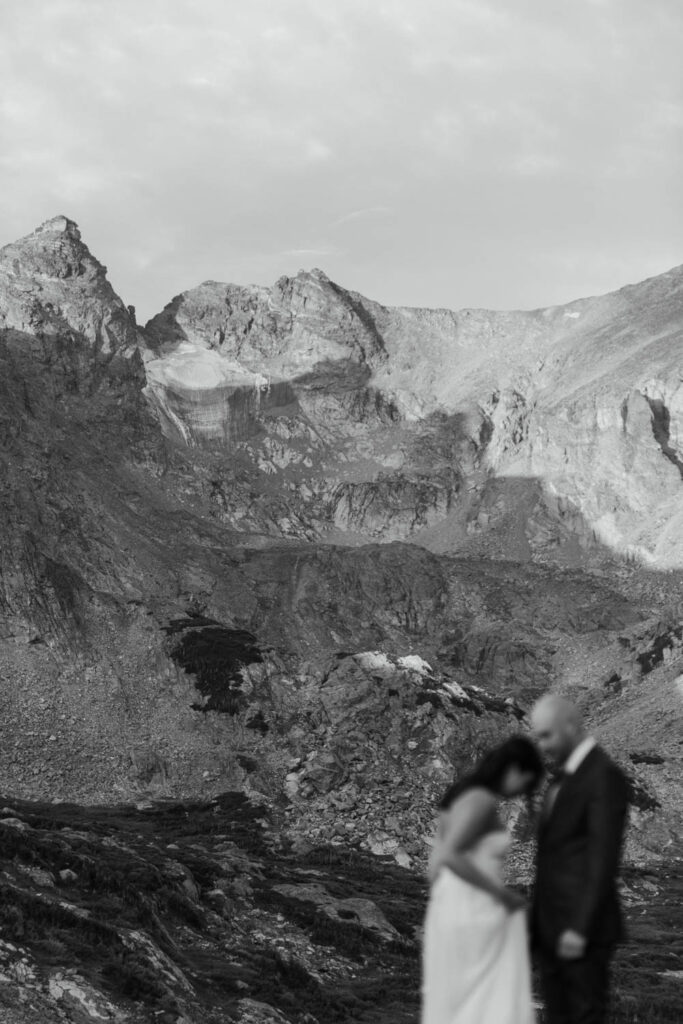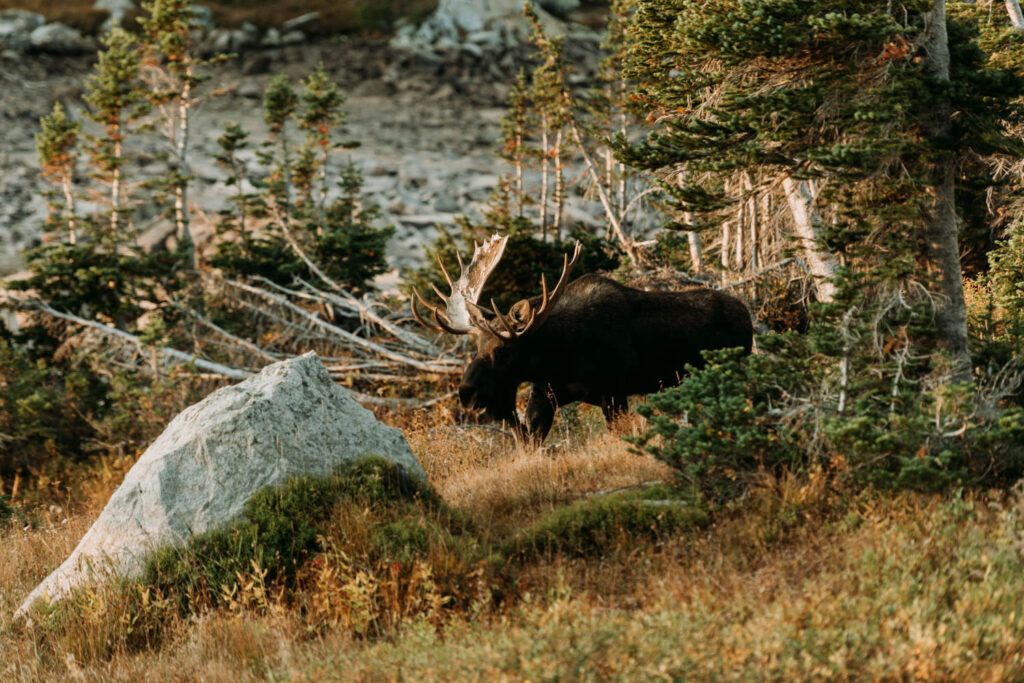 Lake Isabelle is truly one of the best locations for a hiking elopement! If you're planning your elopement, check out my Colorado Elopement Guide! And check out these posts for more inspiration while you're planning!
Telluride Colorado Hiking Elopement
Aspen Colorado Hiking Elopement
Rocky Mountain National Park Adventure Bridal Session