Andrea & Glenn wanted to plan an incredible sunrise hiking elopement to celebrate their love & start forever together! We got to work finding the perfect location, and after a couple of date changes to make sure we could get up to the right spot, they finally decided on this absolutely incredible spot. Alpine lakes are some of my absolute favorite features that Colorado has, and this one takes the cake for most favorite!
We had a 1 am wake up call to drive to the trailhead and start our hike up through the forest in the dark. As we hiked further and further up the mountain, breaks in the trees provided the perfect overlooks to see the sun start to paint the sky, orange fading into dark blue. We finally reached the lake at sunrise, and got to see the mountain peaks become colored with light. Wildflowers were scattered everywhere, and made for the perfect place for Andrea & Glenn to promise forever together.
A heartfelt ceremony in the presence of the bluest water, surrounded by wildflowers, and a little bit of snow lingering on the peaks, it's hard to imagine a better way these two could've started their forever.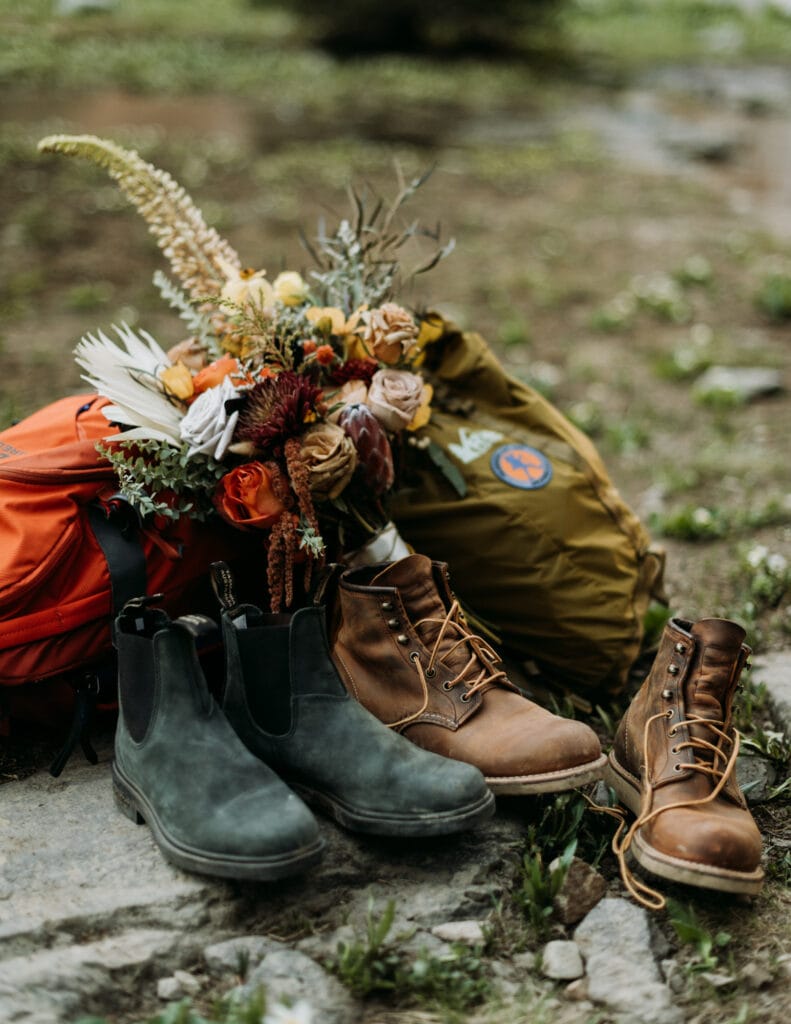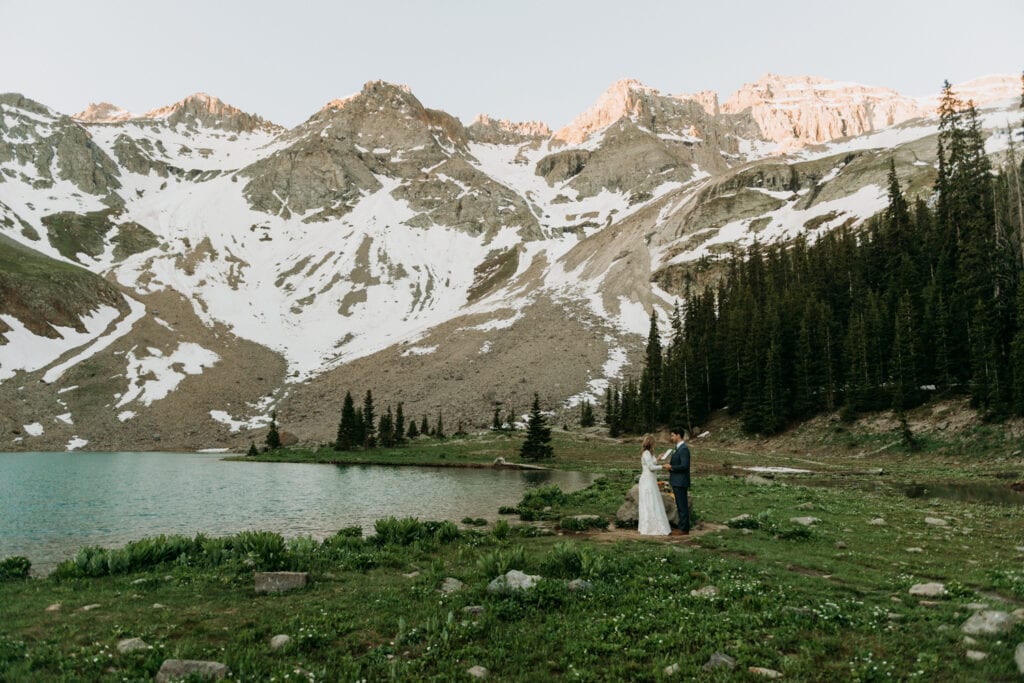 If you loved Andrea & Glenn's sunrise hiking elopement in Telluride, check out this Rocky Mountain National Park Bridal Adventure Session or this camping couples session!