Planning your elopement or micro wedding in Colorado? While Colorado is an AMAZING place for a micro wedding, there are still a few things to consider. But wait… what exactly IS a micro wedding? First, let's talk about the definition, plus when you might want to plan your Colorado micro wedding. Then, we'll get into my top favorite small wedding locations in Colorado.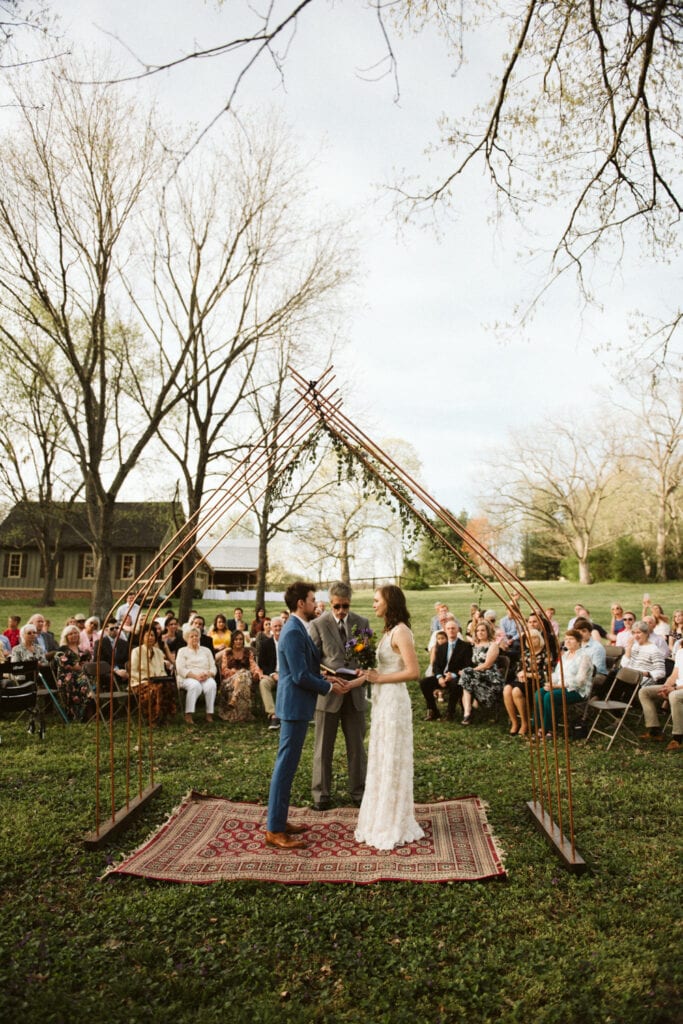 What is a micro wedding?
A micro wedding, or intimate wedding, is essentially just a tiny wedding! However, there are no hard and fast numbers here. I typically consider anything under 40 guests a micro wedding.
Micro-weddings have been a building trend in the wedding industry for the last few years, and have really skyrocketed since Covid began. Personally, I absolutely LOVE all the unique ideas and activities that microweddings allow you to include.
If you're looking into having a small wedding in Colorado, here are some of the absolute best locations to get married!
If you plan on having more than 15 or so guests, consider booking a ceremony site. As your photographer, I can help you with all the details like finding a ceremony site that has all the scenery and features you dream of!
The Best Time for a Micro Wedding in Colorado
If you're not from Colorado, you might wonder when to have your micro wedding.
First, what time of year is best? Well, it depends on where in Colorado you want to get married. But generally, you can anticipate the possibility of snow to impact your plans anytime between November through April. This is great if you're looking to have a winter elopement, though!
Second, what days of the week are best for a Colorado micro wedding? Since weekends are busiest, definitely consider having your small wedding on a weekday if possible. Monday through Thursday is your best bet.
And, if you have guests traveling from out of state or lower elevations, keep in mind altitude. It's possible for your guests to get altitude sickness if they don't acclimate slowly.
Best Micro Wedding Venues in Colorado
Let's dive right in to the best intimate, small wedding venues in Colorado that are sure to make your hearts sing.
Outdoor Small Wedding Venues
Maroon Bells Amphitheatre
Overlooking the Maroon Bells mountain peaks and vast wilderness, Maroon Bells Amphitheatre is a fantastic outdoor small wedding venue. Trails next to Maroon Lake are accessible, and up to 50 people are allowed in the amphitheatre.
After your ceremony, you can head over to the nearby East Maroon Portal Picnic Site for your outdoor reception next to the creek with stunning mountain views!
Sapphire Point
Sapphire Point is a beautiful day-use area between Breckenridge and Keystone that gives you beautiful views of the Rockies and Dillon Reservoir. Up to 35 people can attend. Although the site can be reserved, it's open to the public, so it might not be as private as some other outdoor sites.
Piney River Ranch
This place is a stunning micro wedding and reception venue that I just love. You have private access to an outdoor ceremony deck overlooking the lake and mountains, plus reception and cocktail pavilions.
Check out the super special Piney River Ranch canoeing elopement that I photographed in Vail!
Sunrise Amphitheatre
This rustic stone amphitheatre is located on Flagstaff Mountain in Boulder and is a popular spot for intimate weddings! It's wheelchair accessible and offers beautiful views!
Garden of the Gods
Garden of the Gods Park is an iconic space in Colorado Springs offering distinct red rock formations and easy to access natural beauty. It's a rock climbers haven, too, and just amazing for micro weddings!
Here's my post all about eloping at Garden of the Gods!
San Sophia Overlook
This special resort location is just steps from the gondola station in Telluride. From the wedding deck ceremony site, you'll take in views of a stunning grassy field surrounded by pine forest and mountains. There's plenty of space to accommodate your guest list, as up to 200 people may attend.
Julia's Deck
This no-frills micro wedding location in the White River National Forest offers easy accessibility, nature viewing of the surrounding forest, and a wooden deck with benches for up to 30 guests.
Rocky Mountain National Park
You can enjoy any outdoor activity you can imagine at RMNP! Whether you're traveling from out of state or are from Colorado, you've probably heard that this is an amazing place for a micro wedding.
Here's all about how to elope at RMNP!
Collective Retreats Vail
Collective Retreats is the perfect location if you're looking for a spot that can include dining options, a place to stay, and endless activities! Plus you'll have the best time with their unique glamping tents.
Indoor-Outdoor Small Wedding Venues
Villa Parker
This is a stunning Mediterranean style indoor-outdoor small wedding venue located just south of Denver—perfect for the couple who wants to stay near the city or fly in to DIA and have a short way to go!
The venue features award-winning gardens and a beautiful courtyard for your small wedding ceremony. This is a larger venue that can accommodate up to 200 guests, but indoor-outdoor micro weddings are absolutely welcome.
Dunton Hot Springs
Imagine renting an ENTIRE TOWN for your wedding and reception! That can happen at Dunton Hot Springs resort for up to 44 people. If you have 20 or more guests, you will need to rent the entire property, which includes tons of amenities and your choice of ceremony site, whether indoors or outdoors.
This resort sits tucked away in the San Juan Mountains, near Telluride. It's surrounded by mineral hot springs, rivers, meadows, and of course the gorgeous Rockies. This is a truly romantic place, dotted with rustic wood cabins that will whisk you away!
Wyman Hotel
This urban boutique hotel is an awesome indoor-outdoor micro wedding venue located in Silverton, a National Historic Landmark in the San Juan Mountains. Here, you'll get the best of modern luxury mixed with outdoor adventure!
Modern minimalist accommodations and rustic outdoor spaces give you the option to move from a stylish cocktail hour to your indoor or outdoor ceremony. The indoor dining room seats 70 and the outdoor courtyard accommodates 200 people, so there's plenty of space for your party to spread out.
Juniper Mountain House
Located in Evergreen, just a 30-minute drive from Denver, is Juniper Mountain House. It offers a boutique hotel, lodge, hiking trails abound, and tons of indoor and outdoor options for your micro wedding in Colorado.
In addition to forested landscapes, you and up to 60 guests get access to a hot tub, game rooms, and other indoor amenities to keep everyone entertained.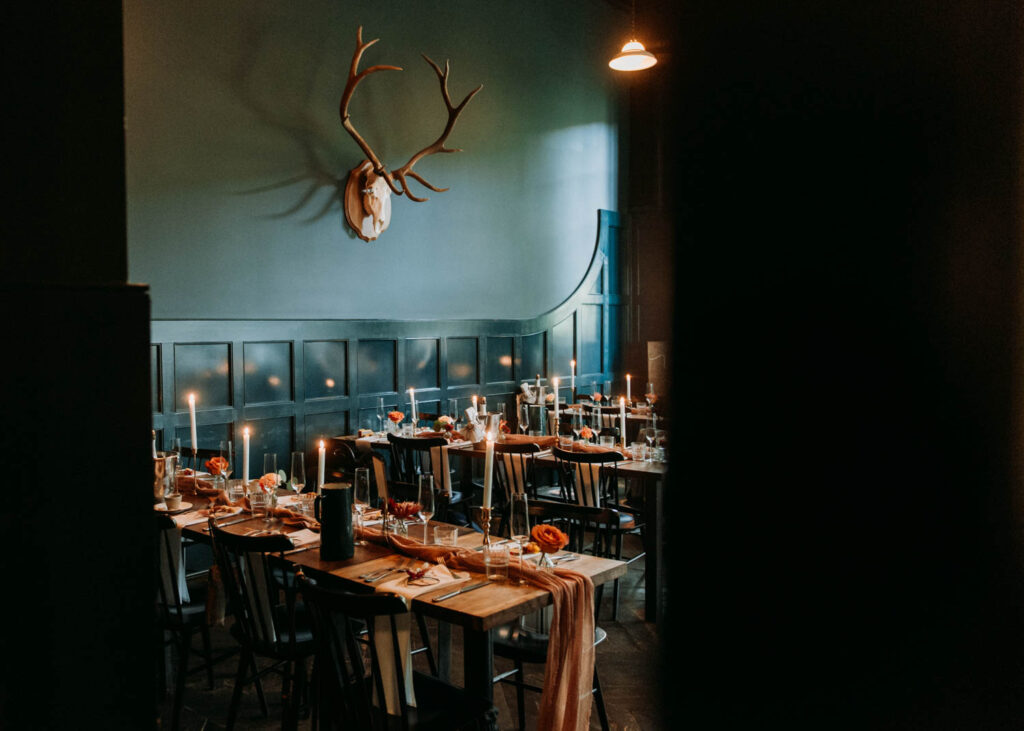 Surf Hotel
This hotel in Buena Vista is a mix of European chic blended with historic simplicity—complete with cottage style rooms with woodburning fireplaces and incredible views.
Choose from the indoor ballroom or the private outdoor courtyard for your ceremony or reception.
Meeker Park Lodge
A summer camp style wedding experience?! Um, count me in! Choose from one of several outdoor ceremony sites or the reception hall, and have fun with tons of adventurous activities. You can go horseback riding, square dancing, and stay in one of the private cabins on the property.
The Little Nell
Hello, Aspen! This 5-star luxury hotel gives you everything you need for a stunning Aspen, Colorado ski wedding. And it's Aspen's only ski-in/ski-out hotel, which is pretty amazing. If an incredible ski trip and micro wedding combined sounds amazing, definitely give The Little Nell a "peak."
Chautauqua Park
Easy to access from Boulder, Chautauqua offers multiple options for indoor and outdoor micro wedding venues plus lodging. Check out the Top 10 Reasons to Stay at Chautauqua!
Camp Hale
This historic rustic lodge located in the White River National Forest, gives you plenty of options for adventure and comfort. Have your micro wedding ceremony outside or in a covered pavilion and enjoy activities like fishing in the stocked lake in the summer or snowmobiling in the winter.
Alta Lakes Observatory
This is a picturesque Colorado experience at an iconic location! The Observatory lodge offers a comfortable, laid-back feel with endless charm and outdoor activities. Go canoeing and kayaking in summer, and even take a free gondola ride to Telluride. Only pick this location in the winter if you love snow sports, as you can only reach it by snowmobile, skis, or snowshoes!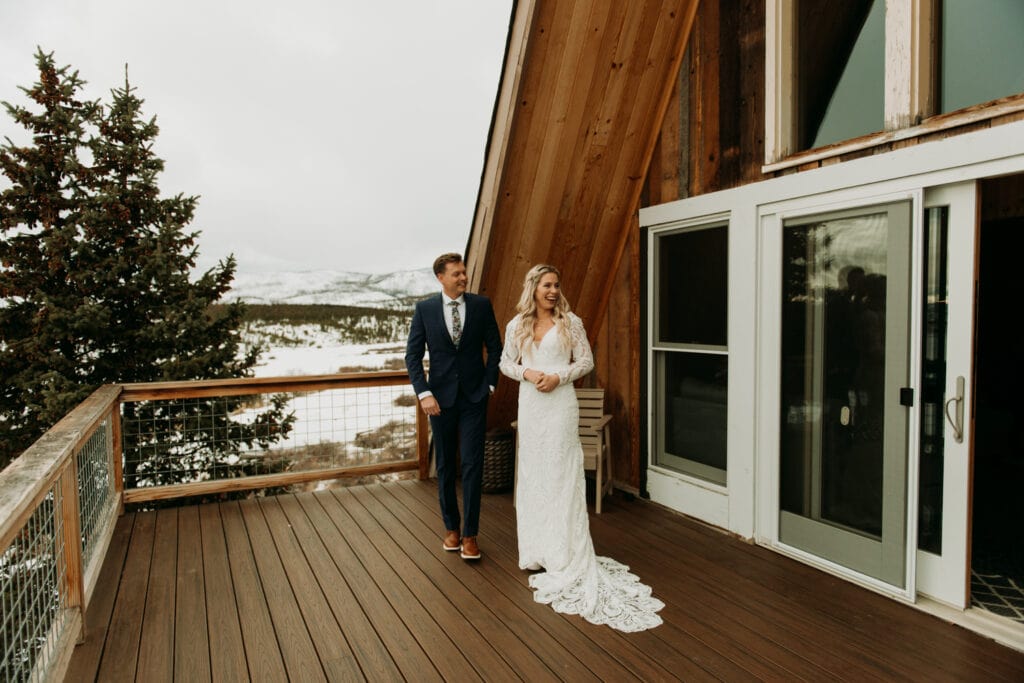 AirBnbs or VRBOs
When you're scouting micro wedding locations, you can also check out Airbnb or VRBO for more options!
See my post all about how to have an Airbnb wedding so you know what to look for and how to select an amazing rental property for your micro wedding.
The Loft House
Speaking of Airbnbs, this incredible property in Colorado Springs is a perfect example of a fantastic find. Just one scroll through their photos and you'll see why. Gorgeously decorated indoors spaces and outdoor patios make this a great option for a micro wedding.
Indoor Colorado Micro Wedding Venues
If you don't want to worry about summer thunderstorms or winter frost, an indoor micro wedding venue might be the choice for you!
Realm Denver
This light-filled indoor venue is clean, minimalistic, and super bright for stunning micro wedding photos. It's no wonder the space doubles as a photo studio!
Maybe you also dream of staying near the city to explore all that Denver has to offer. If this is you, you have to check out Realm Denver.
Bring up to 35 guests, your favorite photographer, florist if you so choose, and Realm takes care of everything else for you.
Flagstaff House
This Boulder small wedding venue focuses on fine-dining service and ambiance that will make your wedding special. Beautiful dining rooms offer stunning views from Flagstaff Mountain, and outdoor terraces provide outdoor options if the weather ends up being beautiful!
And there you have it - 22 of my top favorite micro wedding locations in Colorado! If you'd like more information on any of these locations, or would like to talk about my photography services, please get in touch! I'm happy to schedule a free consultation call to answer any questions you may have.