Colorado & Destination Elopement Packages
I'm so excited that you've decided to elope!
After going through the elopement planning process myself, and helping so many incredible couples plan their own over the last few years, I'd love to give you all my tips and tricks!
The world is truly your oyster when you elope. But that's probably what brought you here isn't it? When there are so many amazing options, how do you decide where and how you should celebrate?
For the couples who value experiences over things.
You've always been drawn to adventure. You want to celebrate in a way that lets you soak it all in and enjoy the views. You want to start your marriage in a way that's intentional, meaningful, and celebrates your favorite things about your relationship.
You want to create a day that's memorable, unique, and wholeheartedly YOU.
Imagine this:
Saying your vows in your favorite place in the world

Spending the day exploring a place you've always dreamed of visiting 

Hiking to a crystal clear, blue alpine lake in Colorado
Backpacking in Alaska, stargazing, and trying to catch the Northern lights
Exploring your favorite National Park and saying your vows at sunrise
Cliff Jumping and going for a boat ride in Santorini
LET'S PLAN YOUR DREAM DAY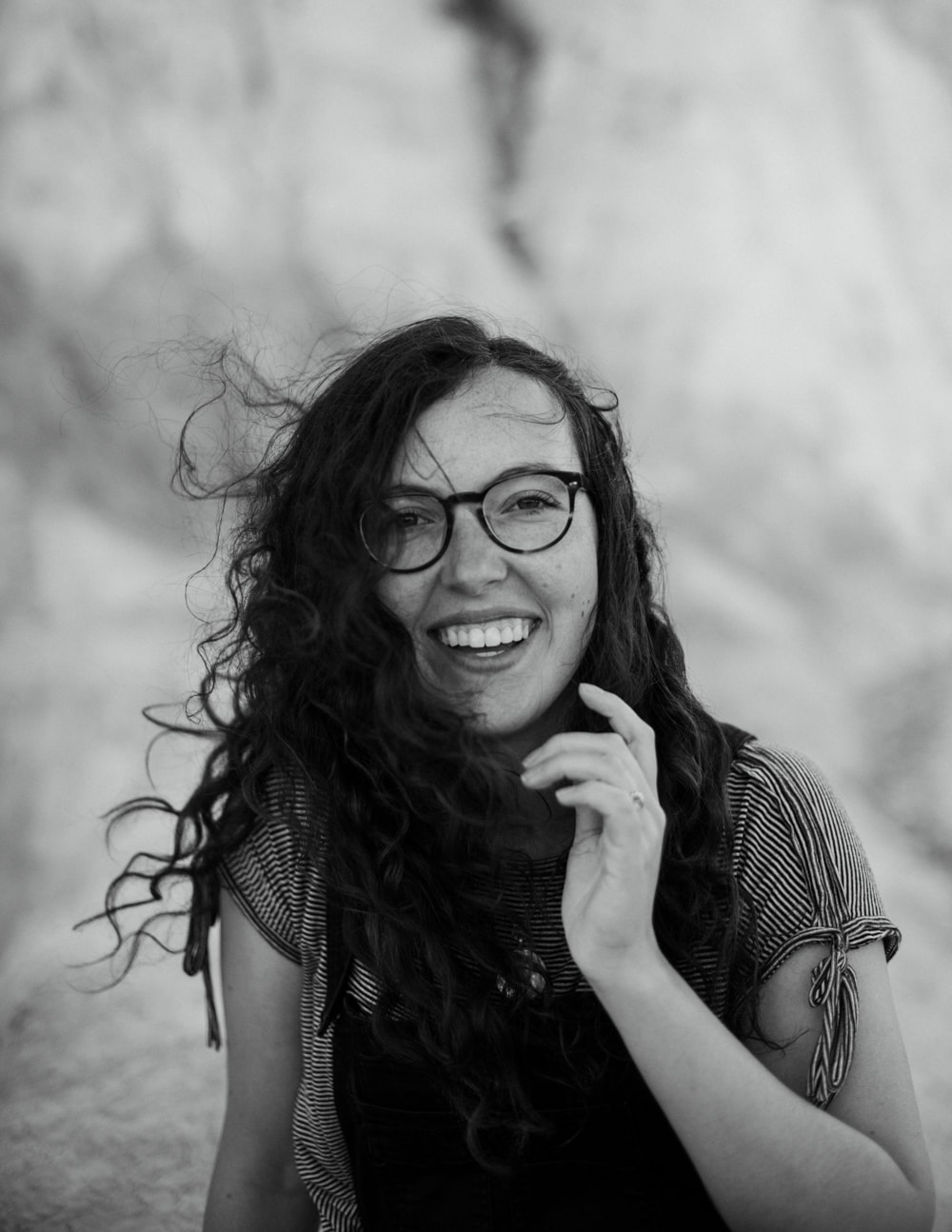 Whether you want to hike 3 miles up to an alpine lake, find an epic mountain overlook, say your vows on the beach, or in a mossy forest, whether you want to bring your closest family or elope just the two of you, I'm here to help you plan an epic day that represents who you are.
Your day is completely customized, everything from the activities, to the timeline, to the photos of your best day ever.
So of course you'll get jaw-dropping gorgeous photos, but not only that:
You'll receive meaningful images that are focused on YOU & your story – it's important to me that your photos will be timeless & honest to who you are

I'll give you a tonnnn of sneak peak photos within 48 hours

I'll help you incorporate your favorite activities & plan your timeline to get the best light while having the adventure of a lifetime

I'll send you handpicked vendor recommendations, and I'll even suggest the best Airbnbs, hotels & restaurants

I'll give you direction & posing tips where you need it, and step back when you're fully present to let YOU shine through!
DOES THIS SOUND PERFECT?! CONTACT ME HERE
And here's a bonus!
One of my favorite things is shooting film, and I love to include film photography in your galleries! You won't find many other photographers who do this. I include some Polaroids and 35mm film. 
You know that box of 5×7 prints your parents probably have tucked away somewhere? The ones of your first steps or playing in your backyard, hanging out with your grandparents. Imagine thumbing through those images, reliving the moments, and being in awe over the colors, softness, and simple beauty of these photos. It's not the epic location or the perfect house that makes these photos special, but the moments, the timelessness, the nostalgia, and the legacy. 
Imagine that feeling, but with your wedding photos. 
This means you'll receive nostalgic images for you to look back on in 10, 20, 50 years. This means you'll leave behind a legacy of authenticity and adventure.
Colorado & Destination Elopement Packages
U.S. Weddings & Elopements
4+ hours of coverage

Personalized location idea list 

Vendor recommendations

Tips, tricks, logistics, & unlimited planning help

An exclusive guide to Planning Your Wedding or Elopement

A custom timeline for the best experience and beautiful photos

Full resolution images with printing rights

Digital gallery to view, download, print, and share your images

Photographer travel fees to anywhere in the U.S. *INCLUDED*
Starting at $5,200
Colorado & Moab Elopements
4+ hours of coverage
Vendor recommendations
Tips, tricks, logistics, & planning help
An exclusive guide to Planning Your Wedding or Elopement
A custom timeline for the best experience and photos
Full resolution images with printing rights
Digital gallery to view, download, print, and share your images
Starting at $4,800
But Don't Take My Word For It:
●
My husband and I absolutely ADORE meagan & are so grateful that she was a part of our wedding day. I could gush forever about her but here are just a few of the things we really appreciated about Meagan Lawler Photography: She goes over and beyond. It's evident that Meagan cares about not only her photos that she produces but also the experience that the clients receive. She creates a comfortable & confident atmosphere that feels natural. Amidst the constant changes due to Covid- she was there for us in full support and encouragement. Even when it rained & had the most wild wind on our wedding day- she was patient & flexible. (& was fully on board with our crazy plan to still have things outside) Meagan brings a joyful energy with her wherever she goes. My family & friends could all feel that tangible energy that she brings & even commented multiple times on how amazing she is! She captured our day with so much joy, patience, excitement and grace & gave us photos that we will treasure and hold tight to forever. Thank you so much Meagan💛
●
If you're on the fence, trying to decide who to hire for your special event, MEAGAN IS YOUR PERSON! Honestly, I don't write reviews often but when it came to our wedding (last minute COVID elopement in Vail), I couldn't not share how beautiful it was, all because of Meagan and her talent. Meagan truly is a visionary. Her work is impeccable. She guided us on how to stand, where to look, where to go, all while making us feel so relaxed throughout. Eloping in the woods on a mountain is NOT easy in heels! But, Meagan was right there with us capturing our once in a lifetime experience. Hire Meagan, you won't regret it one bit :-) Thank you, Meagan!
●
Working with Meagan was such a joy. We needed a photographer kind of last minute and she accepted and worked everything out in a pinch. She was clear and open with her planning and rolled with the schedule and attitude of our wedding. She was so fun day of and made us feel comfortable being ourselves in front of the camera. Most of the time I forgot there was even a camera around! She captured the whole event, but more importantly--the feeling, so well, in all its intimacy, quirkiness, and snuggliness. I can't wait to have these photos printed and in my hands, but choosing which ones is going to be a feat! They're all amazing and we love you Meagan! Thanks for preserving our special day and all the love wrapped up in it for us 💕
FAQ
QUESTION
ANSWER
Do you help us with finding locations? What if we don't know where we want to get married?
Yes! I create a customized location idea list for all of my elopement couples - We'll chat on the phone about the kind of day you're envisioning, I'll send you a questionnaire so I know exactly the type of spot you're looking for, and then I'll do a ton of research to make sure you get to say your vows in the dreamiest scenery. All I need is a general location and a date, and we can go from there!
Do we have to hike to get married in these epic locations? How do you hike with wedding attire?
Nope! While a lot of my couples choose to hike because they love it, hiking is definitely not required! There are a ton of beautiful locations that are easily accessible, and if that's more of what you're looking for, we'll make it happen!
If you're loving the idea of a hike on your wedding day, we can figure out what will be best for the two of you. Some couples choose to hike in their wedding clothes, and some change once we reach the location. It's totally up to you, and we can talk more about what will be best logistically for your unique adventure!
What if we want to include our friends in our elopement day?
You're more than welcome to bring your friends or family! If that's what makes you the happiest on your day, I'm all for it!
What happens if the weather is bad?
Weather almost always makes for a good story and incredible photos. But don't worry, if it's dangerous weather, or we can't get to our location for some reason, we'll have backup plans in place so that way you don't have to worry.