I believe that everyone deserves a wedding day that's unforgettably fun, honest, and true to who you are.
In July of 2019, I got to marry my very best friend in Rocky Mountain National Park! We had an elopement with just our closest loved ones and got to spend a couple days hanging out with them and experiencing the beauty of Colorado together.
We read our vows to each other privately during our first look in a field by our Airbnb, and it's still my favorite thing we did. Having the space to cry together and spend time together on our wedding day was really important, and was something we wouldn't have gotten with a traditional wedding.
After planning my own elopement, I really do believe that everyone deserves a wedding day like ours – one that's unforgettably fun, honest, and true to who you are.
That's exactly why I became an elopement photographer.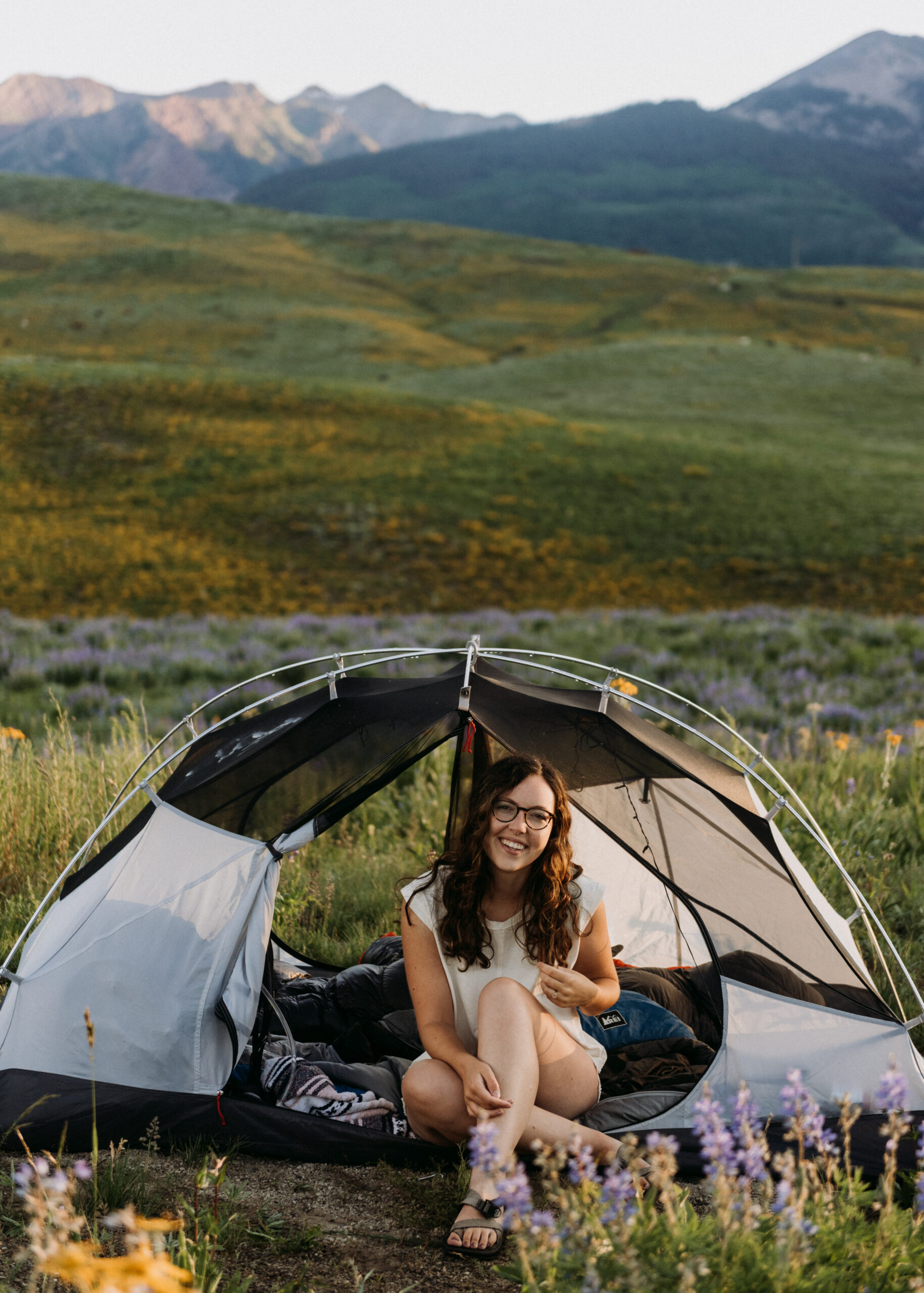 Adventure-based wedding and elopement photographer based out of beautiful Colorado Springs.
Nothing gets me quite as excited as the outdoors – hiking, climbing, camping, kayaking, swimming – there's absolutely nothing better. Except maybe a really good ice cream cone (this will probably, most likely, well, ok, absolutely, come up in our conversations…sorry in advance.)
I wholeheartedly believe that time outside is time well spent, I try not to take life too seriously, and my hardcore enneagram 2 self means you're going to be well cared for and thoughtfully listened to. Through all of the planning and decision making, I'll be your voice of reason, a friend, and most importantly, the person you can ask all the questions.
Below are the travel highlights for 2023! There are no travel fees for weddings, elopements, and other sessions booked in these locations! These are the absolute best times to be in these locations, so reach out & let's start planning your dream elopement.
Don't see the destination you're dreaming of?
Reach out & let's make it happen