Moab Elopement Photographer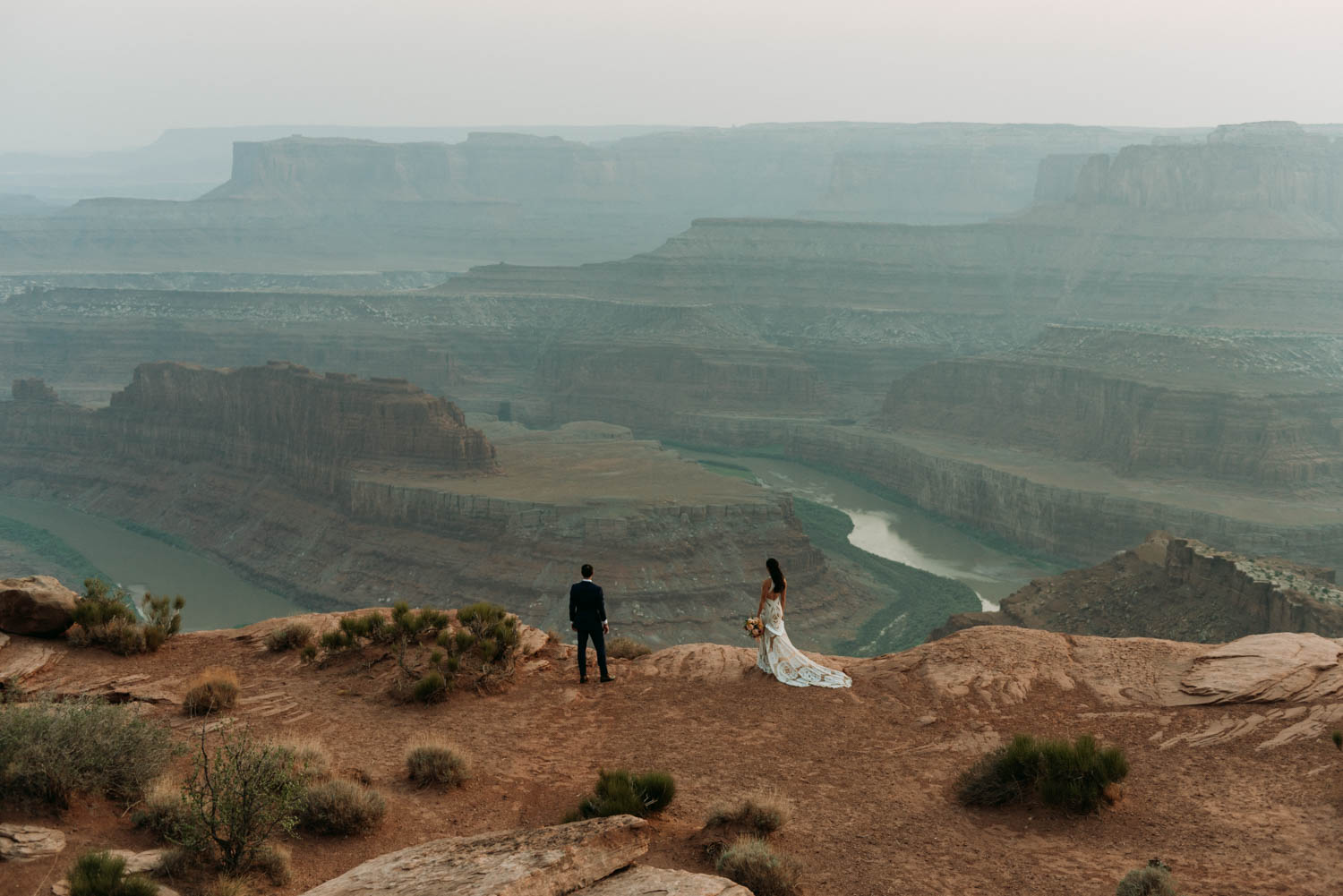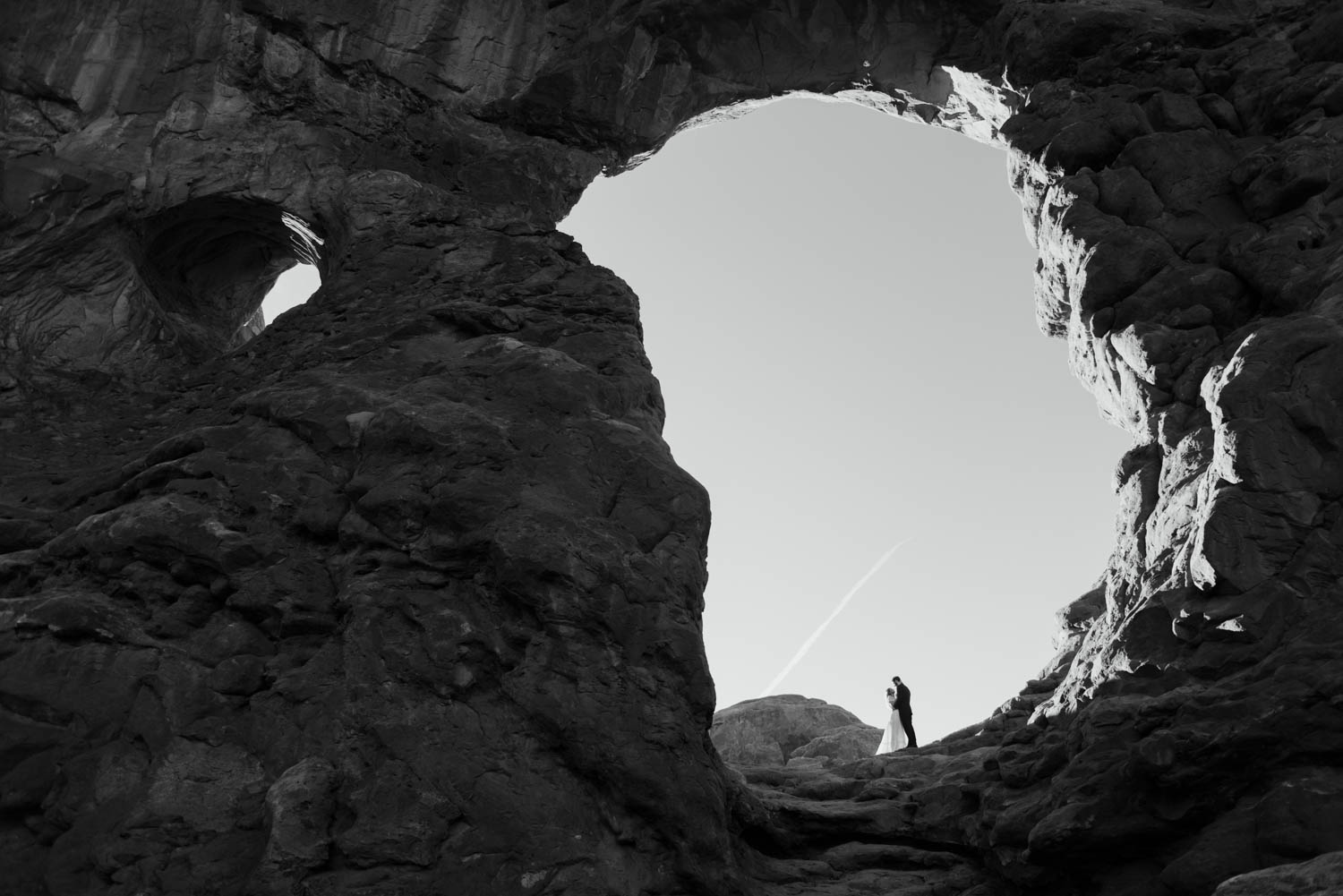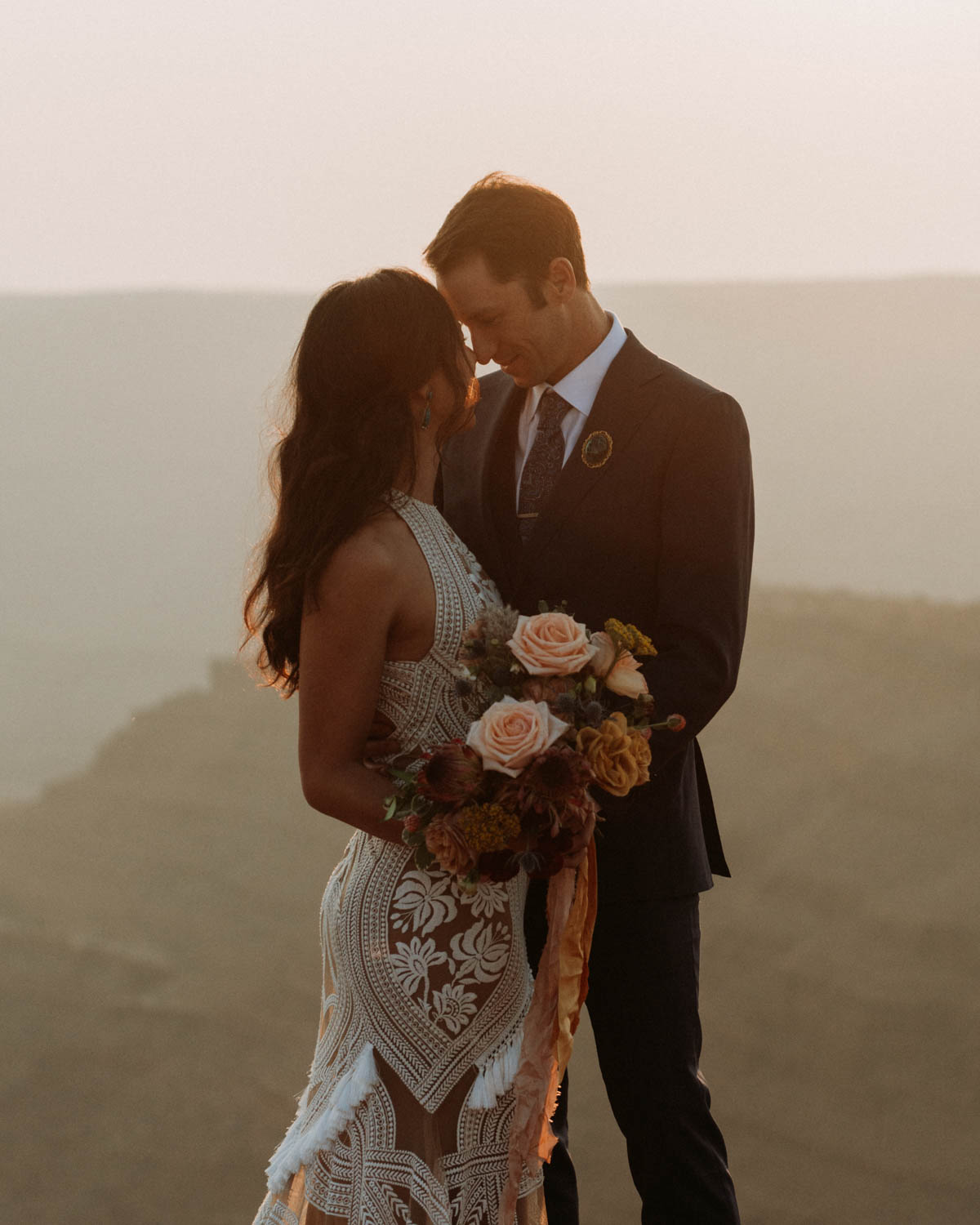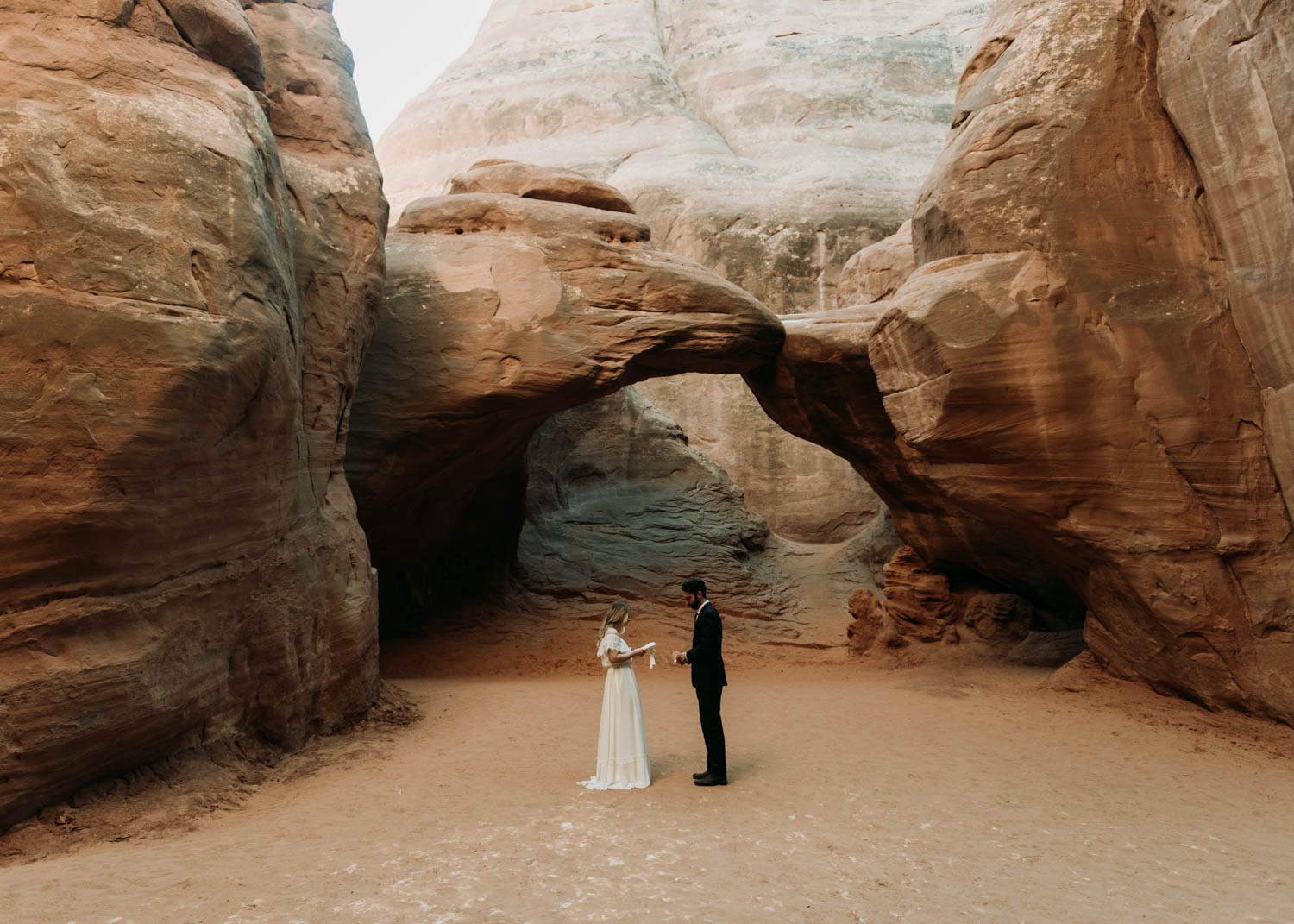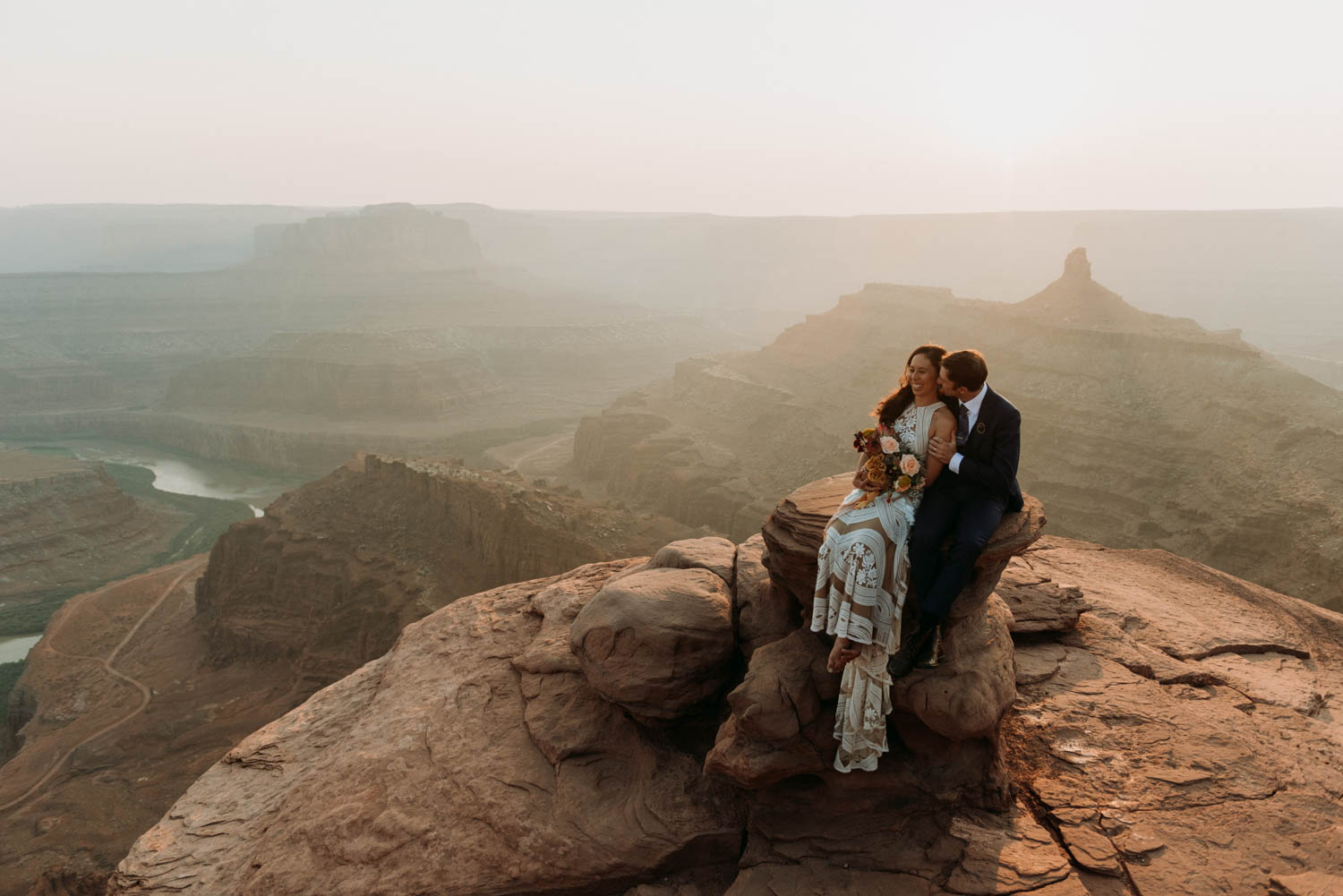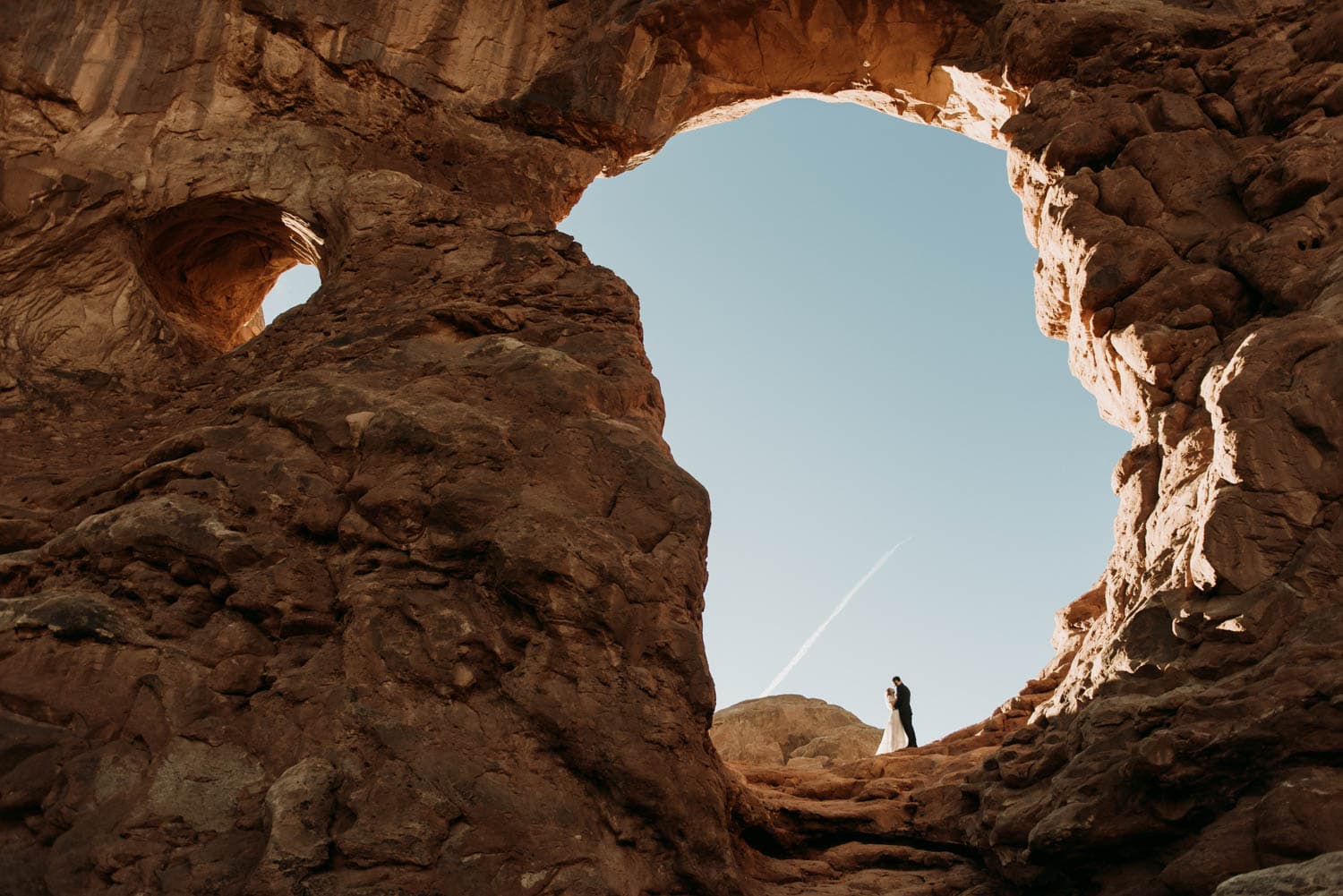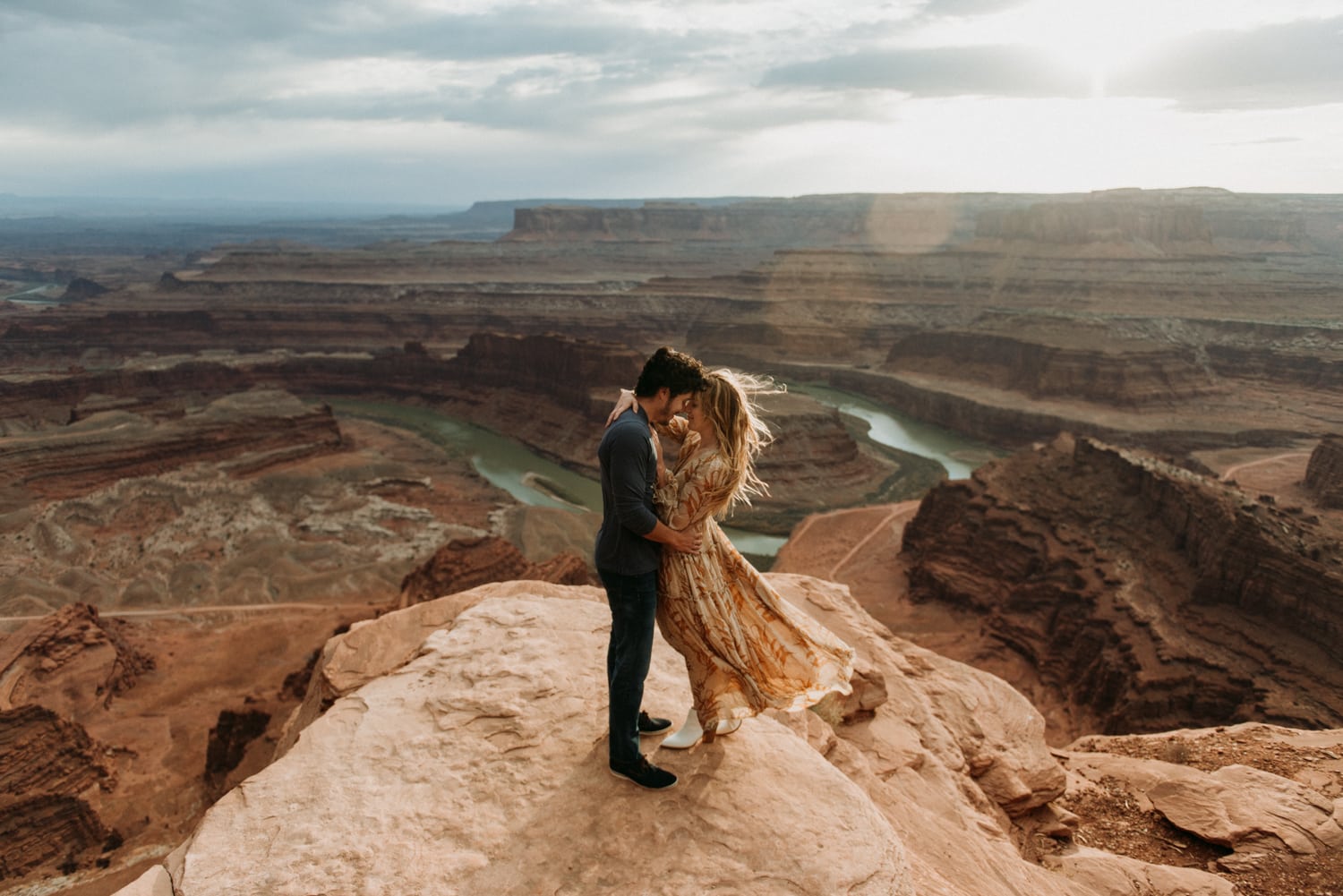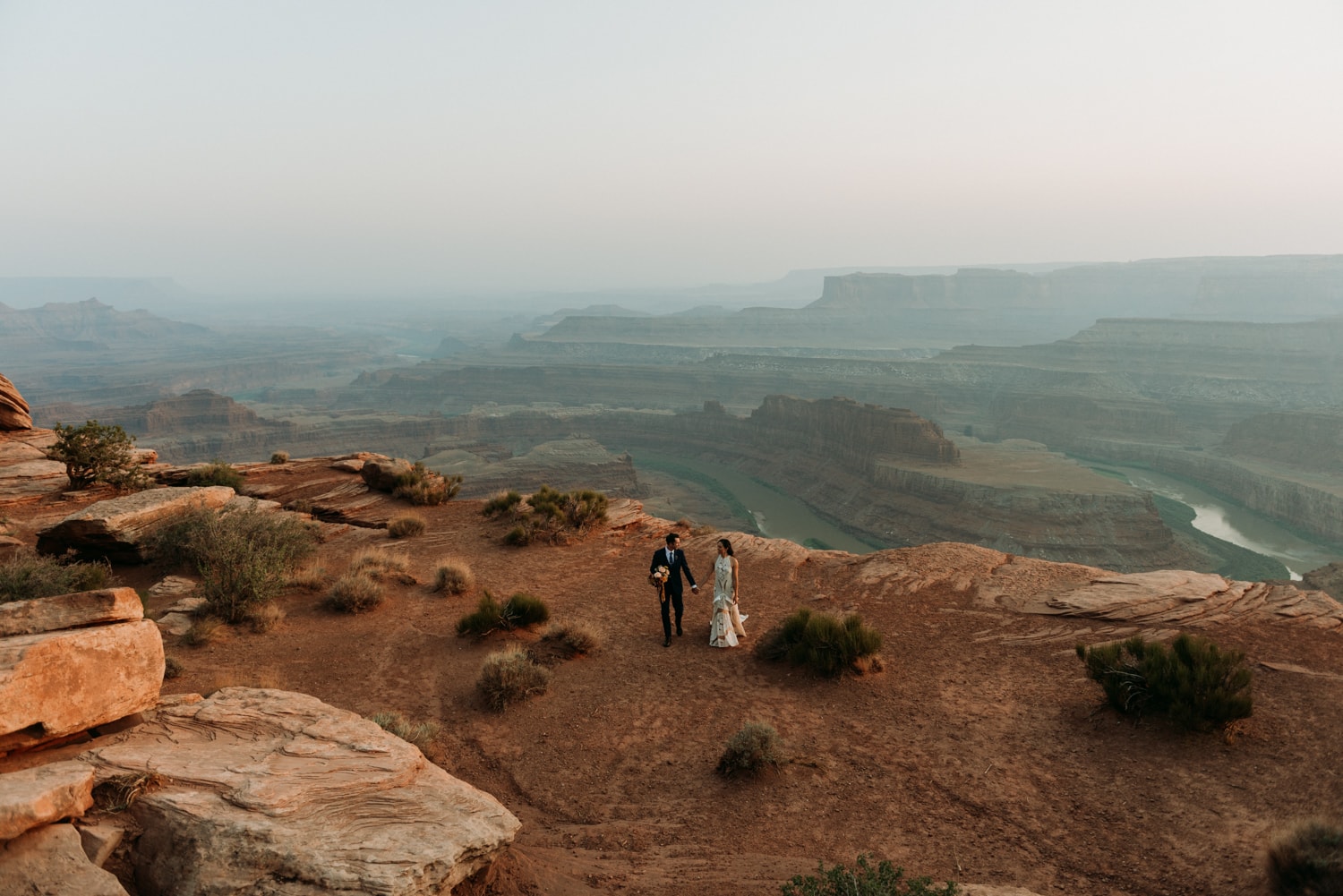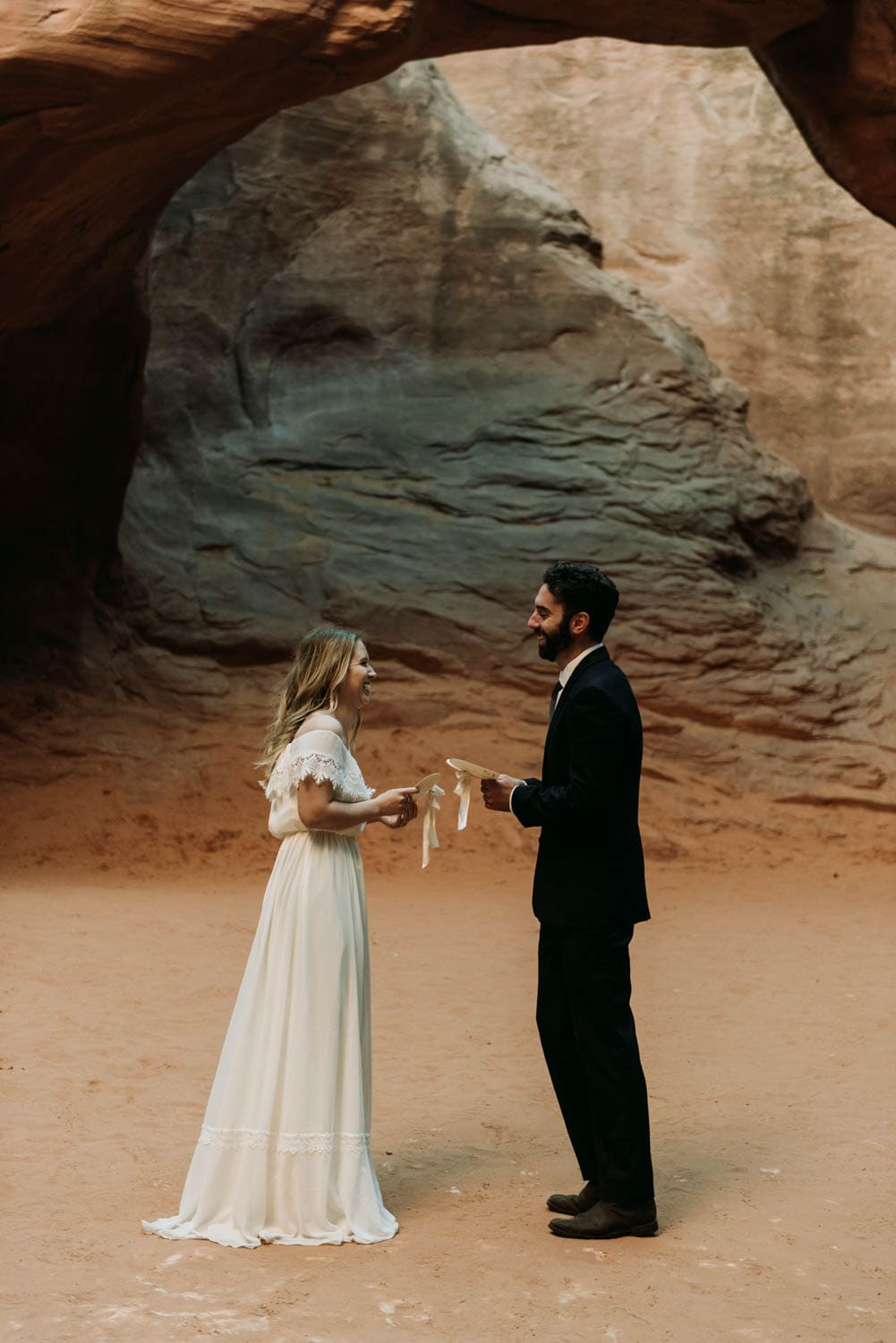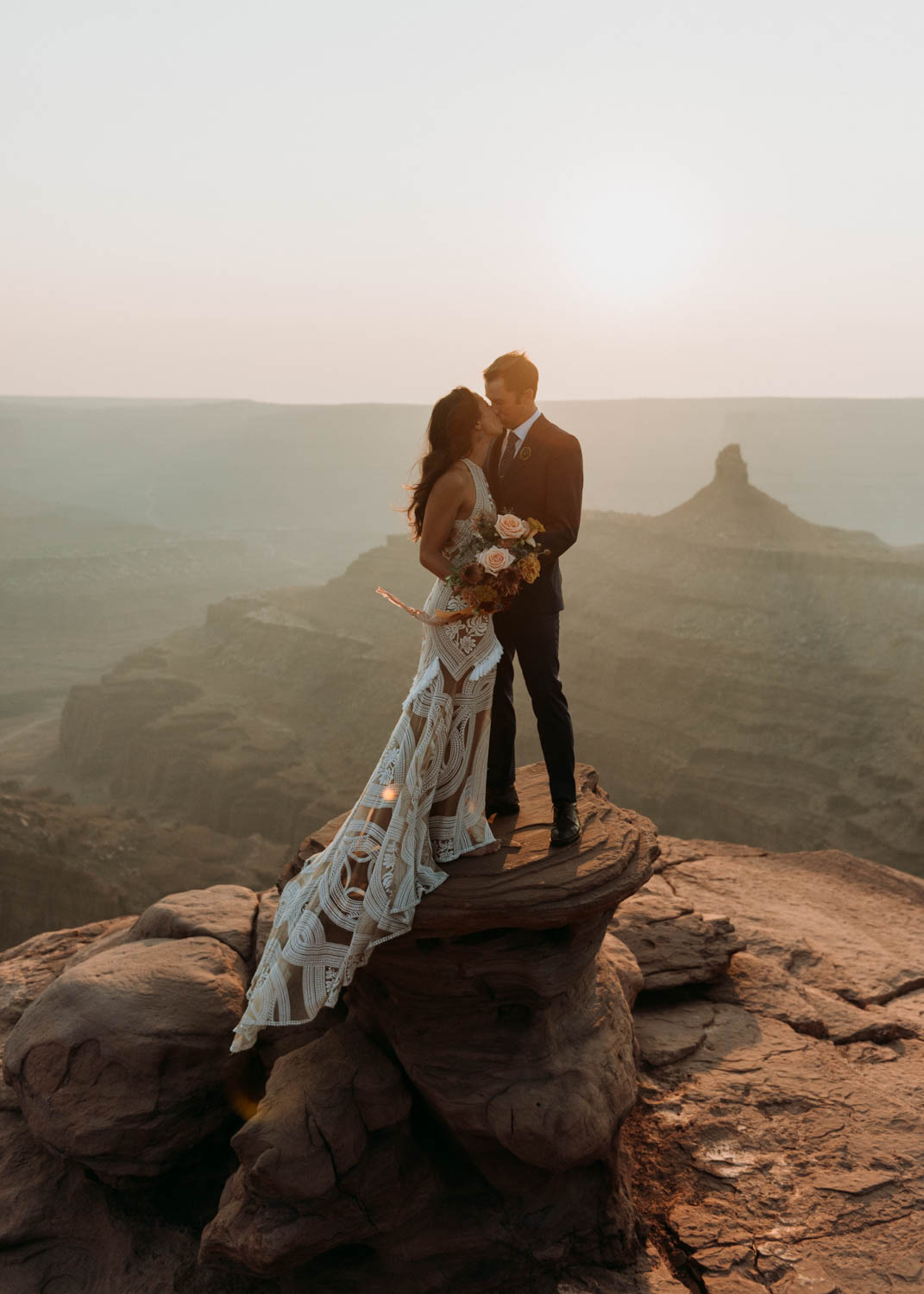 With the sweeping canyon views, hundreds of trails, and two national parks, Moab is just the best place to elope!
You won't be disappointed by all of the incredible adventures there are!
I'm sure you have a ton of questions – trust me, I've been in your shoes! After being through the elopement planning process myself, and helping so many incredible couples plan their own over the last few years, I'd love to give you all my tips and tricks!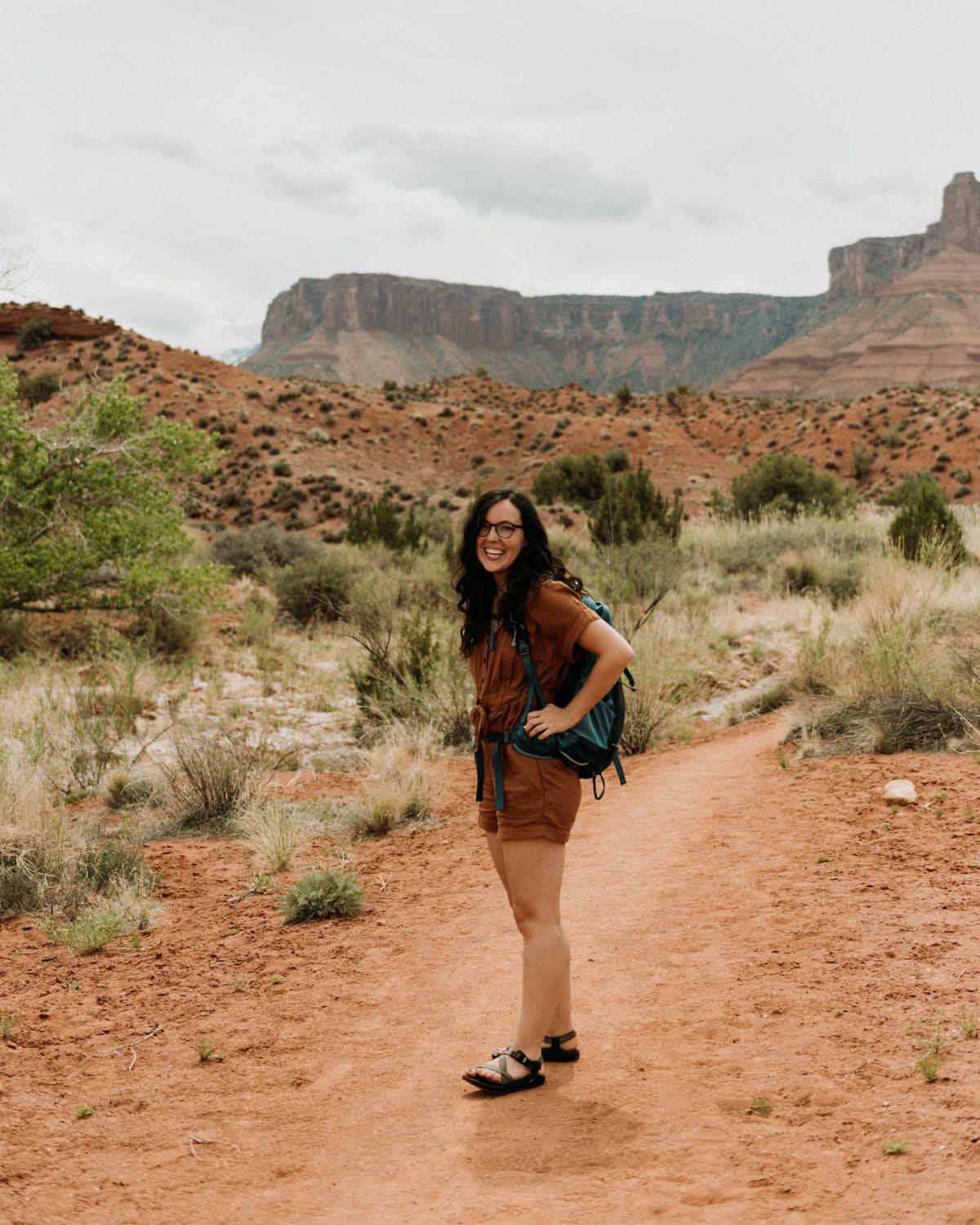 Your Moab Elopement PHotographer
Moab elopement photographer, specializing in adventure based weddings focused on the experience – because you deserve a day focused on you and your love, because that's really what this is all about isn't it?
There are countless incredible places for you to elope in Moab, you probably chose Moab for the sweeping canyon views, hundreds of trails, and two national parks, but let me be your guide to all my favorite hidden gems around Moab!
Nothing gets me quite as excited as the outdoors – hiking, climbing, camping, kayaking, swimming – there's absolutely nothing better. Moab is where I work and play, so you can trust that you are truly getting the absolute best suggestions.
The way you get married matters – and I believe that every couple deserves to intentionally choose a wedding day that represents who they are.
I truly believe this is the best job in the world – helping amazing couples plan their adventure elopement in Moab! With me as your photographer, you get not only drop dead amazing photos, but you also get a built in planner, travel guide, permit finder, and Moab expert!
Moab Elopement Resources
Everything you need to know
Some of my favorite Moab elopement locations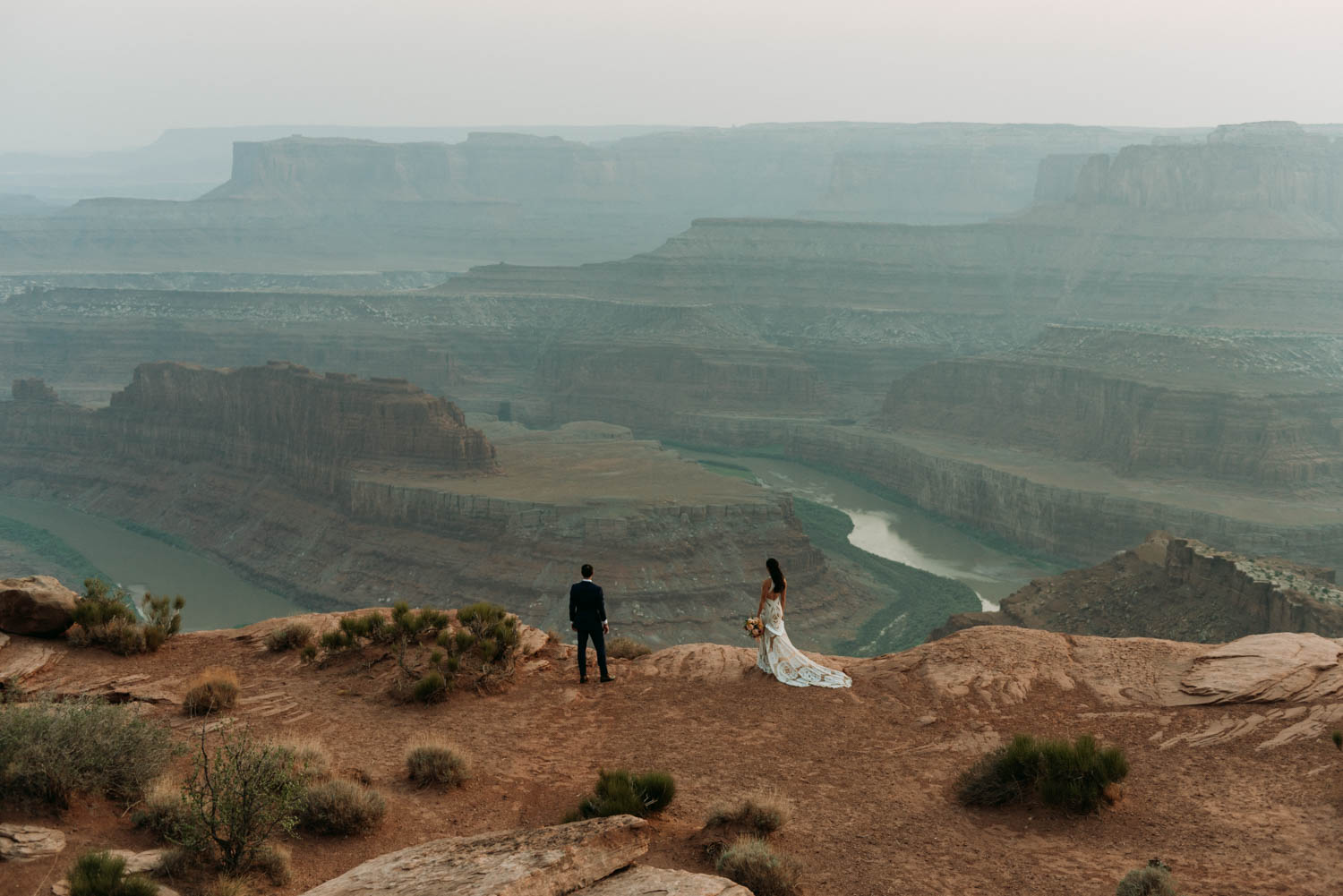 Dead Horse Point State Park
for sweeping canyon views
This is probably my favorite spot in Moab - you get killer sunsets mixed with an incredible view of the Colorado river below. It's even a great place to do some mountain biking. The layers of rock, see-forever views, and unique colors make it the perfect spot for your Moab elopement!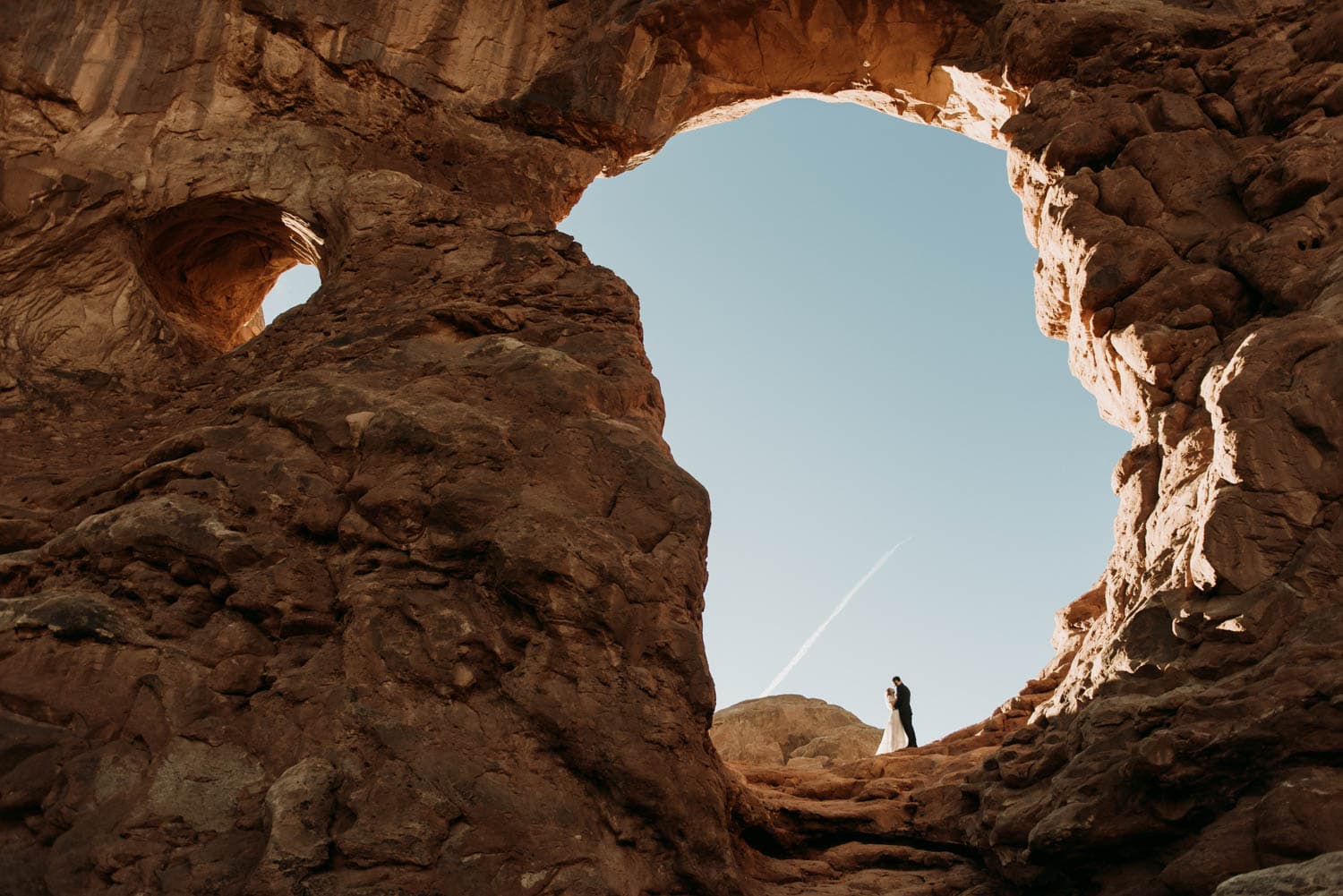 you'll find unique arches all over the park
When imaging your Moab elopement, you probably envision Arches National Park! The experience of exploring the thousands of arches is otherworldly - you'll feel like you've transported to another planet. If you're interested in geological formations unlike any other, have your Moab elopement in Arches National Park!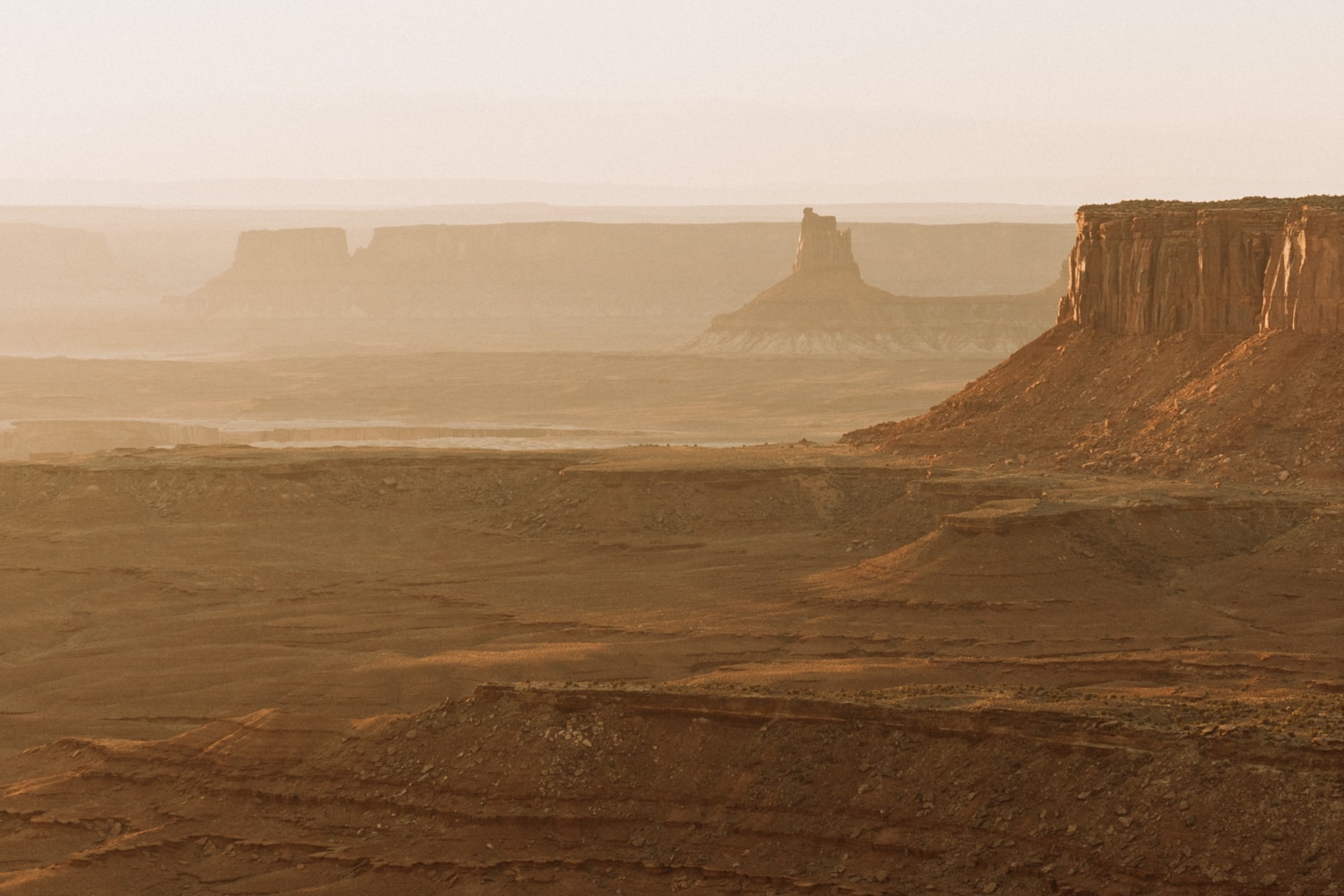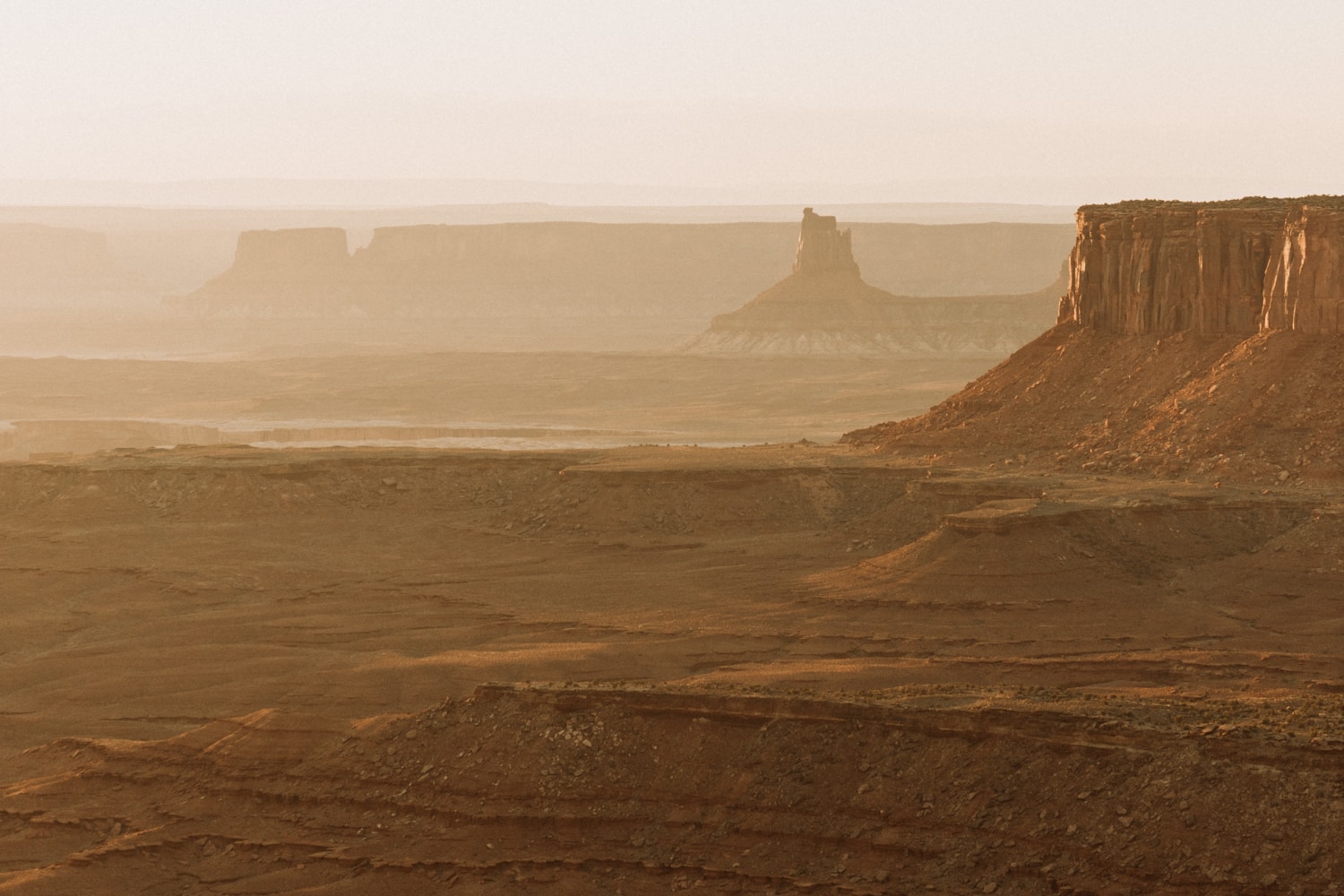 Canyonlands National Park
the most epic sunsets over the canyons
If you're envisioning unbelievable, drop dead gorgeous canyon views, Canyonlands National Park might be the perfect spot for you! This flat-top mesa is filled with remote canyons and even has Native American rock paintings. You can experience Canyonlands by horseback, hiking, and you can even climb here!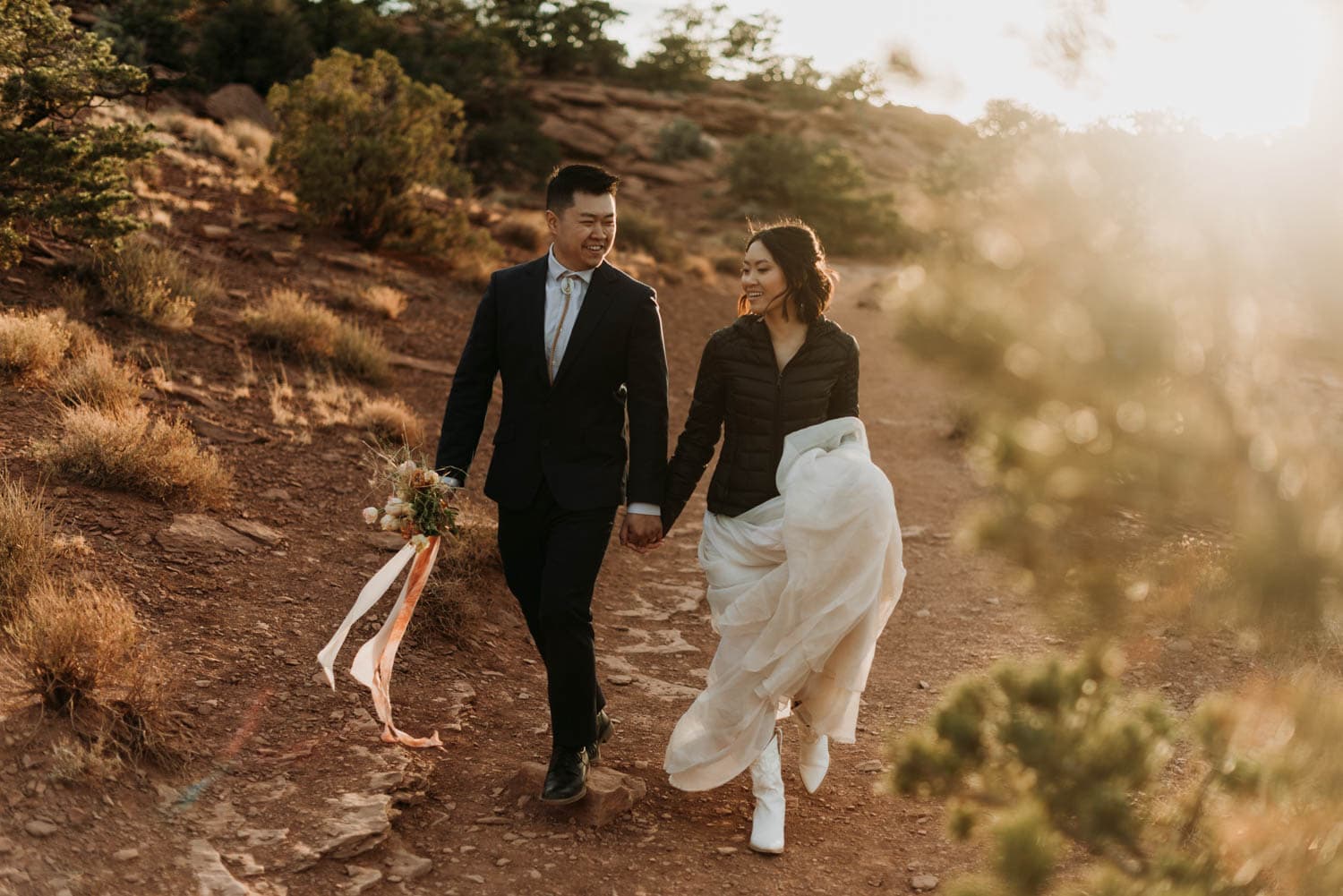 Moab has miles and miles of BLM Land filled with trails, amazing overlooks, rock formations, and all the desert dreams you could imagine. I have a ton of BLM Land locations I'd love to suggest for your elopement!
Your Moab elopement photographer
I can't wait to share the beauty of Moab with you!
From its sweeping canyon views, to the hundreds of trails, and the two national parks, Moab is just the best place to elope!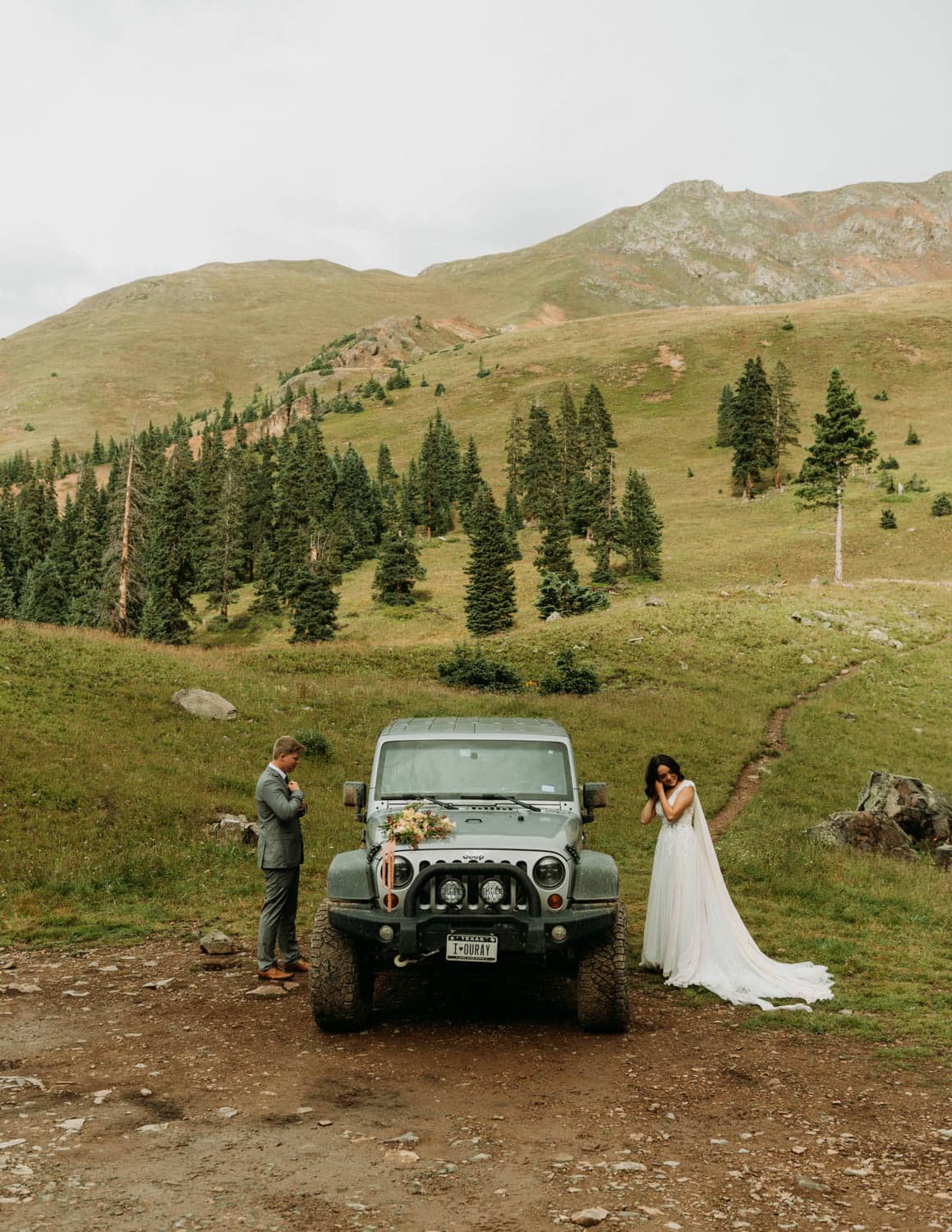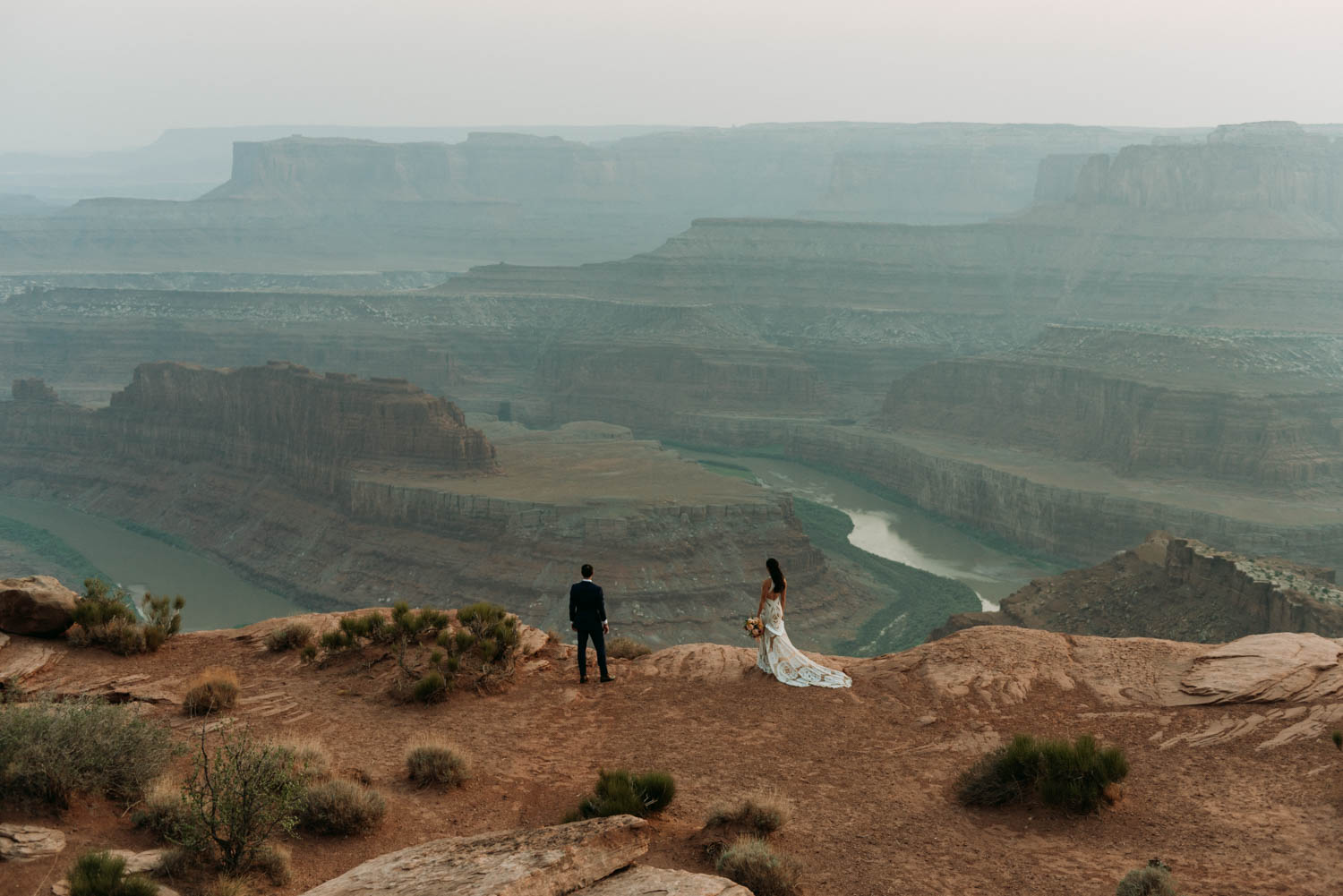 Adventure Elopement Photography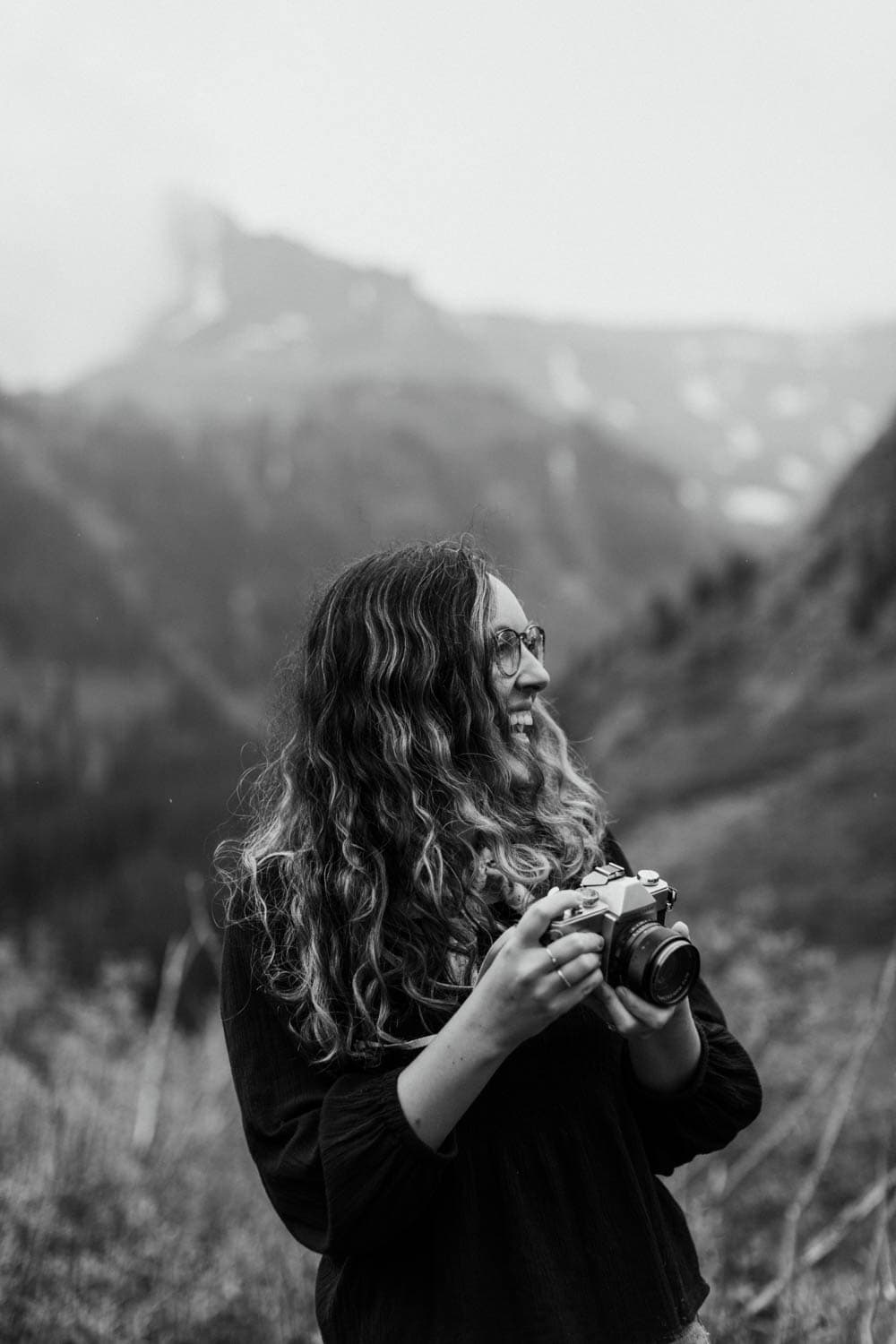 Ready to start planning your elopement?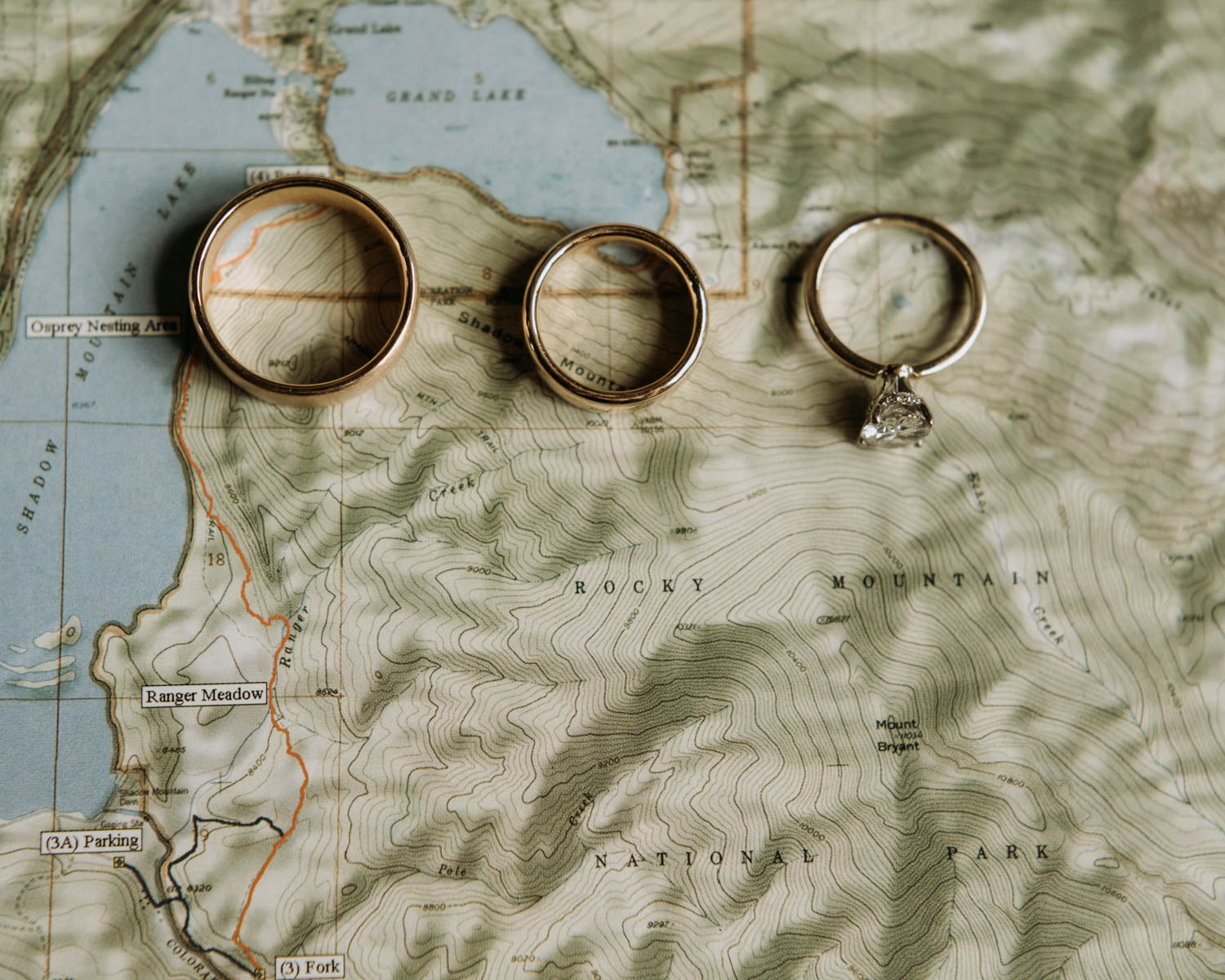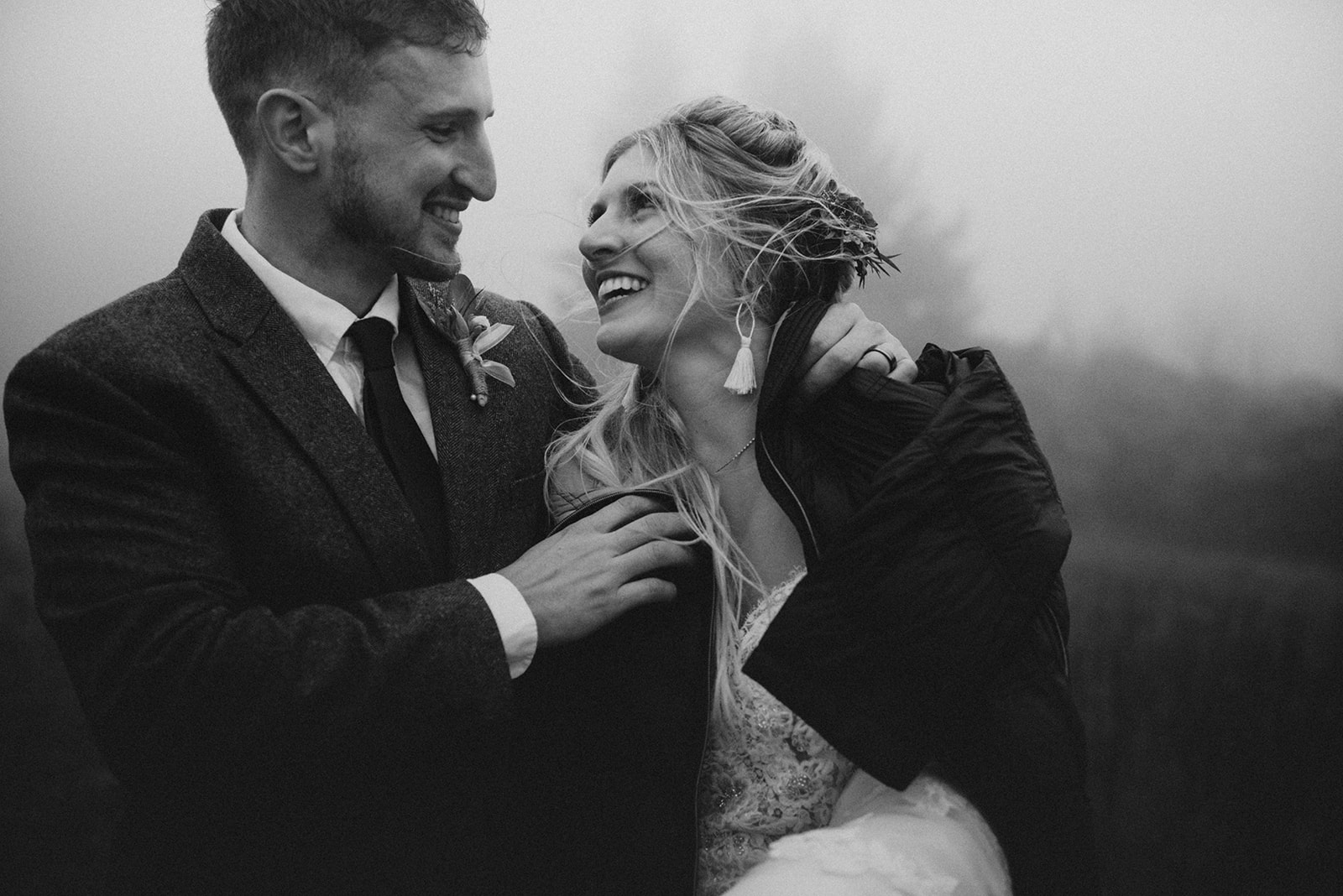 Tell me your story. tell me all about what you love and who you love and let's create a beautiful experience to share together. Reach out to me and let's start planning!
Where you can frequently find me